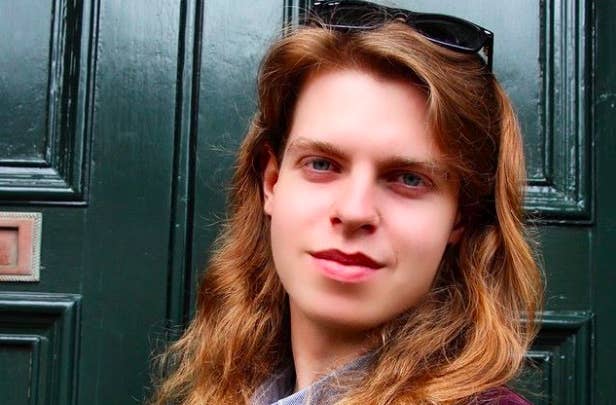 The University of Edinburgh has denied widespread reports that it opened up an investigation against one of its students because he "mocked ISIS".
A story on the alt-right conspiracy site Infowars published last week claimed student Robbie Travers was being investigated by university officials for "making fun of the terror group".
But the University of Edinburgh told BuzzFeed News that while Travers was under investigation following complaints from several fellow students – who had provided "a range of supporting evidence" – that he had breached the university's code of conduct, any criticism of ISIS was not being considered.
A spokesperson said the university "would not consider bringing charges of misconduct against any student for mocking ISIS".

The original story, published by Paul Joseph Watson, was based on two Facebook posts from Travers in which he claimed he was "accused of Islamophobia because [he] mocked ISIS", and this was the basis of a university investigation being launched.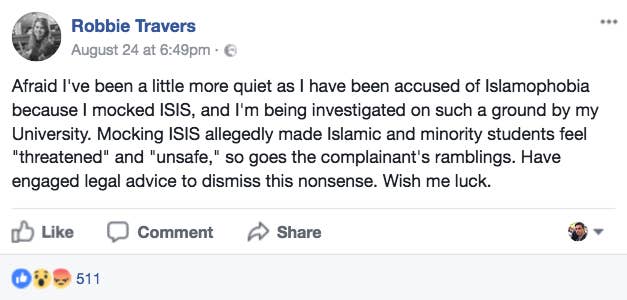 "Afraid I've been a little more quiet as I've been accused of Islamophobia because I mocked ISIS, and I'm being investigated on such a ground by my University," wrote Travers. "Mocking ISIS allegedly made Islamic and minority students feel 'threatened' and 'unsafe' so goes the complainant's ramblings."
In a separate post, Travers said he was also being investigated for criticising the hijab, burkha, and niqab, saying they were associated with "toxic branches of Islam which use it to further a modesty culture that targets women who don't conform", and for praising Theresa May for not wearing a hijab in a visit to Saudi Arabia.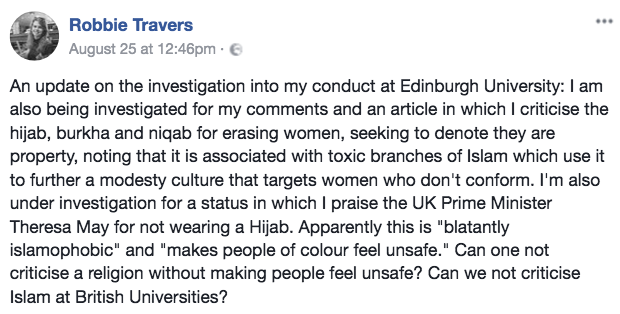 A few days later, Travers' Facebook claims were picked up by Infowars, and then also the Times, the Independent, the Express, the Daily Mail, and Fox News, some of which claimed that Travers is a supporter of Donald Trump.
However, Travers told BuzzFeed News he would have voted for Hillary Clinton in the US presidential election, and described Trump as "the mango in chief".
The coverage of the university investigation alleged that the complaint against Travers revolves around this post he made in April in which he celebrated Trump's attack against ISIS using "the mother of all bombs", called the terrorist group "barbarians", and celebrated bringing them "a step closer to collecting their 72 virgins".

The University of Edinburgh said Travers is actually under investigation for other alleged breaches of the university's code of conduct.
"The University of Edinburgh is fully committed to upholding the rights of its students and staff to freedom of expression within the law. It has not and would not consider bringing charges of misconduct against any student for mocking ISIS," a university spokesperson told BuzzFeed News.
The university said the internal investigation against Travers is ongoing and that a member of staff will consider whether the evidence supports the allegations against the student, after which Travers will be informed of the decision.
The spokesperson added: "The university regrets that an internal student conduct matter is being played out in the public arena, as this risks being harmful to all the students involved as well as damaging the integrity of the investigation. As such the university does not intend to comment further on this matter."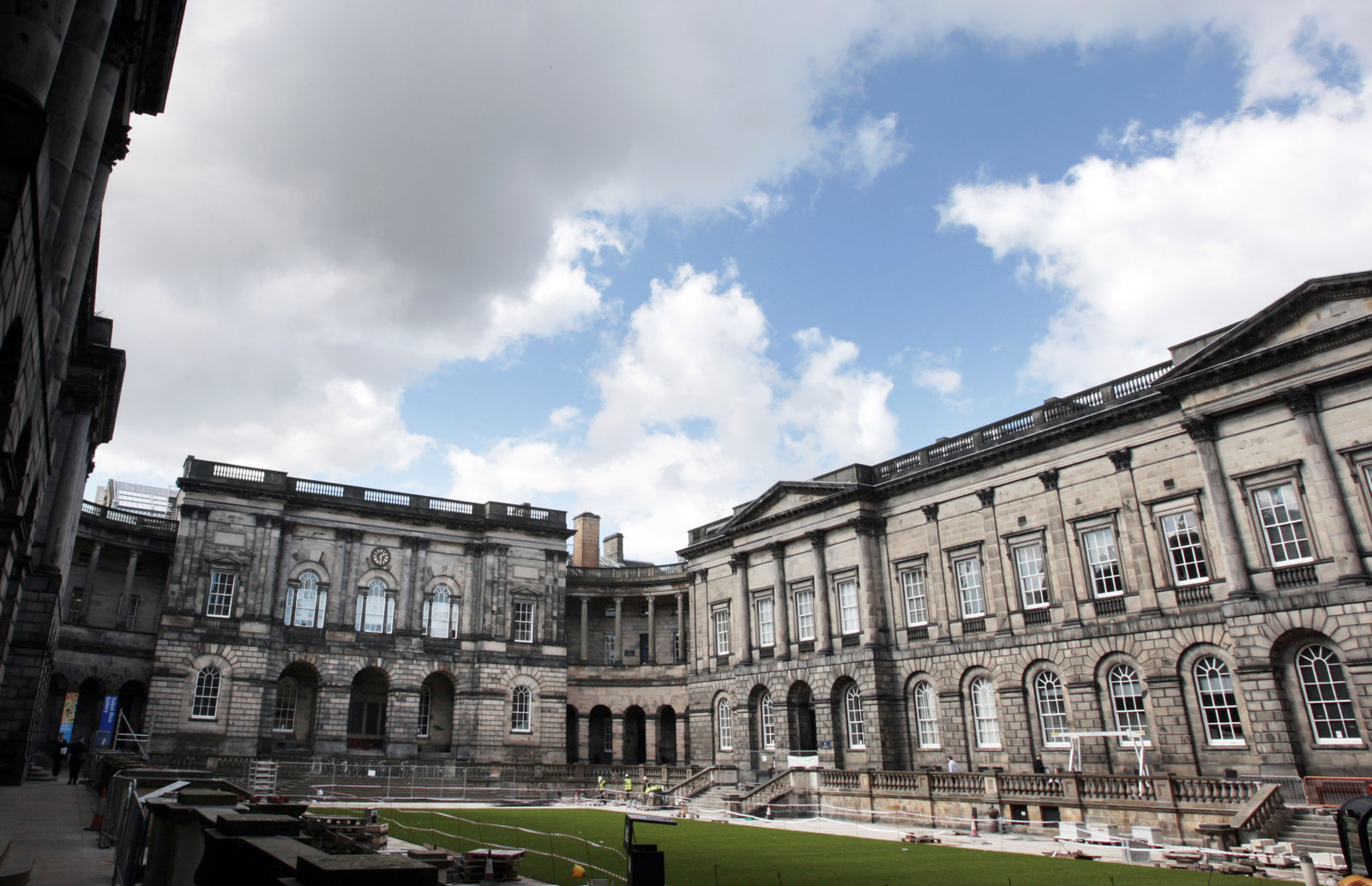 It is understood that Travers' comment about the bombing of ISIS is one of 12 screenshots used to support a complaint that he was "targeting minority students and student spaces at the University of Edinburgh".
The complaint, passed to BuzzFeed News by Travers, does not mention ISIS and instead cites his alleged "persistent denigration and disparagement of protected characteristics and blatant Islamophobia".
Esme Allman, the student named in various reports as being the main complainant against Travers, told BuzzFeed News: "I reported him for attacking me personally – there is no mention of ISIS in the complaint."
When contacted by BuzzFeed News, Travers denied that he had personally attacked Allman, adding: "That a single aspect of the complaint went viral because it is ridiculous is completely fair and not within my control."
Travers added that he and his "legal team" stood by the assertion he was under investigation for mocking ISIS, among "a range of other bizarre, unevidenced" claims.