Alex Salmond confused Speaker John Bercow and indeed the nation on Wednesday when he was caught playing with another MP's hair in the House of Commons.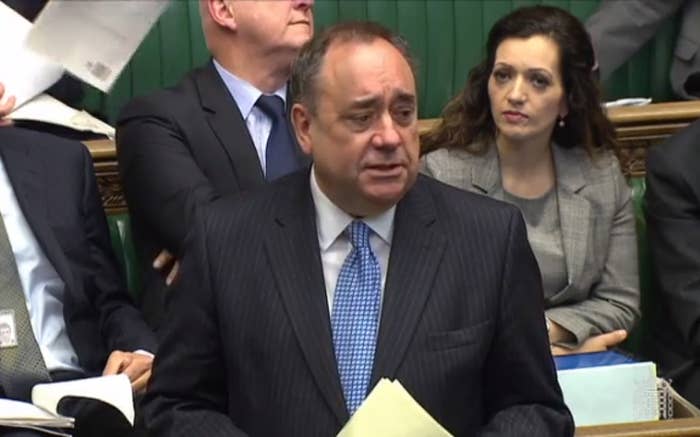 Immediately after Prime Minister's Questions, Bercow spotted the former SNP leader shuffling in his seat and thought he wanted to intervene in the debate, but it quickly became clear he was otherwise engaged.
"The right honourable gentleman, the member for Gordon, is stirring in his seat," said a puzzled-looking Speaker, looking towards the SNP benches.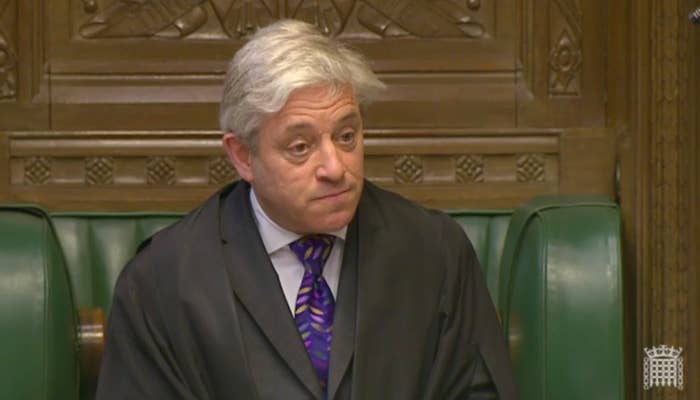 "No, he doesn't have a point of order?" continued Bercow. "Well, it's one thing to play with one's own hair; it's another thing to play with someone else's. We'll leave it there for now. I wondered if there was a point of order brewing from the right honourable gentleman but not on this occasion. Another time.
"I'm sure he was being helpful. Order!"
The unprecedented scenes ruffled the feathers of Labour shadow business secretary Angela Eagle who proposed such behaviour should be banned. "I'm just reeling from the prospect of public hair-playing and whether we should in this house have a rule against it," she said.
The house then returned to its business as if nothing out of the ordinary had happened at all.
But hold on a second. Whose hair was Alex Salmond playing with? Why was Alex Salmond playing with another MP's hair? Did the other MP approve of this behaviour? BuzzFeed News set out to find answers.
We contacted senior SNP sources to get to the bottom of the mystery. Their name and avatar of this source has been hidden for their own protection.
This source has never been wrong before, so we were confident it was indeed Margaret Ferrier, MP for Rutherglen and Hamilton West. However, we were still none the wiser as to why Alex Salmond had decided to play with her hair.
A source close to Salmond was contacted whose identity is also protected. After initial reluctance, the source spilled the beans due to sustained questioning.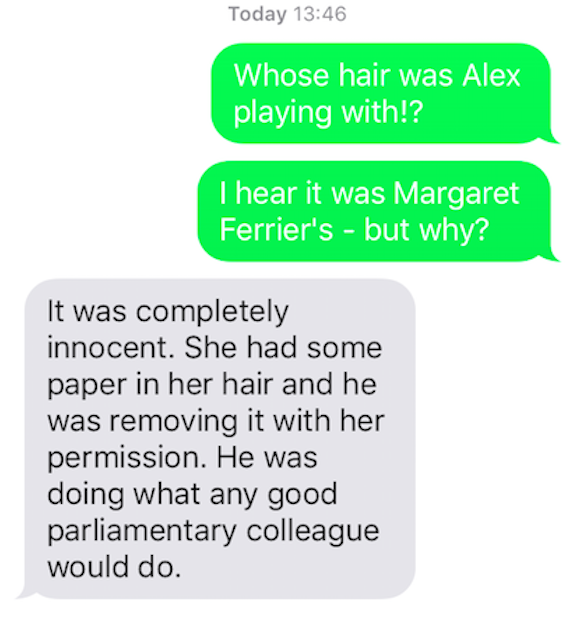 Ferrier was then contacted to corroborate the Salmond side of the story. Her parliamentary office was unaware she was the MP in question when contacted by BuzzFeed News, but a source close to Ferrier later confirmed it.
"I was in the gallery and I saw it – I think there was a thread of something in her hair and he was just removing it," said the source. "It wasn't an affectionate gesture, there's no scandal – he was just being a helpful colleague."
So there you have it. A piece of detritus, whether it was a thread or a piece of paper, was the reason Alex Salmond was playing with an MP's hair. As you were.