This Election Candidate Is Dressed In A Full Suit Of Medieval Armour
This is not unusual behaviour for Jesse Rae.
Here's a candidate dressed in a full suit of armour.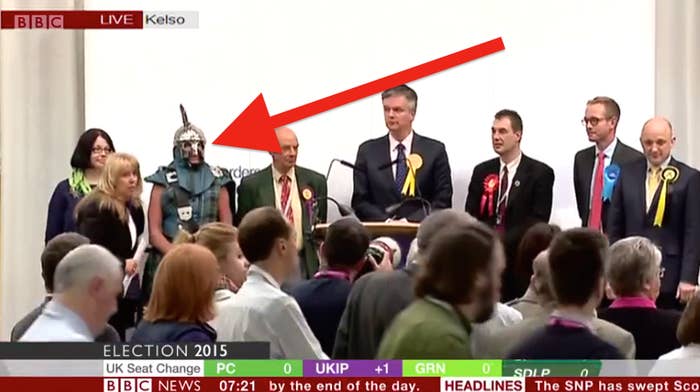 He's called Jesse Rae, and he was standing as an independent candidate in the Berwickshire, Roxburgh, and Selkirk constituency.
Rae, who is never seen without his armour, was prohibited from taking his massive sword, known in Scotland as a claymore, into the polling station.
Rae, who got 155 votes, was a musician in the 1980s and appears not to have taken his armour off since.