These SNP Politicians Want Scotland To Recognise A Catalan Declaration Of Independence
"My real worry is that Westminster could do the same to us," one MSP told BuzzFeed News.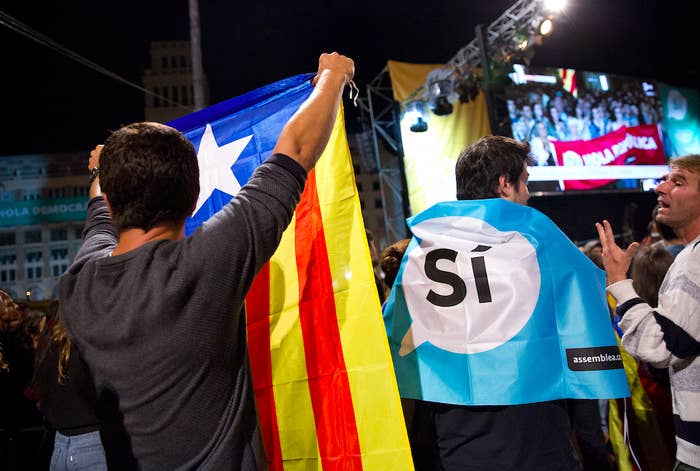 Scottish National Party politicians have told BuzzFeed News that they would like Nicola Sturgeon's Scottish government to formally recognise a unilateral declaration of independence from Catalonia, which could come in the next few days.
At the SNP conference in Glasgow, delegates passed a motion calling on the Spanish government to "respect the overwhelming 'si' vote" in last Sunday's referendum, which was disrupted by police violence.
The Spanish government has vowed to act if Catalonia declares independence in the coming days, after an overwhelming majority voted Yes to independence in a referendum that was deemed illegal under the Spanish constitution. The French government said on Monday that it would not recognise a declaration of independence from Catalonia.
Nicola Sturgeon, SNP leader and first minister, dodged the recognition question on The Andrew Marr Show on Sunday, saying: "It's not for me to decide what is the right future for Catalonia."

Asked if she would like to see the Scottish government recognise a declaration of independence from Catalonia, Sandra White MSP, who was in Catalonia as an international observer of the referendum, told BuzzFeed News on Monday: "I'd like to see it, absolutely. Basically the only difference between Catalonia and Scotland is we have the mechanism [to become independent] and Catalonia doesn't have it in the constitution.

"If [Spain] can take the powers away from Catalonia, my real worry is that Westminster could do the same to us. I think the way they've conducted themselves, the Catalonian people, the work they put in, if independent is declared, yes we should recognise it and support it as well."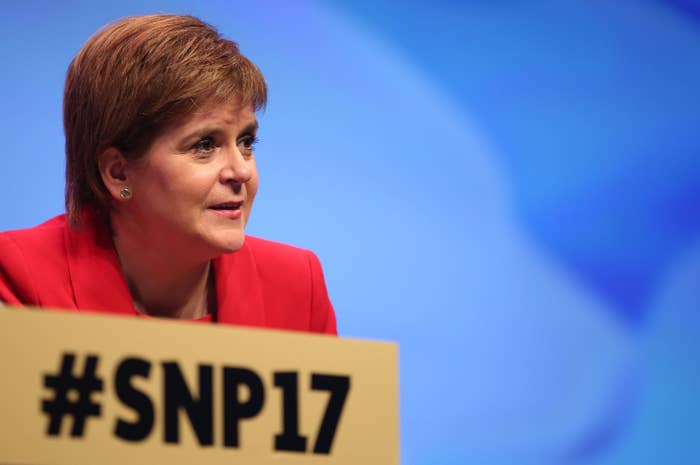 Douglas Chapman MP, who presented the Catalan motion to the conference on Monday afternoon, told BuzzFeed News: "The decision is for the people of Catalonia [but I] would support their right to self determination and independence if that's what they choose to do."
Former SNP MP George Kerevan, who lost his seat in June's general election, has also been in Catalonia observing the referendum process, and he told BuzzFeed News that Scotland should be the first country to recognise Catalonia, just as Iceland was the first country to recognise Estonia and Latvia.

"It's my view that if they do, it's their choice, but if they declare the republic – and it's only the republic they lost when Franco's troops came in, it's not something new – if they take their democracy back, the Scottish government should be one of the first to recognise them.
"Remember, in 1990 when the Baltic states declared independence – so-called illegal independence, because it was still part of Russia – Iceland, tiny Iceland was the very first country to recognise, and that started the ball rolling as the EU as usual was sitting on the fence.
"Even though the Scottish government is only devolved, Nicola, the moment they declare independence, should say we're with you and we recognise you."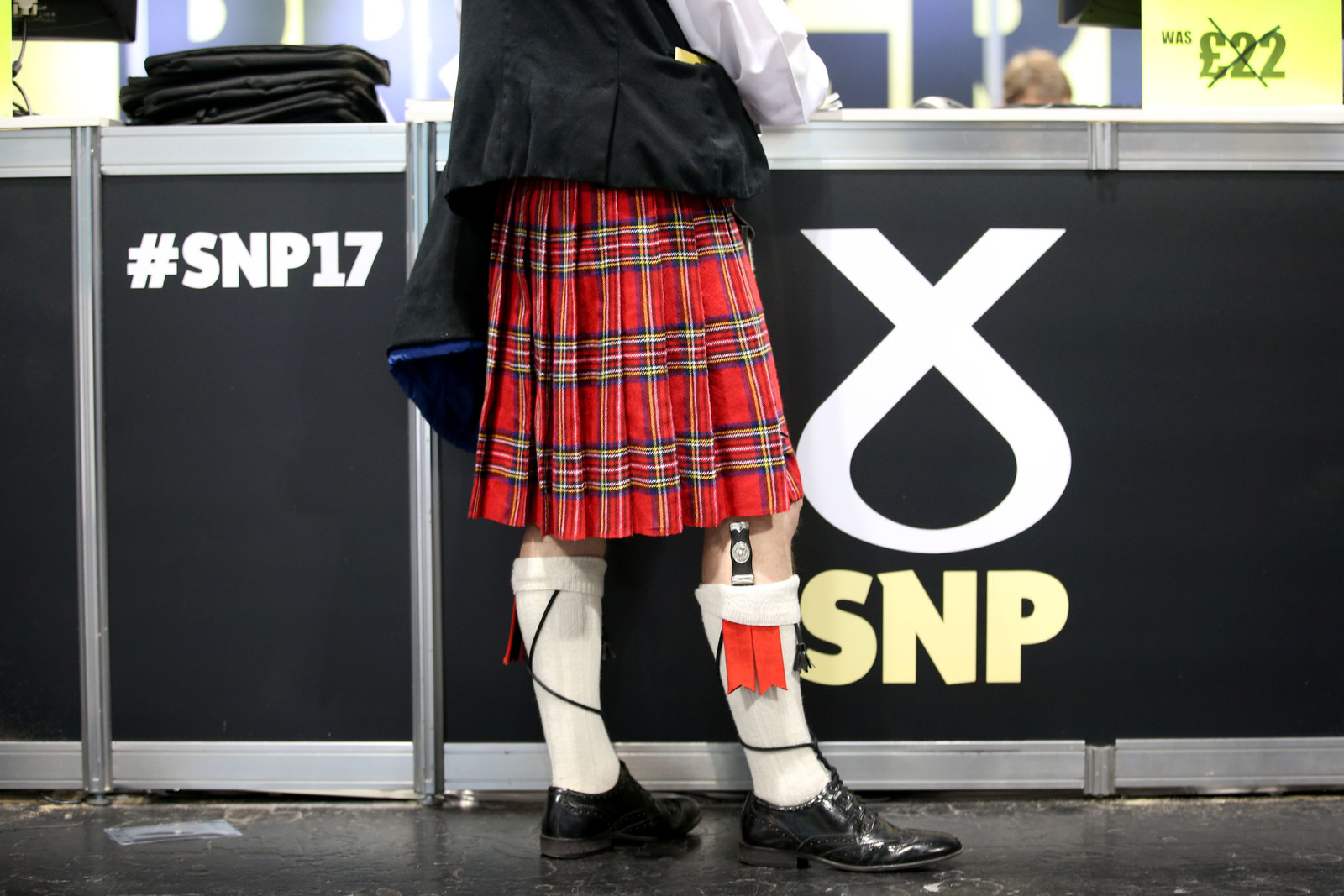 However, SNP MEP Alyn Smith urged caution and said a declaration of independence from Catalonia would not help its cause at the moment, and that the Catalan and Spanish governments urgently need to open up a dialogue.
"The conference took a position in favour of democracy and rule of law, and we recognise that in Catalonia there is a real dispute that can only be solved by dialogue," Smith told BuzzFeed News. "The right to self-determination does not exist in a vacuum, and the response of the international community so far has been clear.
"If the Catalan government seeks to declare UDI [unilateral declaration of independence], I do not believe it would help their case now, and I hope they hold this back. Equally I hope the Madrid government will engage for the first time in meaningful talks – there is a lot of pressure on Madrid presently, and I think there is an opportunity for the EU to facilitate a dialogue."