Scottish Labour politicians are becoming frustrated with UK Labour's lack of clarity over whether or not it backs remaining in the European single market after the UK leaves the EU, senior party figures have told BuzzFeed News.
Scottish Labour figures in Westminster, Holyrood, and Brussels have all told BuzzFeed News that Jeremy Corbyn's party should back full membership of the single market after a summer of UK Labour ministers prevaricating over the issue.
Most recently, shadow international trade minister Bill Esterton refused to answer five times when asked on BBC Five Live if it was UK Labour policy to remain a member of the single market and the EU customs union.
After being asked several times, Esterson said: "Our intention is to have the same relationship with the customs union and the single market so that businesses and jobs in Britain are protected."

Keir Starmer, UK Labour's shadow Brexit secretary, has previously said that the party should "not sweep options off the table" in terms of the single market, while shadow chancellor John McDonnell has refused to rule out membership.
Corbyn has said Labour would back leaving the single market because he claimed membership was "dependent on membership of the EU" – despite single market members such as Iceland and Norway not being EU members.
Scottish Labour's David Martin, the UK's longest-serving MEP, told BuzzFeed News that the UK party has to end its prevarication over the issue of single market and customs union membership or risk ruining its anti-austerity message.
"Labour needs to be an unequivocal defender of single market membership in order to put it on the right side of the debate on defending jobs and prosperity," said Martin. "It needs to understand that without single market membership its anti-austerity message is holed below the waterline."
Martin added: "In a Scottish context, Scotland continues to need EU migration to manage its public services and mitigate the impact of an ageing population. This is obviously closely linked to single market membership."
A Scottish Labour MSP told BuzzFeed News: "Tory Brexit looks increasingly like a confused fudge, but our position runs the risk of repeating the same mistake. If we oppose the UK government approach, we need to be much clearer about where we stand on single market, making a clear argument for remaining in it."
Ian Murray, Scottish Labour's longest serving current MP and a former shadow Scotland secretary, told BuzzFeed News that he backs single market membership, and that it must be kept on the negotiating table by the UK party.
"If the policy of the party is to have the exact same benefits of the single market and the customs union then we shouldn't take membership of them off the table," said Murray, the MP for Edinburgh South.
"You can't get exact same unless you are part of it. To take seeking membership of them off the table restricts the bargaining position of the UK."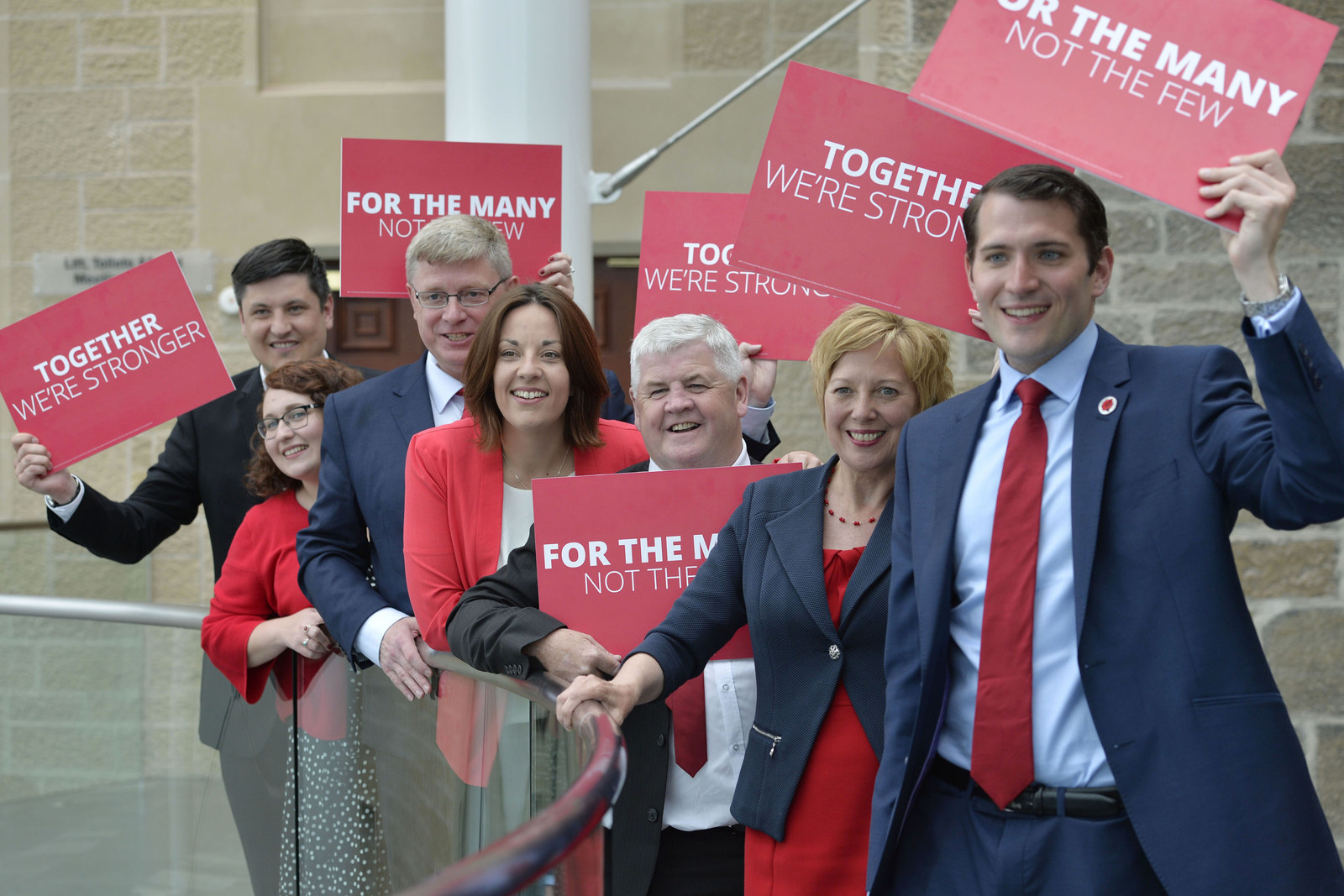 However, Scottish Labour's spokesperson on external affairs, Lewis Macdonald MSP, told BuzzFeed News the party is right to keep a broad range of options open at the start of negotiations rather than back one particular outcome.
"What we've said from the beginning of the saga, from June of last year, is that we want to maintain, as far as possible, access to and the benefits of the single market due to both the economic and cultural benefits," said Macdonald.
"That's our position and it's something we're working on with colleagues both in London and Wales. What that will look like in practice will depend on what the current UK government is putting forward – our job and the job of our colleagues at Westminster is to challenge them and scrutinise their proposals."

He added: "The position that Labour is taking reflects that we're both today's opposition and potentially tomorrow's government. We need to approach matters seriously, not shout slogans from the rooftops or say there's only one possible outcome – there are many possible outcomes."