Labour Is Facing Election Wipeout In Scotland
New polling from Lord Ashcroft shows the SNP is on course for a landslide.
The SNP is heading for an astonishing landslide in May's general election at the expense of Labour in Scotland, new polling has suggested.
The polls were accidentally published ahead of schedule in a public folder on Lord Ashcroft's website, but were later confirmed by the pollster.
The results show the SNP to be ahead in 15 of 16 constituencies currently held by Labour or the Liberal Democrats, and suggest that prominent figures such as Douglas Alexander, Danny Alexander, Margaret Curran, and Anas Sarwar are all on course to lose their seats in May.
1.
Airdrie & Shotts: held by Pamela Nash (Lab). Poll: SNP gain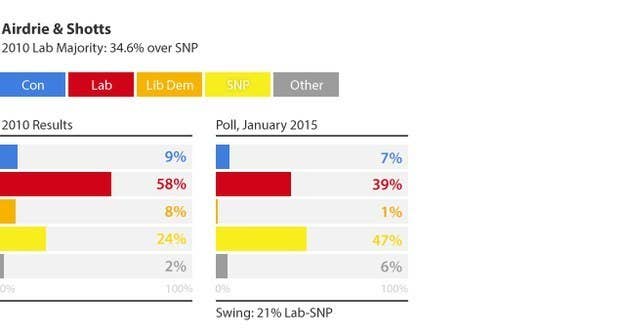 2.
Coatbridge, Chryston & Bellshill: held by Tom Clarke (Lab). Poll: SNP gain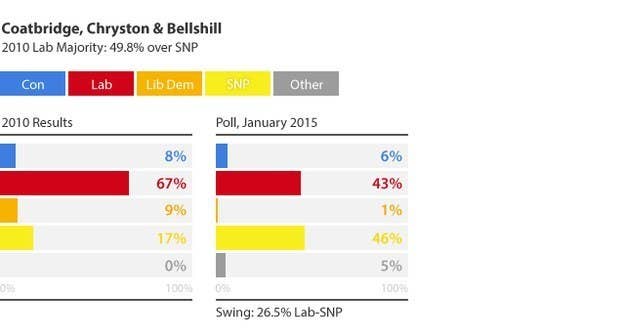 4.
Cumbernauld, Kilsyth and Kirkintilloch East: held by Gregg McClymont (Lab). Poll: SNP gain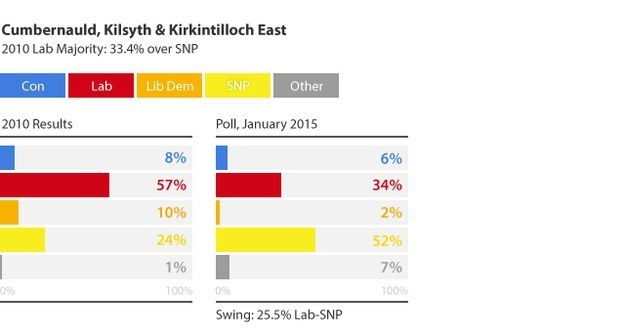 13.
Inverness, Nairn, Badenoch, Strathspey: held by Danny Alexander (Lib Dem). Poll: SNP gain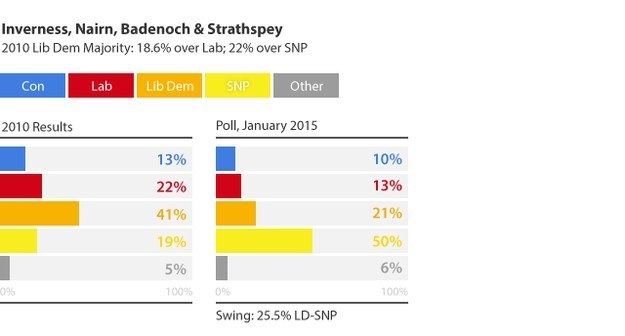 15.
Paisley and Renfrewshire South: held by Douglas Alexander (Lab). Poll: SNP gain