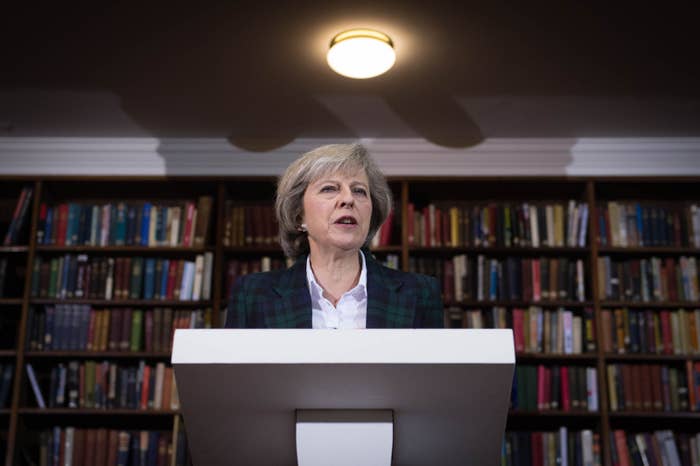 The leading candidate to replace David Cameron as prime minister, Theresa May, has failed to confirm whether or not EU nationals who currently live in the UK will be able to stay after Brexit.

The home secretary, who has a substantial poll lead over the other four candidates to become the next Conservative leader, said the decision on whether people from other EU member states will be able to stay in the UK will be subject to "negotiations".
Speaking on ITV's Peston on Sunday, May also couldn't guarantee that British citizens living in other EU member states would be able to stay in their adopted countries when the UK eventually leaves the EU in the years to come.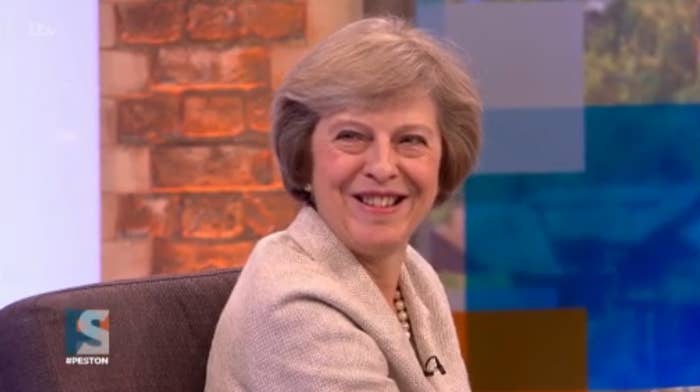 "At the moment we are still a member of the EU and the arrangements still continue, so there is no change to their position currently," said May. "But, of course, as part of the negotiations we will need to look at this question of people who are here in the UK from the EU.
"I want to ensure that we are able to not just guarantee a position for those people, but guarantee a position for British citizens who are over in other member states, in other countries in Europe, and living there."
During the interview, May added that she would not activate Article 50 – the clause that would begin the two-year process of the UK leaving the EU – until next year at the earliest, unlike fellow leadership candidate Andrea Leadsom, who would activate it immediately.
Asked if she would ideally be able to allow EU nationals currently inside the UK to stay forever, May replied: "Well, nobody necessarily stays anywhere forever.
"What's important is there will be a negotiation here as to how we deal with that issue of people who are already here and who have established life here, and Brits who have established life in other countries within the European Union."
May's comments were immediately criticised by Labour MP and former shadow foreign secretary Yvette Cooper, who called them "not good enough".
In the past 24 hours, the Liberal Democrats and the Scottish government have also sought guarantees that people from other EU member states who live in the UK will not be told to leave after Brexit.
Scotland's first minister, Nicola Sturgeon, said on Sunday: "Scotland voted overwhelmingly to stay in Europe, yet citizens of EU countries who live, work, and contribute to our country are understandably anxious and uncertain about what the UK referendum result means for them and their families.
"People from EU countries are an important part of Scotland's future. I am therefore seeking immediate guarantees from the prime minister, and all Conservative leadership candidates, that the residency status and the other existing rights of the 173,000 EU nationals living in Scotland will remain unchanged, now or in the future."
On Saturday, Lib Dem leader Tim Farron said people from other EU countries needed guarantees that they will not be told to leave when the process of leaving the EU is completed.
"There is real and legitimate upset and worry from European citizens across our country about their long-term status in the UK," said Farron.
"The Liberal Democrats will not stand by while our communities are divided by uncertainty. Regardless of the outcome of any negotiations with Europe around Brexit, EU citizens who have made Britain their home must be allowed to stay."