The UK Will Take In Thousands More Syrian Refugees, David Cameron Confirms
The prime minister has faced mounting pressure to allow more refugees into the country.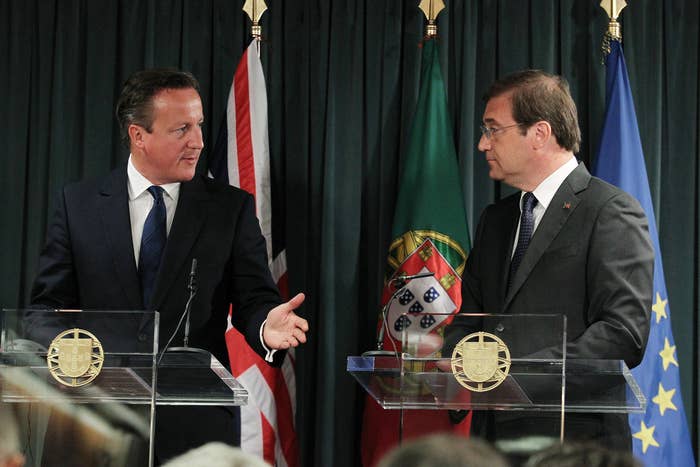 The government will allow "thousands" more Syrian refugees into the UK as part of the country's "largest ever response to a humanitarian crisis", David Cameron has said.
The prime minister has faced mounting pressure to accept more refugees into the UK since photos of a Syrian boy who drowned on a Turkish beach gained worldwide attention.
On Wednesday, Cameron said he could not see the point in "more and more" refugees being admitted to the UK. But in a speech in Lisbon on Friday morning he said the country will "act with its head and its heart" to deal with the crisis.
The Associated Press reported that 4,000 more refugees will be allowed entry but Number 10 sources urged caution over the figure, saying details would not be finalised until next week.
"We have already accepted around 5,000 Syrians and we have introduced a specific resettlement scheme, alongside those we already have, to help those Syrian refugees particularly at risk," said Cameron.
"As I said earlier this week, we will accept thousands more under these existing schemes and we keep them under review. And given the scale of the crisis and the suffering of the people, today I can announce that we will do more – providing resettlement for thousands more Syrian refugees."
According to the Home Office, almost 5,000 Syrians have been given asylum in Britain since 2011, along with 216 Syrian refugees under a specific "vulnerable persons" government scheme.
Cameron said the UK will continue to accept Syrians from refugee camps into the country, rather than Syrians already on transit to Europe, while also increasing aid to Syria and surrounding countries by £100m.
"This provides them with a direct and safe route to the UK, rather than risking the hazardous journey which has cost so many have lives," said Cameron.
"Britain will act with its head and its heart providing refuge for those in need while working on a long-term solution to the crisis."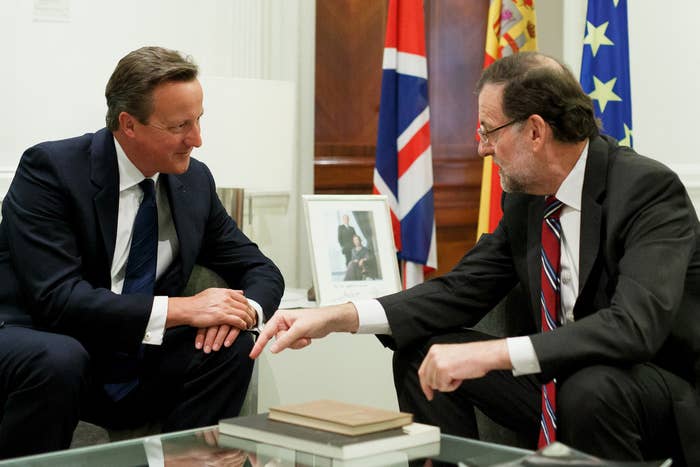 At a later press conference in Madrid, Cameron added that he has no plans to begin British airstrikes on Syria but he will continue to support the military operation against ISIS in other ways.
"We already support what is happening in Syria. We are providing intelligence, we are providing air support, we are providing refuelling support," said Cameron. "We back what is being done by the coalition because it is vital we degrade, set back, and ultimately destroy ISIL in both countries.
"But I will only proceed going further on this issue if there is genuine consensus in the UK about it before going back to Parliament."
A spokesperson for the U.N. refugee agency told Associated Press that the UK taking on more Syrian refugees was a welcome development.
"We obviously welcome very much the move to increase resettlement spaces for Syrians in the UK. Those spaces are going to be critical to the lives and future of 4,000 people," said the spokesperson.
"We certainly believe that there's the momentum here for other countries to follow suit."