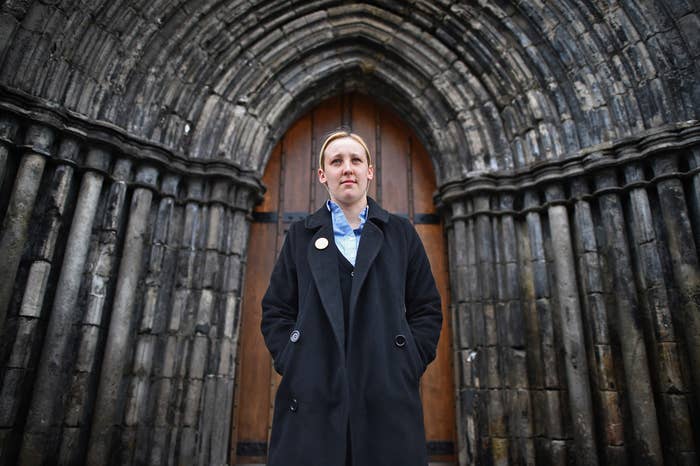 The SNP's Mhairi Black has become the youngest MP since the 17th century, unseating shadow foreign secretary Douglas Alexander.
Black, a 20-year-old politics student who will finish her undergrad degree this month, is the youngest MP since the parliament of Charles II in 1667.
Labour has held the Paisley and Renfrewshire South seat since the 1920s, but Black took the seat from Alexander with a majority of 6,000.
"I'd like to thank the people of Paisley for putting their faith in me, and putting their faith in the SNP," she said.
"The people of Scotland are speaking, and it's time for their voice to be heard in Westminster.
Black is part of the breathtaking SNP surge in Scotland, which at this stage appears to have all but wiped out the Scottish Labour party.
In April, Black told BuzzFeed News she has one more exam to take before she finishes her politics degree at the University of Glasgow, after which she will take up her seat.
When asked if she was nervous about heading to Westminster, she said: "Nope – and I'm not saying that in an arrogant way, I'm saying that because I'm not the one who should be nervous – it's all of them down there who have to answer for what they've done, they're the ones who have to be accountable.
"If I become an MP, the nerves should be on their part. Not mine."