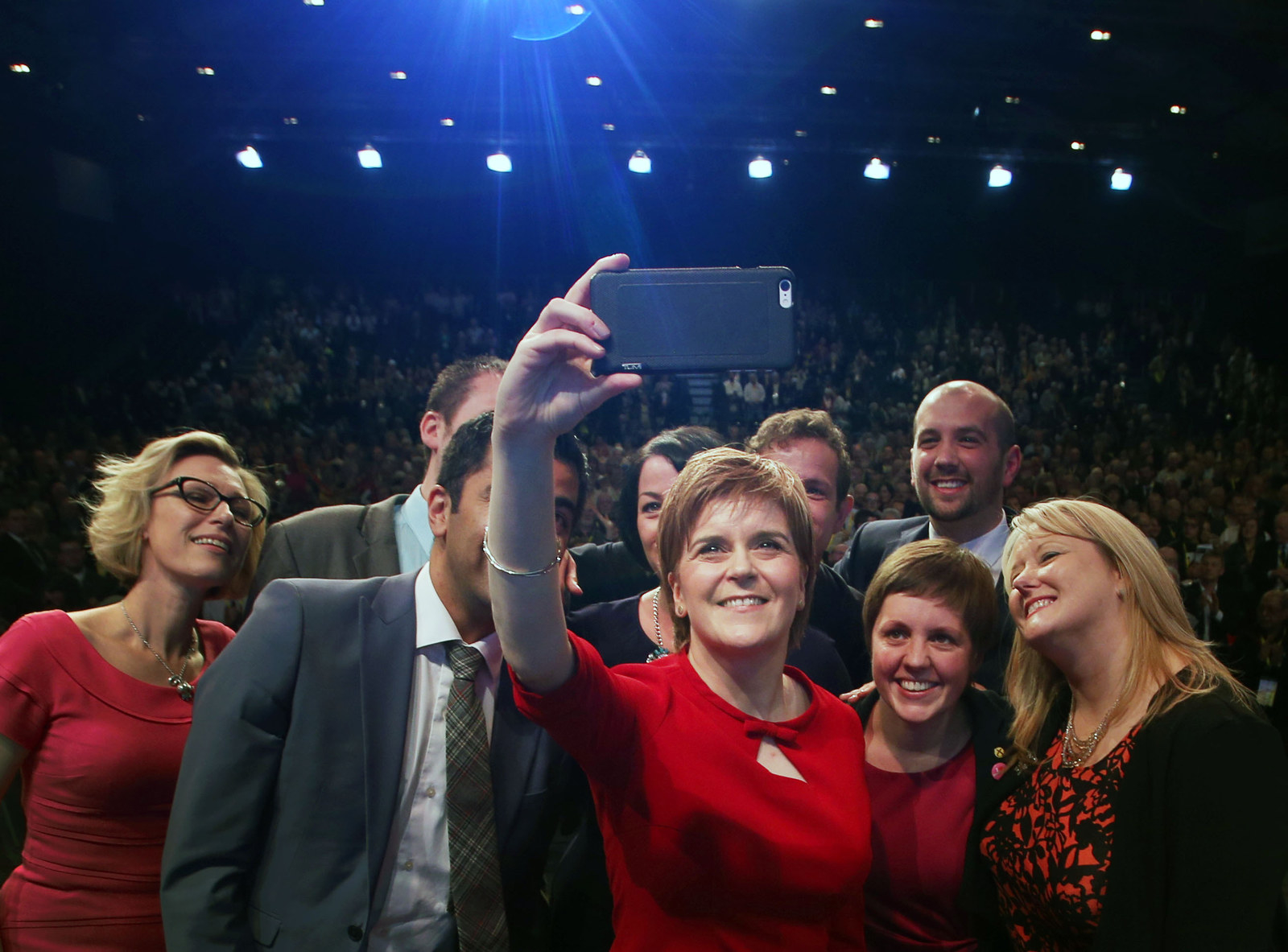 The Scottish government will publish a new independence referendum bill next week with the aim of holding another vote before the UK leaves the EU, first minister Nicola Sturgeon has announced.
The SNP leader launched her party's three-day conference in Glasgow on Thursday morning with a promise to bring forward new legislation to allow the Scottish parliament to hold another independence referendum when it chooses.
Sturgeon vowed to block Theresa May's "Brexit bill" in a scathing attack on the Conservative party's handling of Brexit, and warned the prime minister if there's a choice between an outward-looking Scotland and an inward-looking UK, "we will win".

The power to hold another referendum on independence lies with the UK government, but Scottish Conservative leader Ruth Davidson has previously said that, if the Scottish parliament votes to back another referendum, May should not block it.
"In our programme for government, I committed to publishing a draft referendum bill," said Sturgeon. "I am determined that Scotland will have the ability to reconsider the question of independence – and to do so before the UK leaves the EU – if that is necessary to protect our country's interests.
"So I can confirm today that the independence referendum bill will be published for consultation next week."
The first minister promised to lead the fight against "Tory Brexit" and work in coalition with the Lib Dems, Labour, and pro-EU Tories to fight against the "ruinous consequences" of leaving the single market.
Sturgeon condemned the "unholy trinity" of the UK government's Brexit ministers – Liam Fox, Boris Johnson, and David Davis – for using the vote to leave the EU as "a licence for the xenophobia" at last week's Conservative conference in Birmingham, and insisted the SNP conference will argue for "an inclusive Scotland".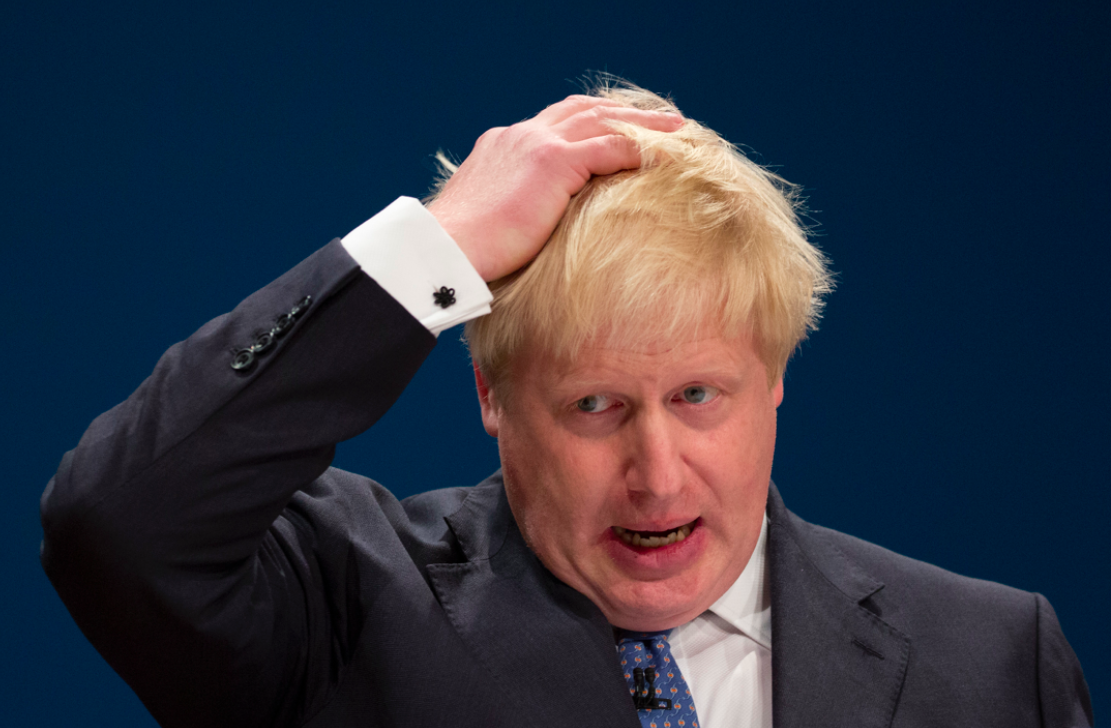 "Last week, we heard an intolerance towards those from other countries that has no place in a modern, multicultural, civilised society," Sturgeon said. "It shames the Tory party and all who speak for it. But make no mistake – the right wing of the Tory party is now ... seeking to hijack the referendum result.
"Brexit has become Tory Brexit. They are using it as licence for the xenophobia that has long lain under the surface but which is now in full view. They are holding it up as cover for a hard Brexit that they have no mandate for but which they are determined to impose, regardless of the ruinous consequences."
Sturgeon reached out to those who voted Leave but have changed their minds since the EU referendum result, saying that no one voted to lower their living standards, sacrifice jobs, or to enable the "scapegoating of foreigners".
The SNP leader confirmed she will instruct her 54 MPs in Westminster to vote against what she called "the Brexit bill", but which the prime minister has called "the great repeal bill". The bill will incorporate all EU laws into British law, opening the door for them to be amended or repealed.
"That bill will repeal the legislation that enacted our EU membership. Scotland didn't vote for that and so neither will our MPs," Sturgeon said. "We will also work to persuade others – Labour, Liberals, and moderate Tories – to join us in a coalition against a hard Brexit: not just for Scotland, but for the whole UK."
Sturgeon concluded that May has "no mandate whatsoever" to remove the UK or any part of it from the single market, and predicted that, if a majority in the UK parliament stand up for what is right, May "will not get away with doing it".
She added: "If the choice we face is an inward-looking, insular, Brexit Britain, governed by a right-wing Tory party, obsessed with borders and blue passports at the expense of economic strength and stability, or a progressive, outward-looking, internationalist Scotland, able to chart our own course and build our own security and prosperity, then know this – that is a case we will win."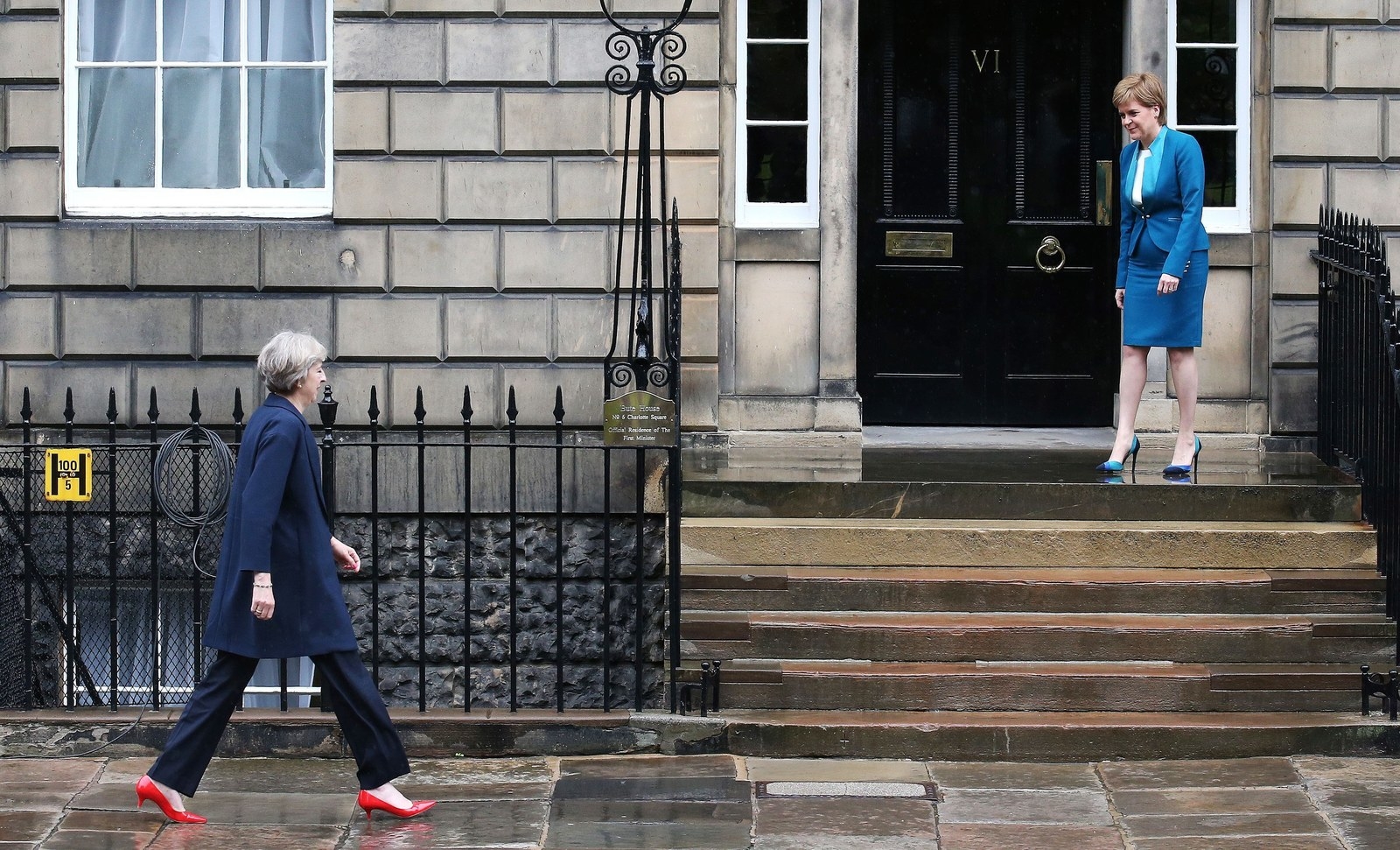 Speaking ahead of Sturgeon's speech, the Scottish Conservative chief whip, John Lamont, urged the first minister to stop talking about Scotland's constitution and "focus on the day job" of running Scotland from Holyrood.
"Scotland has spoken on independence," said Lamont. "This week, the first minister must show she has listened. It's deeply disappointing that, instead of setting out a constructive plan on how she intends to manage the Brexit process, Nicola Sturgeon is intent on using her party conference to play to the SNP gallery.

"Cheap rabble-rousing in front of the party faithful won't obscure the first minister's failure to speak for the majority of Scots – by taking her threat of a second referendum off the table."