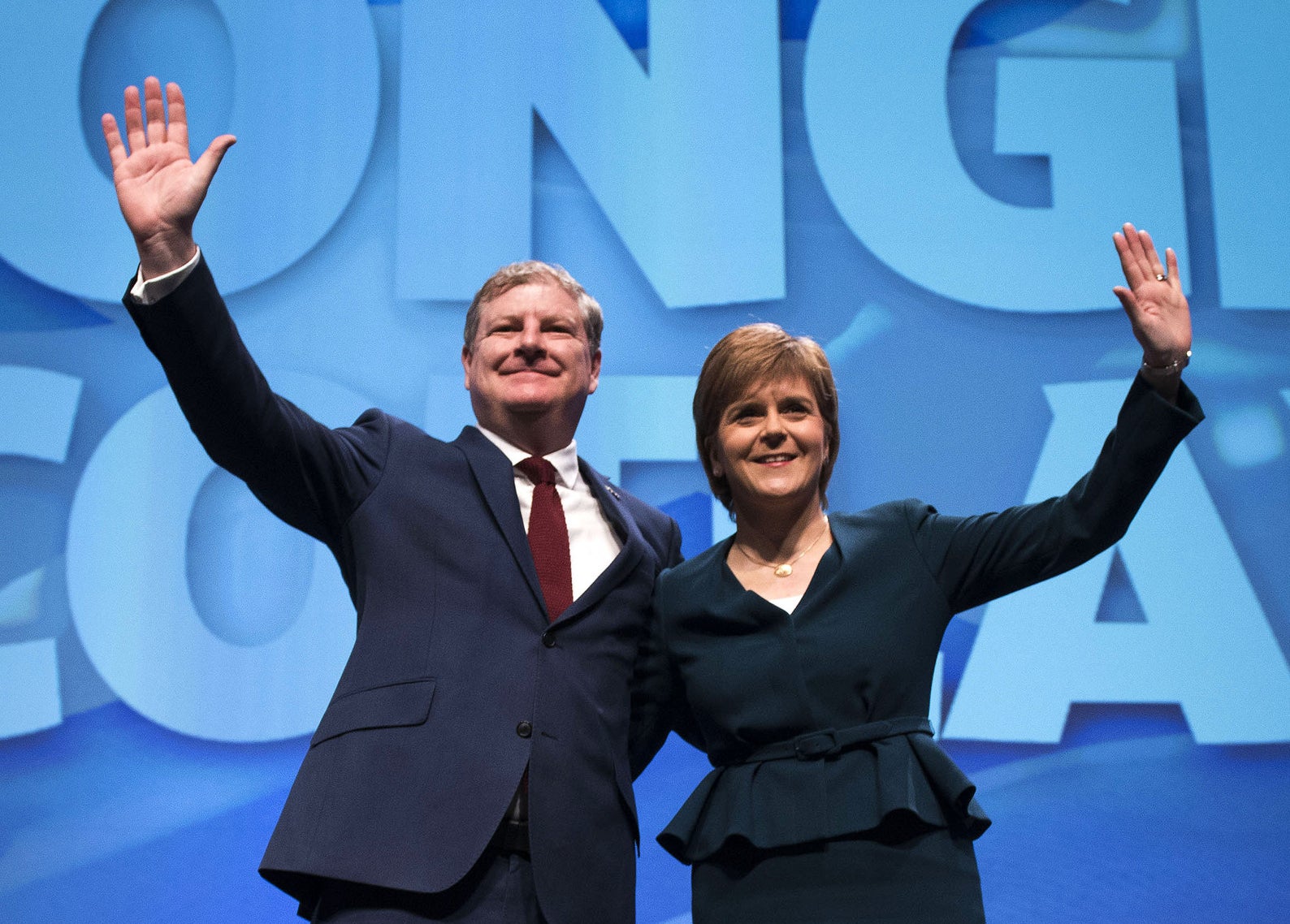 The SNP has begun discussions with other Westminster parties in an audacious attempt to prevent Brexit from being passed through parliament, the party's deputy leader has told BuzzFeed News.
Speaking at the SNP conference in Glasgow, Angus Robertson said he has started informal talks with MPs from the Conservatives, Labour, and the Lib Dems with the aim of building a majority to vote against the UK government's "Brexit bill".
First minister Nicola Sturgeon told the conference on Thursday that she's willing to work in coalition with other parties in an attempt to block the Brexit bill, otherwise known as the great repeal bill, which would enshrine all EU law into UK law.
Robertson confirmed he had already approached other MPs to work towards achieving a majority, but he remains pessimistic that the SNP will be able to persuade sufficient numbers of Labour MPs and Tory rebels to join them and defeat the government.
"Has there been a big face-to-face meeting across a big oak panel table where people have been discussing the tactics of what will happen in months and years to come? No that hasn't happened," said Robertson.
"But have I talked with moderate Conservatives? Yes. Have I talked with sensible Labour figures? Yes. [We've talked] about where we find ourselves, but we have a way to go until opportunities may present themselves for us to press the government, given Theresa May's repeated refusal to recognise the need in a democracy for their to be votes on key questions."

Robertson warned the prime minister that should the SNP be able to bring together a majority to vote against her bill, it will. However, he thinks the disunity of Jeremy Corbyn's Labour party could ultimately bring down the plans, as he's unsure sufficient numbers of Labour MPs will show up to vote.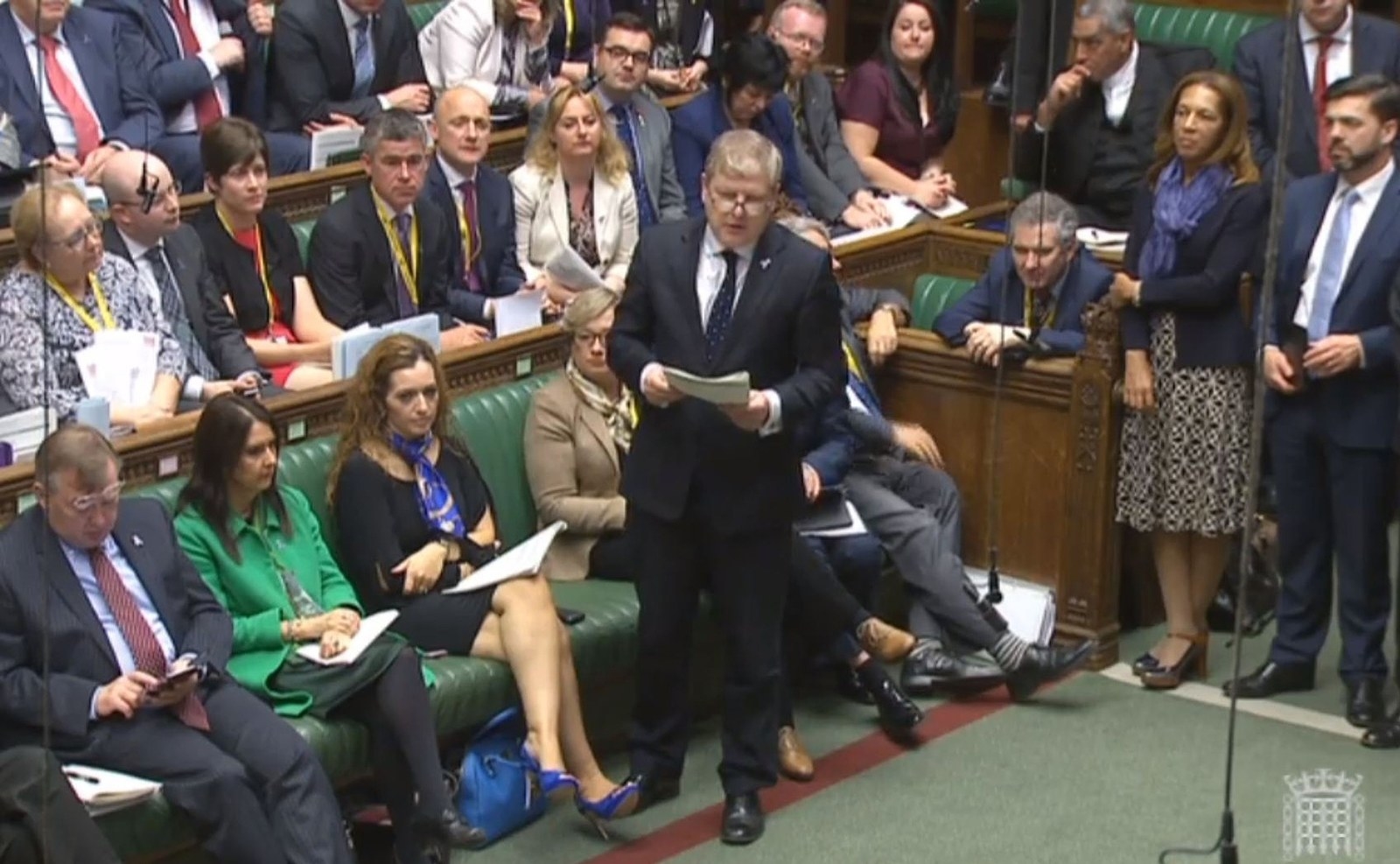 "We can work with other parties, and we are prepared to work with other parties, and if we can reach a majority [to vote against the Brexit bill] we will pursue that," said Robertson. "I'm just being frank and pessimistic about the ability of the Labour party to have a coherent approach towards anything at the moment.
"It's a great shame for English politics that there is not an effective opposition to stand up to the Tories in England, and I feel sorry for people who deserve better opposition in England."
The deputy leader said that regardless of how many MPs from other parties join them, in the months and years to come the SNP will do everything they can to disrupt the process of Brexit going through parliament, and will stand against leaving the EU every time its debated or voted on.
"In committees, in the chamber of the House of Commons, in Westminster Hall debates, in Prime Minister's Questions, the SNP will work on all these fronts and where it's possible to vote we will vote," he said.
"Scotland voted to remain in the European Union and, as I've said before, remain means remain. We will represent the majority view of people in Scotland, which is that we want to remain.
"We will press the UK government to find imaginative ways so that Scotland can remain in the single market and we can protect our European interests while respecting the fact that south of the border there is a mandate for Brexit."
Robertson continued: "Either the UK government has the interest and the imagination to respect Scotland as an equal partner in the UK or it won't, so the ball is in the court of Theresa May.
"She will either act on that and work in good faith with the Scottish government … or she will ignore the mandate of voters in Scotland – and that will have consequences."