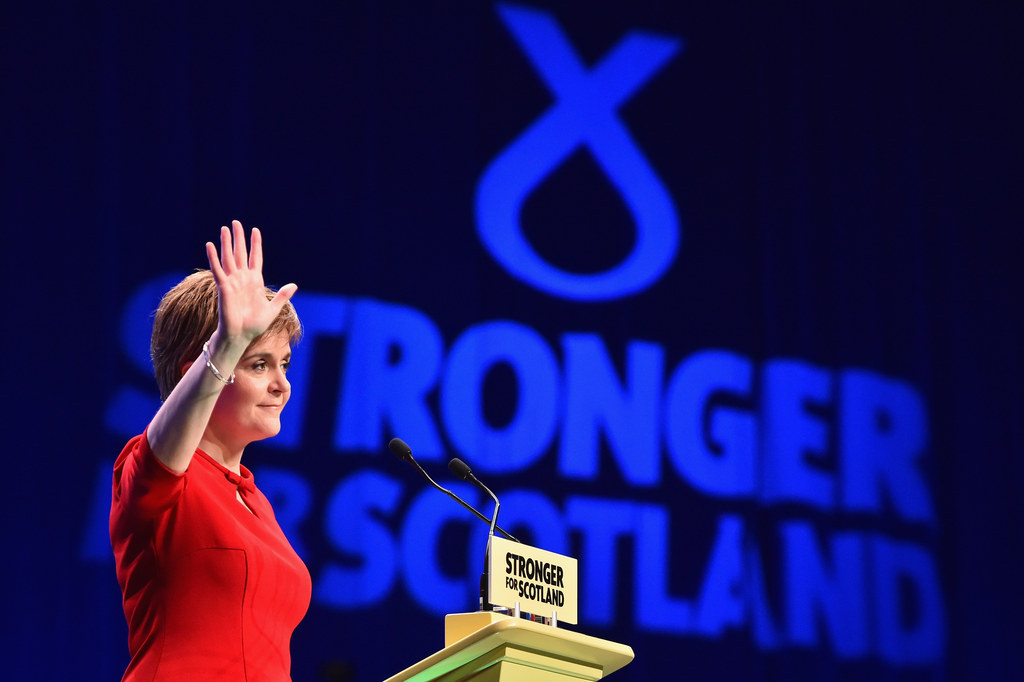 The SNP has blocked Scottish Labour's plan to restore tax credits lost by Scots in George Osborne's controversial welfare cuts despite a Scottish government minister conceding Holyrood would have the power to do so.
Scottish Labour leader Kezia Dugdale unveiled the tax credit policy at her party's conference on Saturday, saying she would top up incomes hit by tax credit cuts using new powers due to be devolved to the Scottish parliament.
However, in a bad-tempered Holyrood debate on Wednesday, the SNP amended a Labour motion calling on the Scottish government to match the policy. They argued the priority was to stop the cuts from happening in the first place, and that if the cuts went through the Scottish government would then consider what action it could take.
The Scottish parliament's own information service has said the Scottish government will have the power to top up benefits lost in UK government cuts, and Alex Neil MSP, who led the debate for the SNP, also conceded the Scottish government would have that power, despite the party saying otherwise ahead of the debate.
Jackie Baillie, Scottish Labour's public services spokesperson, said the SNP was putting "grudge and grievance" above action to help people affected by tax credit cuts, and accused Neil of a putting on a "pantomime dame performance" to defend SNP opposition to the motion.
"What an absolute shambles from the SNP," said Baillie after the vote. "The SNP have spent days telling us we wouldn't have the power to top up tax credits, yet Alex Neil now accepts that's just not true.
"Yesterday Alex Neil issued a press release demanding tax credits be devolved, even though he conceded today that the power to top up tax credits is already being devolved. Why can't the SNP just embrace the new powers instead of always talking Scotland down?
"The tax credit debate exposed what really matters to the SNP government – constitutional grievance rather than helping working families in Scotland."
During the debate, Neil said Scottish Labour had "no credibility" when it came to fighting Tory welfare cuts and that the SNP would continue to demand the "total reversal" of the tax credit cuts ahead of Osborne's autumn statement later this month.
"If the Tories continue to force through changes which are to the detriment of hard-pressed working families in Scotland, the Scottish government will not stand by idly and watch the living standards of our poorest families fall off a cliff.
"Once we know the facts, once we now the shape and the content of what the chancellor's final tax credit proposals look like, we will then consider carefully what action needs to be taken to protect the living standards of our most vulnerable children and families."
Neil continued: "We will look at what corrective action needs to be taken on tax credits, when such action should be taken, how it shall be funded, and how it will be administered."