The four main leaders of Scottish politics clashed in a debate on Tuesday night – but the man who stole the show was Danny Mcafee or, as he came to be known, #TheMoustacheGuy.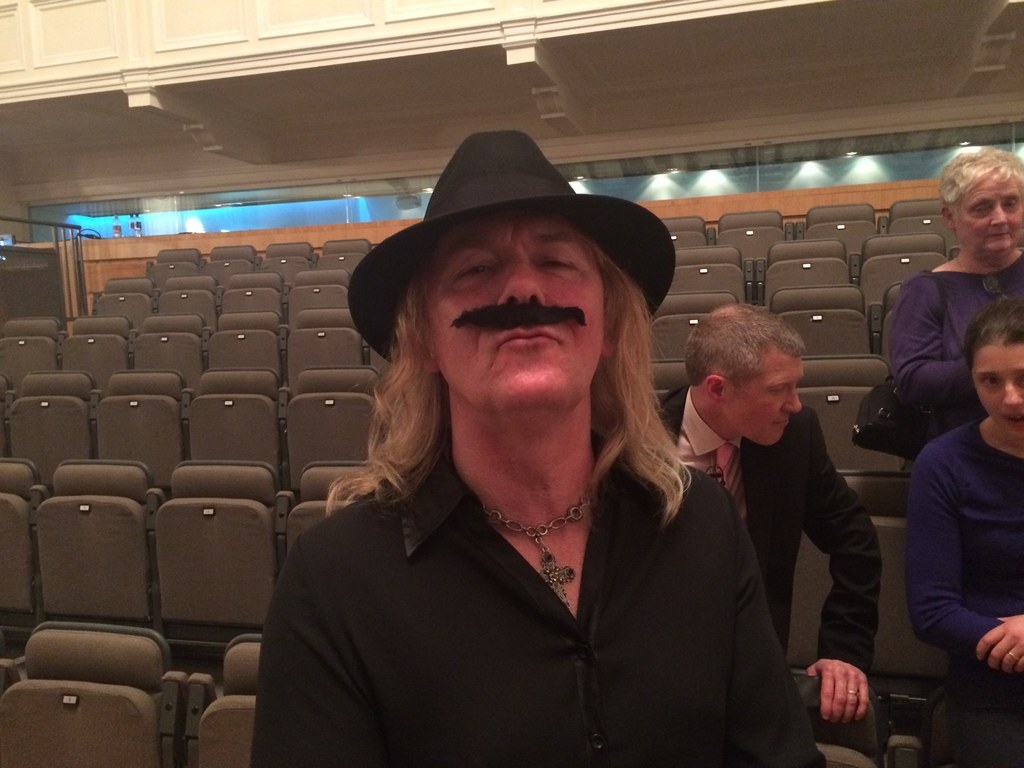 Mcafee, a cabbie from Dundee, told BuzzFeed News he brought along a fake moustache to the debate to try and bring a bit of fun to the proceedings.
"I thought it was going to be a yawnfest," said Mcafee. "So I brought along this moustache to brighten it up a bit – it was to give my mates at home a laugh really, and I have a bucket of missed calls so I think it worked."
Mcafee then checked his phoned for the missed calls and said: "All the calls are from one person, actually – he's probably drunk."
Macfee said he is an SNP supporter, and was impressed by Nicola Sturgeon's performance in the debate. The backing of Scotland's latest viral star will surely be welcomed by the first minister.
"[Sturgeon] was great tonight – I thought the debate was pretty boring but she was very good," said the Mcafee, who also revealed that he is in a Led Zeppelin tribute band called The Levee Breakers.
He was less impressed with Scottish Labour leader Jim Murphy, however: "His patter's aw rang."
Both Murphy and Sturgeon told journalists they spotted Mcafee's moustache as soon as the debate began, but were unsure whether it was real or not.
Murphy said: "I decided not to mention it, I wasn't sure if he was mentally OK."
Mcafee disappeared in a swarm of media attention to enjoy his newfound fame.
A new Scottish political meme is born.
Looks like there are no comments yet.
Be the first to comment!