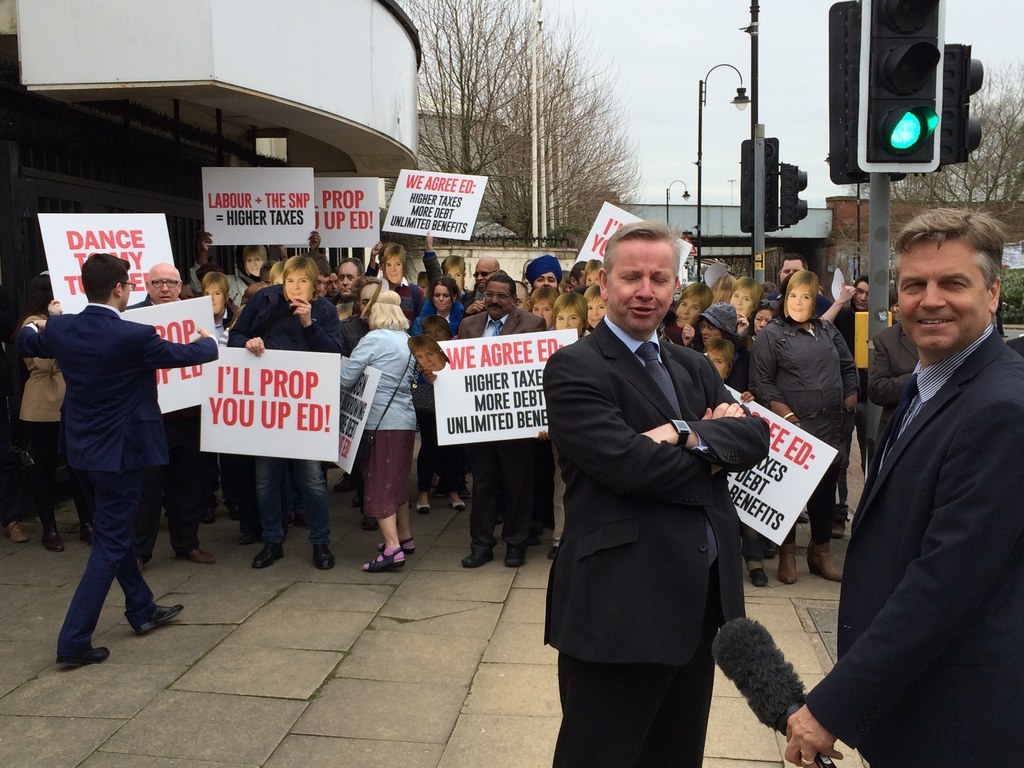 Michael Gove gatecrashed the launch of Labour's manifesto on Monday with a gang of Conservative activists in Nicola Sturgeon masks.
Gove, the chief whip, was attempting to disrupt the event by claiming Labour would have to rely on the SNP to form a government. However, he was repeatedly interrupted by Labour activists exiting the manifesto launch, one of whom screamed "TOSSER!" at him from a speeding car.
As part of the stunt, Gove warned the assembled media of the risks of an SNP/Labour deal. The Sturgeons looked on, silently.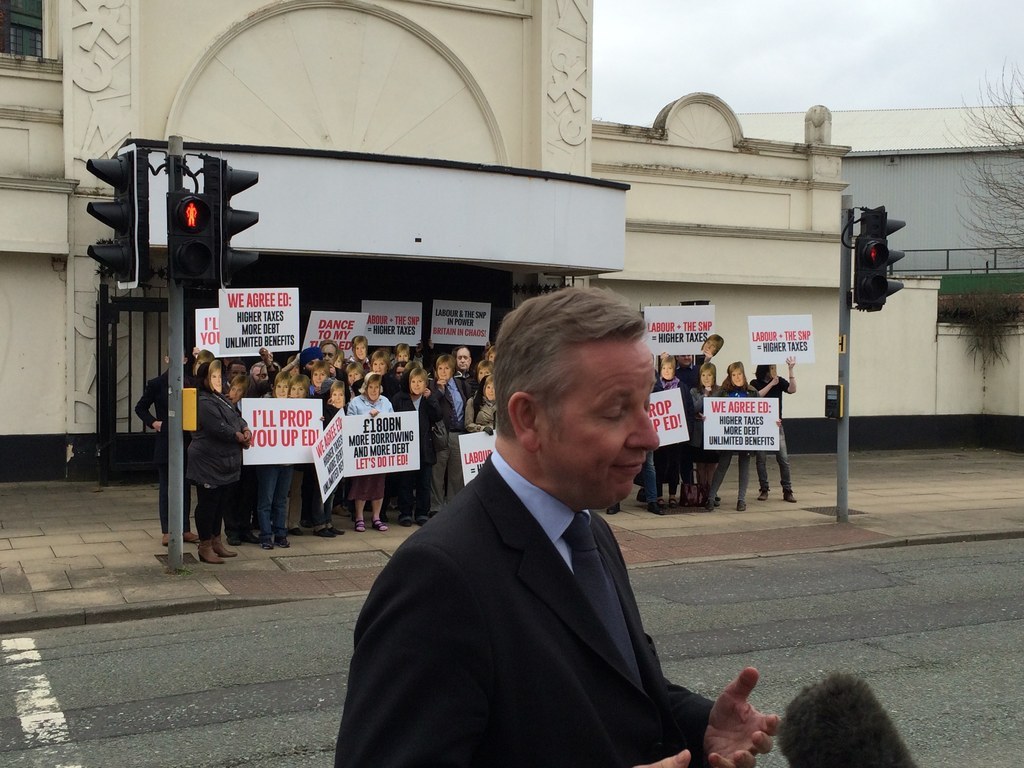 "There's a real risk of a sweetheart deal between the SNP and Labour," Gove said. "If, as she's said, Nicola Sturgeon puts Ed Miliband into Downing Street, they'll end up doubling up on their borrowing.
"People don't want the SNP calling the tune."
In a Periscope interview with the Daily Telegraph's Chris Hope, Gove claimed the masked activists were Conservative members and "people who have been excited by our campaign".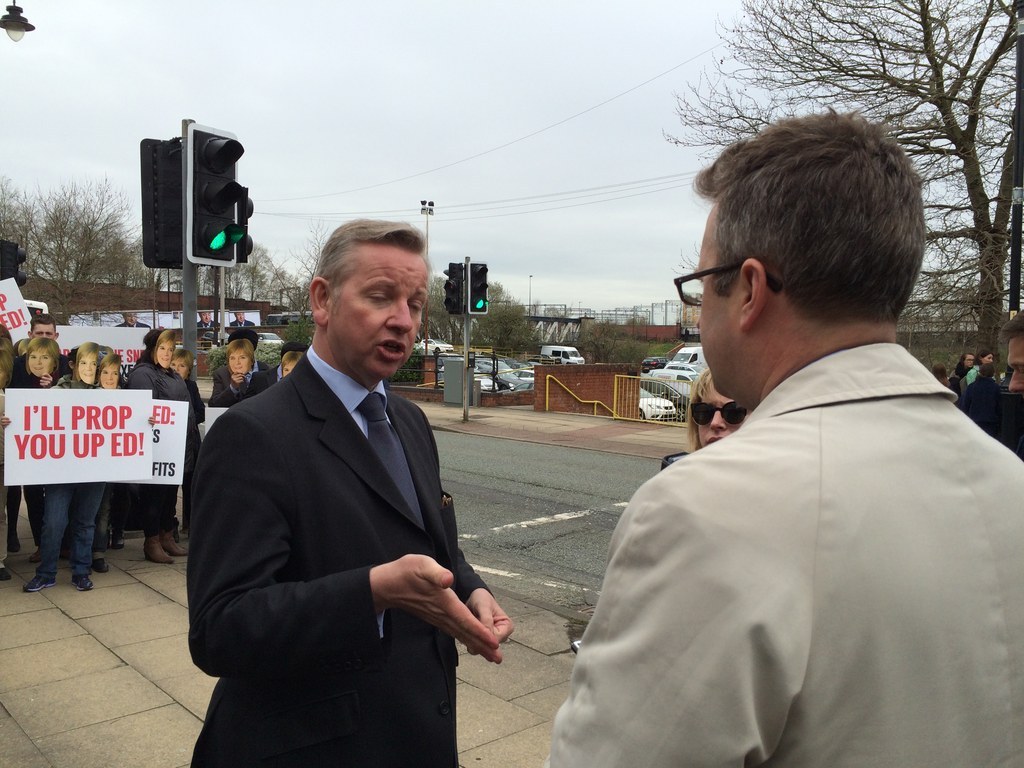 One, peering at BuzzFeed News through Nicola Sturgeon's eyeholes, whispered "go away" when asked if he was a Conservative member.
Another turned their Sturgeon-covered face away from us in the hope we would leave.
One brave activist finally plucked up the courage to speak – Robin Garrido, a Conservative councillor in nearby Salford.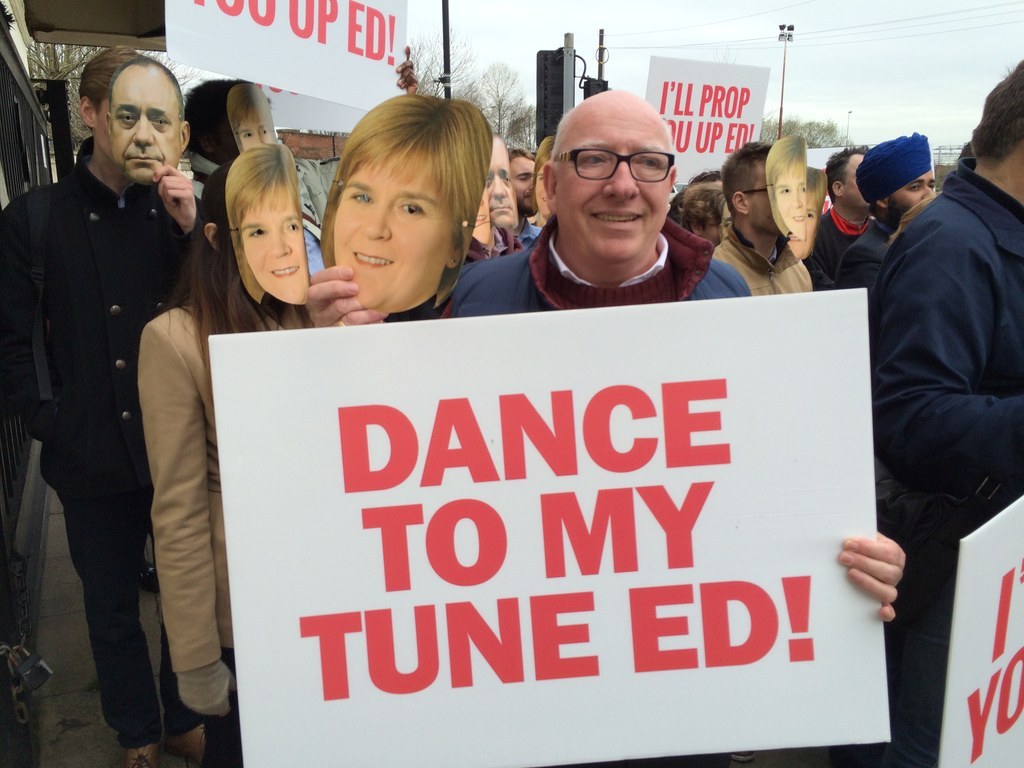 Asked why he had chosen to spend his Monday afternoon wearing a Nicola Sturgeon mask on a pavement, he told BuzzFeed News: "There's a really big danger that the SNP and Labour will form a government – Ed Miliband is shameless and he'll definitely do it if he needs to.
"If that happens, it's a danger for Britain, Europe, and the entire world." He declined to elaborate on why it would be a risk for the world, however.
Garrido did confirm, though, that "most" of the Sturgeons were Conservative members who had been asked not to talk to the media.
The Tories had also hired six vans to stand outside the event carrying billboards warning of the SNP's influence over Labour.
The Sturgeon masks were collected in at the end by a Conservative press officer, but not before BuzzFeed News got hold of one.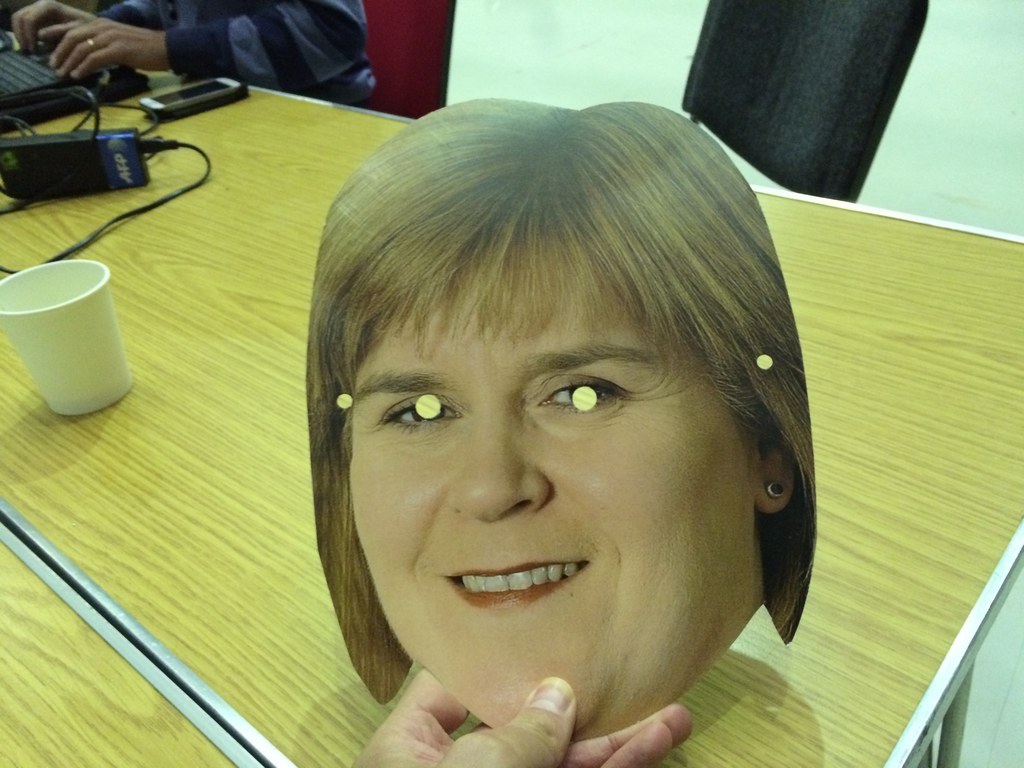 Next time we will be able to infiltrate the masked Sturgeons and find out exactly what secrets they're keeping from us.