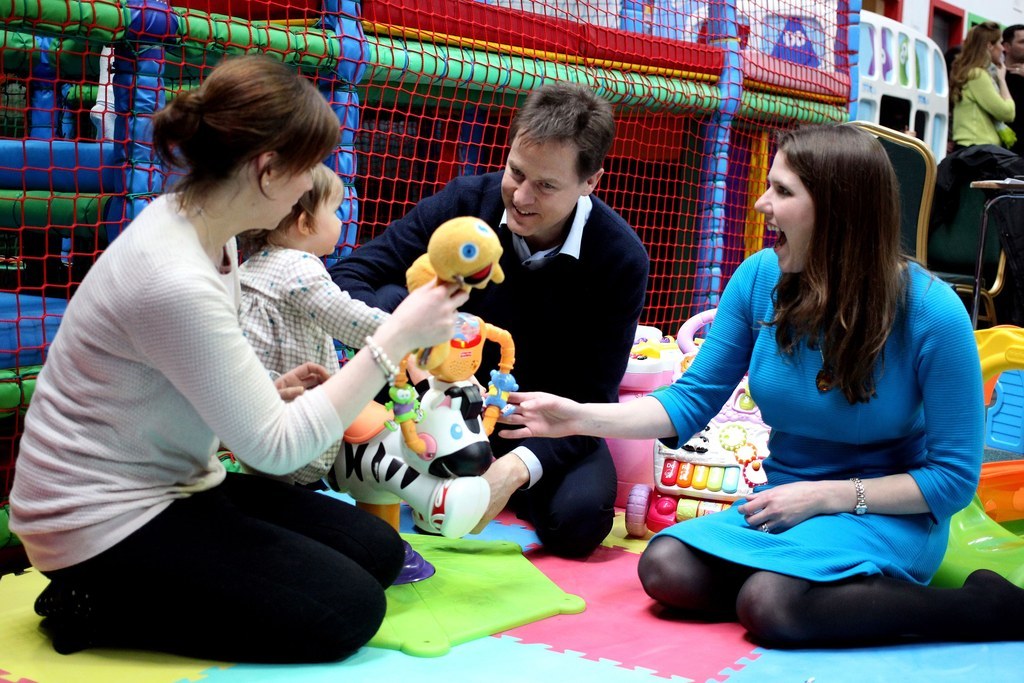 Nick Clegg knows he's going to have a tough time in tonight's TV leaders' debate.
In fact, he told BuzzFeed News, he could "do a cartwheel" on tonight's broadcast and some people would still criticise him.
"Of course it's not going to be the same as five years ago," the deputy prime minister continued. "I'm much more familiar to people now – those are the pros and cons of spending five years in government. I'm proud of so many things we've done but it comes with the scratches, blemishes, and bruises you get along the way in government."
Clegg, who was widely considered the winner of the debates in 2010 with Gordon Brown and David Cameron, told BuzzFeed News he expects it will be more difficult tonight after a tough five years as part of a coalition government.
"Some people will agree with me and there will be fed-up people who won't – I could do a cartwheel and some people would be unimpressed."
The debate, which will be hosted by ITV, is made up of seven party leaders rather than three. For Clegg, that shows how much politics has changed since 2010.
"I'll tell you the biggest change," the Lib Dem leader told BuzzFeed News. "There were three people on the stage, but also an assumption that someone of that stage would become prime minister in their own right.
"I actually think millions will watch tonight and they know in their heart of hearts that no one's going to win. People won't think Who's going to win outright? but Who should work with whom?, so that makes it more interesting."
There is a risk that Clegg and Cameron will end up defending the same record at the debate and inadvertently team up.
However, Clegg said that it will be "flamingly obvious" tonight that there is a big difference between the Lib Dems and the Conservatives. Still, he didn't say whether or not he is glad his podium will be at the opposite end of the stage to Cameron's.
"I'll defend the things we've done together which I think have been good for the country," he said. "I'm very pleased we were there to stop things they would have done if left to their own devices – they would have cut much further and faster.
"I didn't allow them to do it this time, and won't if there is another occasion."
Alex Salmond revealed in his autobiography last month that he downed a bottle of Lucozade in preparation for his TV debate in the lead-up to the Scottish referendum. But Clegg told us he has no similar plans.
"I think I'll go for a walk before the debate – I like walking, getting fresh air, if it's not raining too much," he said. "I think you can sometimes over-rehearse for these things. It's not a science – you've got to go with your gut, give a clear and straightforward answer."
He added: "I do enjoy things like this. I enjoy answering questions from the public. Hopefully that will see me through."
Despite the inevitable attacks on his record in government and the antipathy some sections of the public have for him, could he spring another surprise like he did five years ago and win the debate?
"Dunno," he said. "I find all this endless crystal-ball gazing about a debate in a few hours' time quite dull. Why don't we just wait for the debate to happen?"
Looks like there are no comments yet.
Be the first to comment!