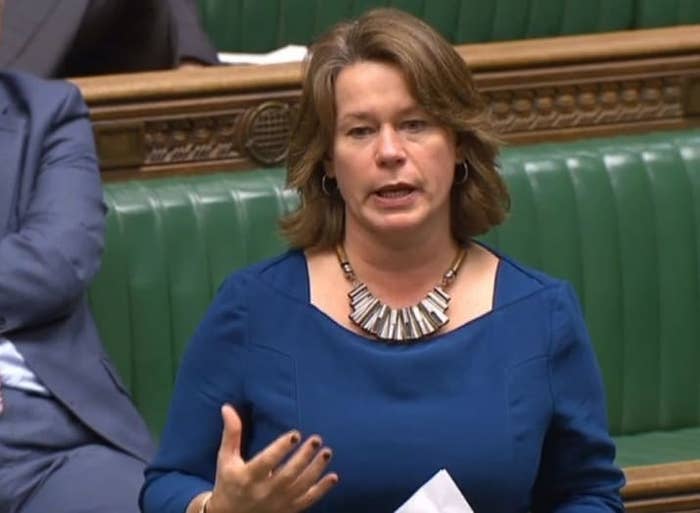 Former SNP MP Michelle Thomson, who lost the party whip after police began investigating property deals by her former solicitor, feels "completely exonerated", she told BuzzFeed News after learning the case would be dropped.
Thomson always denied any wrongdoing but resigned as an SNP member and withdrew from the party whip in September 2015 after the police began the investigation, and she did not stand in June's general election.

The Crown Office, which is responsible for the prosecution of crime in Scotland, confirmed that no action would be taken against Thomson or anyone associated with the report due to a lack of evidence.
A Crown Office spokesperson said that after considering evidence, the Crown Counsel "concluded there was an absence of sufficient credible and reliable evidence and there should be no criminal proceedings at this time".
In a statement to BuzzFeed News, Thomson expressed her gratitude to the SNP colleagues who had supported her in Westminster, and said she will now take the coming days to consider her next steps.
"Yesterday, I received news from the Crown Office that confirmed I have been completely exonerated by the police investigation into a solicitor I used in 2010," Thomson told BuzzFeed News.
"I am eternally grateful to my SNP colleagues in Westminster who supported me so strongly throughout this time. I also thank Police Scotland and the Crown Office for their courtesy and professionalism."
"I thank my friends and supporters who gave me constant encouragement throughout and above all, I am indebted to my family and acknowledge that the past two years have been very difficult for them too.
"I made clear before I entered politics that I wished to use my skills, drive, and experience to help shape a better Scotland and that desire remains as strongly as it did when I became very involved in the 2014 independence referendum.
"However, for the time being this will need to take a different form. I now intend to take a few days of reflection to consider my next steps."
The SNP MP Roger Mullin told BuzzFeed News that Thomson had been poorly treated by many people in the media and politics and praised her "quite remarkable resolve" after the case was dropped.
"For almost two years Michelle has been treated very badly by many in the media and politics," Mullin told BuzzFeed News. "During this time she displayed a quite remarkable resolve, and has conducted herself with complete integrity and commitment to her constituents and her beliefs.
"She was one of the outstanding MPs in the last parliament, as a brilliant select committee member, and also for giving the most remarkable speech of the last parliament when recounting her rape at the age of 14.
"She has therefore not only survived this ordeal, she has inspired many by her actions, and I am confident will continue to do so. Whatever her future holds, she can be sure she has the support of myself and many others."