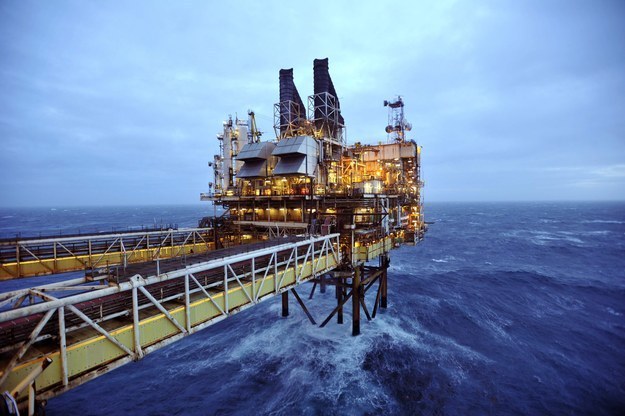 There's a difference of £20 billion between the oil revenues the Scottish government based its case for independence on and the amount which could actually be raised, according to figures released on Wednesday.
Figures from the Office of Budget Responsibility, the independent budget watchdog, predict oil revenue will reach just £13.1 billion from now until 2019, which is £21.2 billion short of the Scottish government's projections before September's independence referendum.
The Scottish government made its economic case for independence based on a projection that oil prices would remain at around $113 a barrel, and bring in a revenue of £34.3 billion before the end of the financial year in 2019.
However, oil prices recently dropped from over $100 a barrel to less than $70, and the OBR believe they won't recover much by 2019.
The downturn in oil prices has forced the OBR to revise its oil revenue projections, which suggest the figures which the Scottish government used in its blueprint for independence, Scotland's Future, were too optimistic.
Oil revenues play a significant part in the case that Scotland would be better off under independence, but the volatility of oil prices make it an unpredictable source of income.
The Scottish government's pre-referendum economic plans, outlined in this paper from May, were based on its Scenario 4, which would see oil prices remaining at around $110 a barrel for the foreseeable future.

But this December forecast, a revision released by the OBR on Thursday, is a significantly more conservative projection.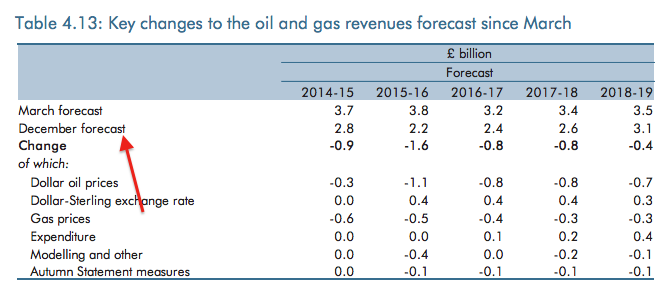 There's quite a big difference between the two.
According to the OBR, oil prices won't be reaching $110 again any time soon.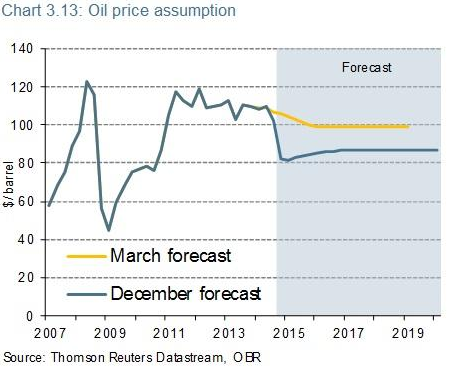 All in all, the future of oil and gas revenue doesn't look good compared to a few years ago.