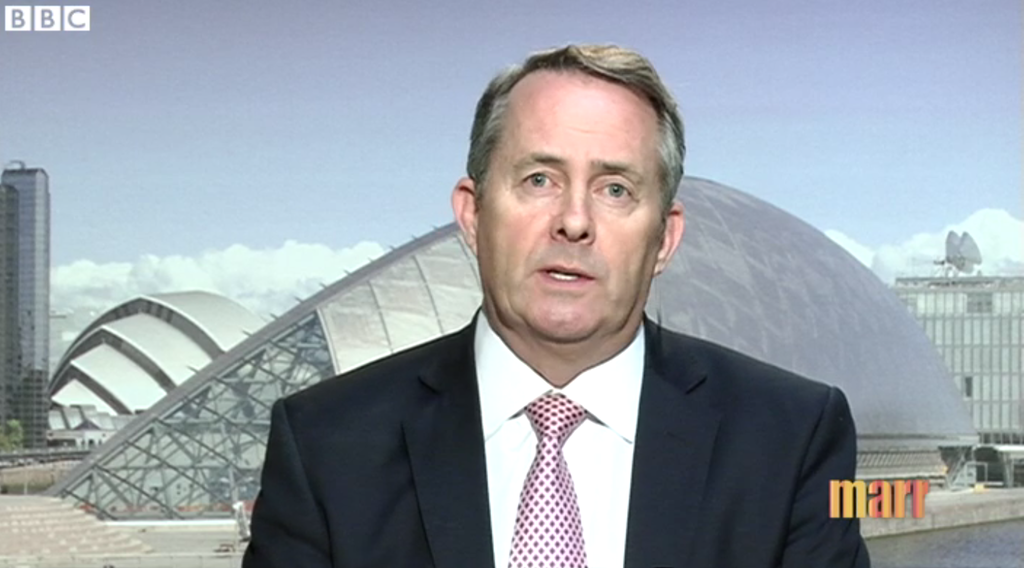 Former defence secretary Dr Liam Fox has said he will campaign for Britain to leave the European Union and has urged the prime minister to give his cabinet the freedom to pick either side of the EU referendum debate.
Speaking on The Andrew Marr Show on Sunday morning, Fox said it was now "very clear" which way he will vote in the referendum, which could take place as early as next summer, due to a lack of progress in David Cameron's attempts to renegotiate the UK's relationship with the EU.
"I took this decision because, for me, two things had to happen to want to stay in the European Union," said Fox. "One was a fundamental change in Britain's relationship with the European Union.
"But, more importantly, a change in direction for the European Union itself away from the concept of ever-closer union and towards a much more independent and looser association of sovereign states, and that's clearly not going to happen.
"We'll all have to make up our minds, possibly in the next few months, for me it's now very clear what direction I think we should take as a country."
Following reports that as many as three of Cameron's cabinet wish to join Fox in the campaign to leave the EU, the former defence secretary urged the prime minister to give ministers the freedom to do so to prevent a split in the Conservative party.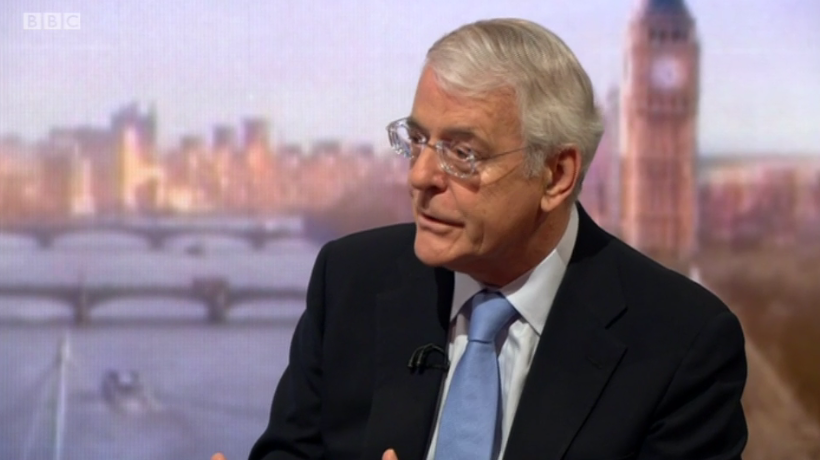 "We have an electoral mandate, we're a majority government in the House of Commons, and we have to continue to work together to govern the country right up until 2020," said Fox.
"I think that is best done by having more freedom for individuals to express what's effectively a matter of conscience for them and I think that the more that we're able to give freedom to our colleague and the more we one another's treat views with respect and tolerance than the easier it will be for us to come together after that referendum to continue to govern the country."
However, former prime minister Sir John Major, who also appeared on Marr, said it would be "extraordinary" if cabinet ministers started campaigning against Cameron on the issue of the EU.
"I spent the best part of seven years trying to keep a party at civil war over Europe together and I think it would be extraordinary if anybody decided to campaign against cabinet policy, at least until the negotiations are completed," said Major. "When the negotiations are completed I would very much hope that they would not wish to campaign against the cabinet."
Asked whether ministers could remain in the cabinet if they wished to campaign for an EU exit, Major said: "I think that's a big if. 'If' is the longest preposition in the English language and I'm not getting drawn on that this morning.
"But, certainly between now and the end of the negotiations, certainly not, and I would hope afterwards they would not wish you. The argument, for the sake of the country, is very important and people deserve to hear a clear-cut argument, not an internecine piece of party strife."