The SNP and Labour have fallen out over a seat in the House of Commons during parliament's first meeting since the election.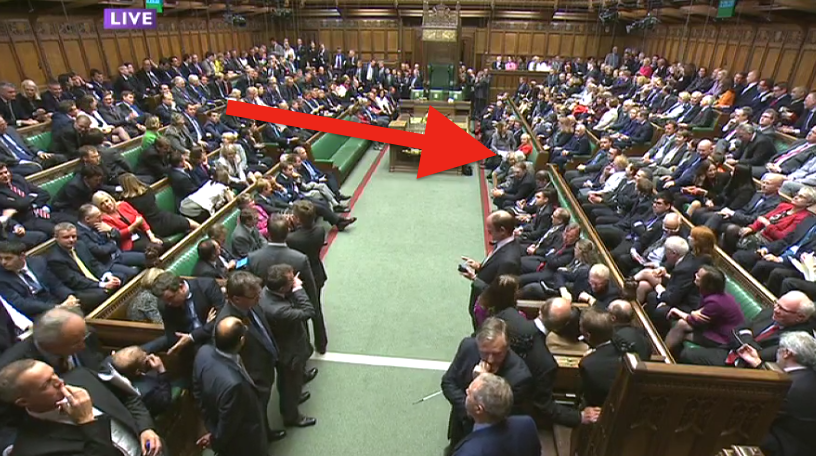 Parliament met on Monday afternoon to re-elect speaker John Bercow. The SNP – which is now the third biggest party, with 56 MPs – had hoped to sit as one block on the right-hand side of the chamber. But that included the bench usually taken by Labour MP and parliamentary veteran Dennis Skinner.
SNP MPs took shifts from the morning onwards to ensure they had the benches for the meeting in the afternoon – but the plan was thwarted by Labour before the session began.
"The purpose of it was to show that the SNP are now the third largest party," SNP MP Stewart McDonald told BuzzFeed News. "In the parliament before last, when the Liberal Democrats were the third party, they had those seats. But Labour seem to have concocted a plan – a schoolboy operation – to stop the SNP group sitting together."
As the debate began, it became obvious that Skinner had overcome the SNP plan.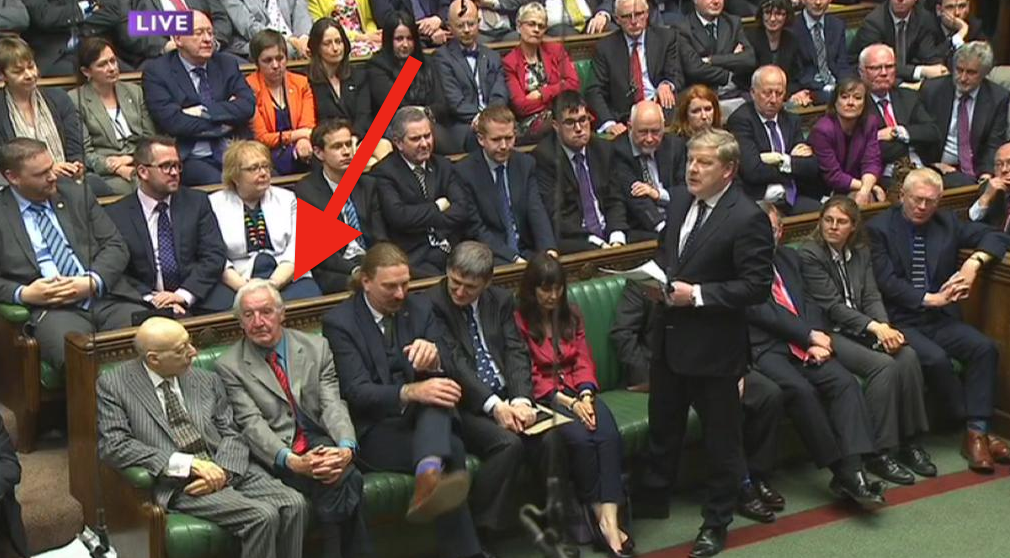 Labour MP Kevan Jones told the Huffington Post he took the seats back from the SNP during a routine evacuation for an inspection by police sniffer dogs. After a small disagreement when the SNP MPs returned, Dennis Skinner was allowed back into his seat. "[SNP MP] Pete Wishart was furious," Jones is reported to have said.
But Skinner still had to squeeze in next to the SNP's Chris Law, or "a large man with a pony tail" as Conservative MP Michael Fabricant called him.
McDonald believes the disagreement is just one example of how Labour are unhappy about the SNP's new influence in parliament.
"They're certainly less comfortable with us than they are with the Conservatives, and they'd certainly rather we weren't here," he said. "When Harriet Harman came in today she looked around at all of us and said 'Oh my goodness!'."
Since their their arrival last week, SNP MPs have also shaken up parliament by "warmly applauding" an announcement that clapping in parliament is frowned upon, taking selfies in the Commons without permission, and in one case leaning against the prime minister's dispatch box.
But McDonald says the party is more focused on getting down to official parliamentary business and "going toe-to-toe with the Tories and showing up Labour".
He said: "The schoolboy nonsense from today is so juvenile, it was just an attempt to try and stop up having any kind of collective presence in the chamber. It's going to be a long five years if these are the games the opposition wants to play."
Looks like there are no comments yet.
Be the first to comment!