David Blevins, Sky News' Ireland correspondent, noticed that Northern Irish first minister Arlene Foster, Scottish first minister Nicola Sturgeon, and UTV journalist Tracey Magee had similar suits.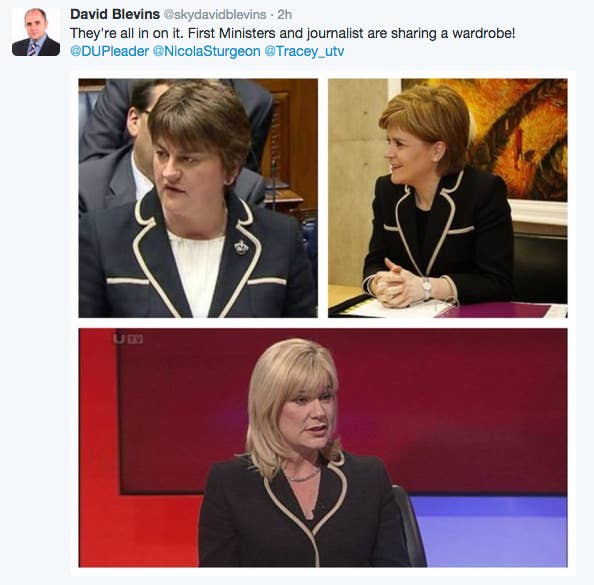 Just four minutes later, Sturgeon fired back at Blevins with this absolute belter of a tweet using his own profile picture.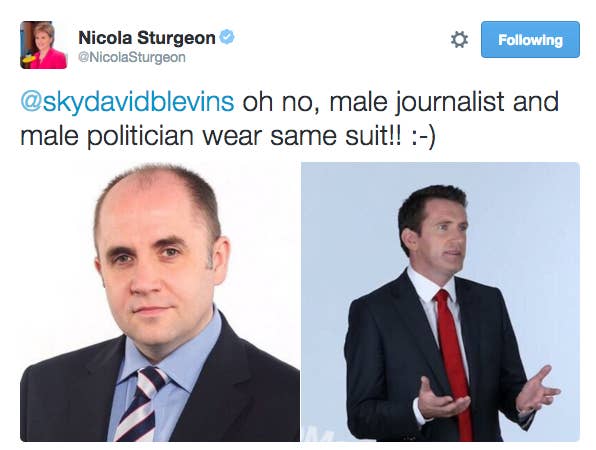 Burned.
The other man in Sturgeon's first tweet, Ireland's equality minister, Aodhán Ó Ríordáin, seemed surprised by his inclusion.
But Sturgeon reassured him his suit is lovely.
And Blevins has regretted causing an "international incident".
Oops. Something went wrong. Please try again later
Looks like we are having a problem on the server.