The SNP manifesto launch is taking place in this incredible venue, which looks like a hollowed-out volcano lair from a Bond film.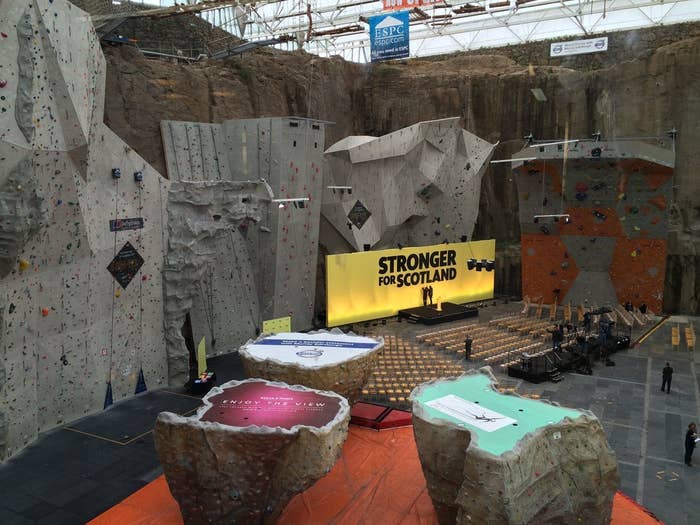 The venue – actually Scotland's International Climbing Centre – is just outside of Edinburgh.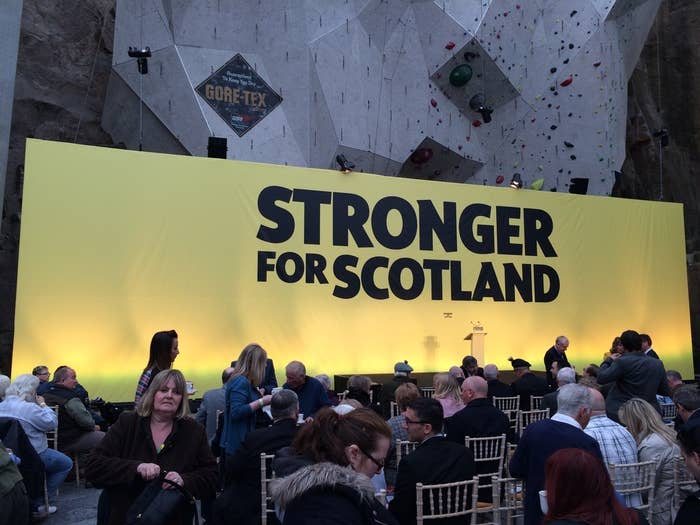 It's full of terrifying-looking climbing walls like this, which we hope to see Nicola Sturgeon abseil down when the event begins.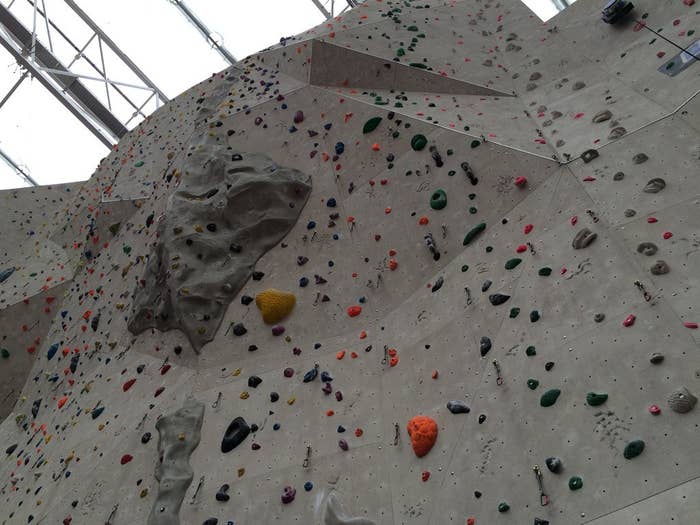 BuzzFeed News has asked the SNP if we can have a go on a wall. This one is probably more our level.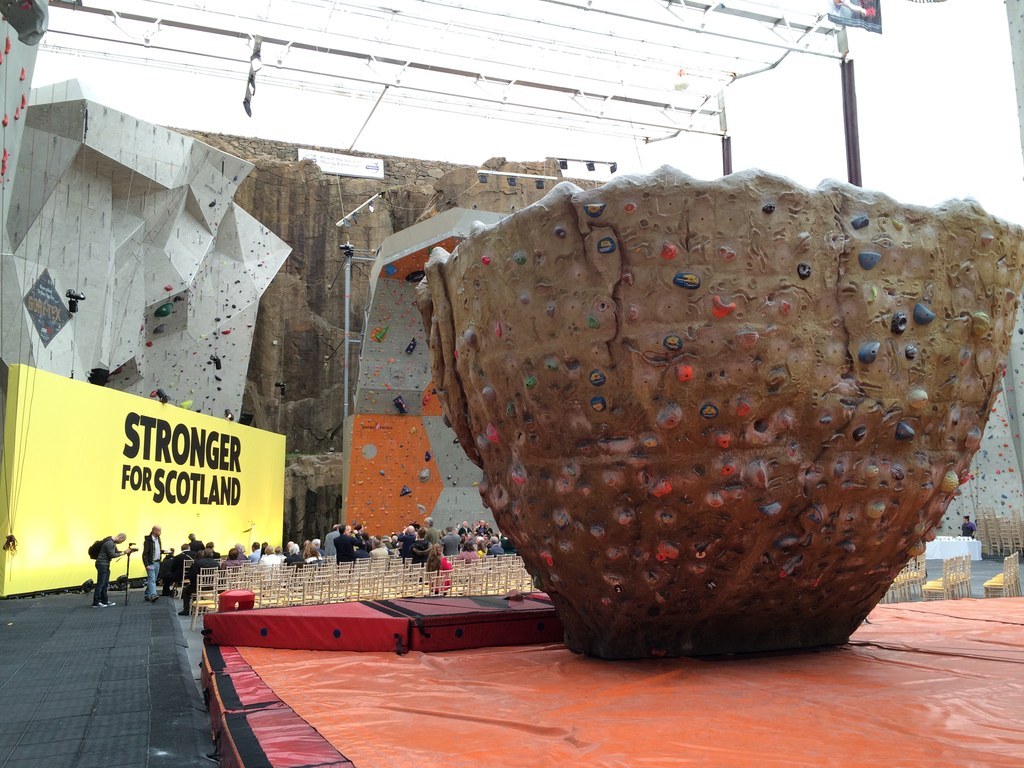 Anyway, the actual manifesto launch is about to begin. Expect jokes about the SNP's climb in the polls.