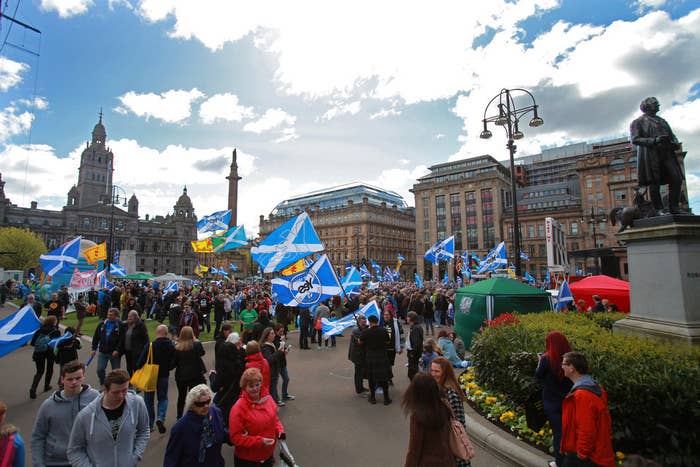 People who joined the SNP after September's independence referendum are quitting the party over concerns it isn't pro-independence enough, and some predict the party will split if a second referendum isn't included in the SNP manifesto for next year's Scottish election.
Around 80,000 people joined the SNP after the referendum to ensure independence remained on the agenda, but a number of members are growing impatient with Nicola Sturgeon's measured approach to independence and the party's recent focus on Westminster politics since it won 56 MPs in the general election.
Sianna MacDonald from Sutherland, who said she has voted SNP all of her life, gave up her membership earlier this month due to a "lack of dialogue" from Sturgeon about independence, who, during the general election campaign, said the election was "not about independence".
"The SNP did a good job of encouraging Scots to become involved in politics last year," said MacDonald. "But now they expect us to stay out of the way so they can work. However, lack of progress towards [independence] doesn't show up as good work."
"I realise [Sturgeon] needs to not give out every little detail about her plans, but lots of folk are wanting reassurance, some kind of hope at least. So far there is nothing. We hear it'll happen 'when the Scottish people want it' but there's no firm way of achieving that. Beyond that, the silence is deafening."
Iain Tough from Dunbartonshire, who said he has voted SNP for decades, believes the party risks splitting the Yes movement if it continues to focus on issues other than independence.
"As a political party [the SNP] is just not very good, and as a governing party they're really not very good," said Tough. "The one reason we've supported them for so long is because of independence. They were never founded to be a government, they were a political party to gain Scottish independence, and I was astounded when Sturgeon said the general election was not about independence."
"What we have now is a political party who have seen a little chance for petty political power and they're grasping it with both hands, and they're moving further and further away from independence."
Delia Forrest said she has decided not to renew her membership after several years as a member after the SNP decided to break from convention and vote on the English-only issue of fox-hunting earlier this month.
"I feel the SNP is not independence-focussed and thats what they purport to stand for," said Forrest. "They've have become a mainstream UK party even apparently recruiting English memberships, they have many career politicians playing a game of one-upmanship with David Cameron and neglecting independence."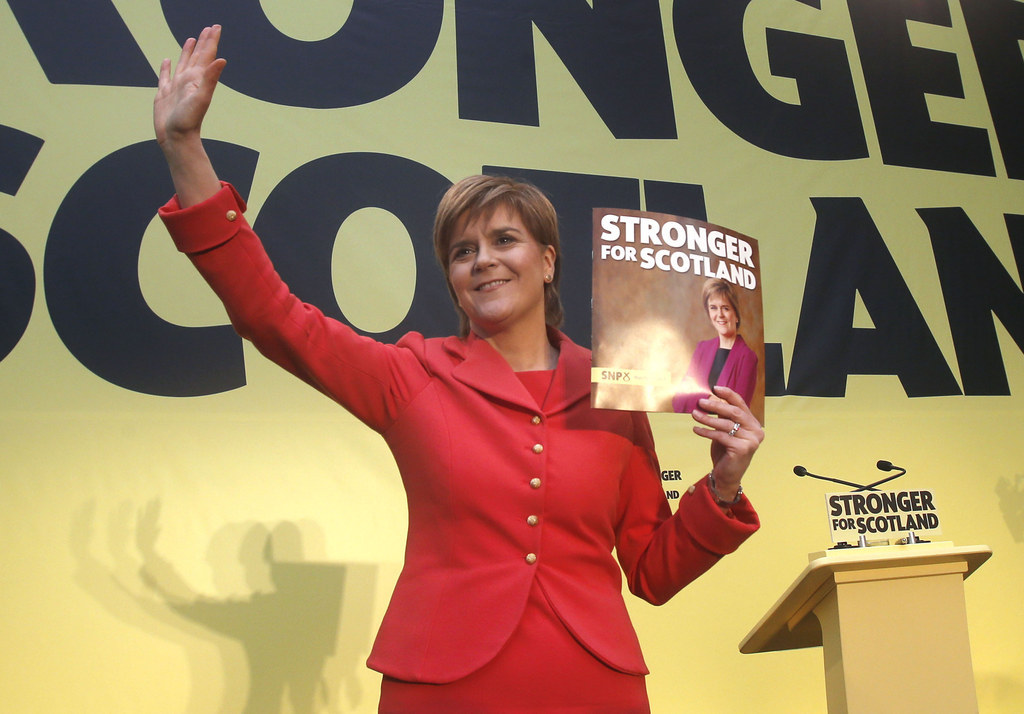 The SNP will unveil its manifesto for next year's Scottish election at its conference in October. It's unclear whether or not another referendum will be included, with Sturgeon saying on Friday morning that another independence will only happen "if and when the Scottish people decide and not a moment before".
"No politician can impose a referendum on Scotland, no matter how much some of us would like Scotland to be independent," said Sturgeon. "And it's worth pointing out that the reverse is also true. If the Scottish people do vote in future to have another referendum, no politician has the right to stand in their way."
However, Tough predicts that, if there is no manifesto pledge for a move towards independence, thousands of party members who joined after last year's referendum will turn their backs on the party.
"Sturgeon is very, very seriously running the risk of splitting the independence movement, and potentially splitting the SNP," he said. "They're keeping us in the dark and feeding us rubbish. More and more of people I know are saying if we don't start hearing about independence soon, a concrete plan, thousands will leave and they'll never come back."