6 Senior Tories Who Backed Up Zac Goldsmith's "Dog Whistle" Campaign
Attempts by Goldsmith's campaign to link new London mayor Sadiq Khan to extremists were also voiced by the prime minister, the chancellor, and Khan's predecessor in City Hall.
The new mayor of London, Sadiq Khan, has again spoken out against the "nasty and divisive" campaign waged against him by Zac Goldsmith over the past weeks.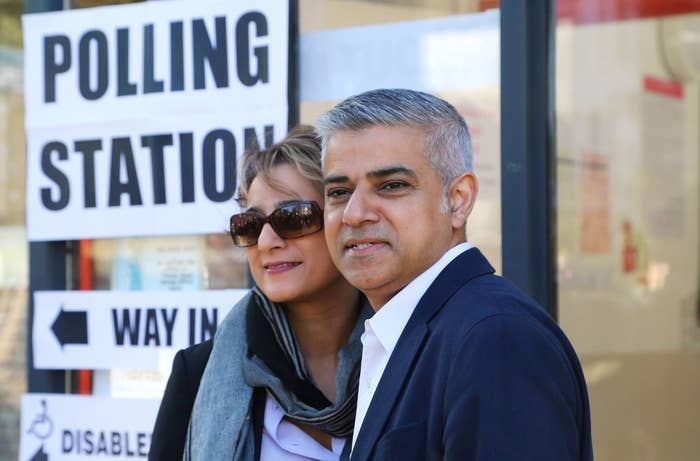 Speaking on the BBC's Andrew Marr Show on Sunday morning, he said: "I was disappointed that the Conservative party chose to have a campaign that was nasty, that was negative, and that was divisive."
Goldsmith's campaign has been roundly criticised for attempting to link Khan to Islamist extremists. Even figures from inside the Tory party have condemned it, with Baroness Warsi calling it "an appalling dog whistle campaign".
However, some senior Tories are yet to distance themselves from the campaign, and David Cameron is yet to publicly congratulate the new mayor. On Sunday morning, a spokesperson for 10 Downing Street couldn't say whether Cameron intends to congratulate Khan.
Here are six senior Conservatives who supported the failed Goldsmith campaign.
1.
David Cameron, who claimed that Khan had shared a platform with an extremist nine times.
David Cameron was accused of racism from Labour MPs after he raised questions about Khan sharing a platform with an alleged Muslim extremist on nine separate occasions.
"I have to say I am concerned about Labour's candidate for mayor of London who has appeared again, and again, and again ... the leader of the Labour party is saying it's disgraceful, let me tell him, Suliman Ghani, the honourable member for Tooting has appeared on a platform with him nine times," said Cameron.
"This man supports IS."
Cries of "racist" from Labour MPs greeted Cameron's statement, to which he said that they simply "don't want to hear the truth", adding: "Anyone can make a mistake about who they appear on a platform with. We're not always responsible for what our political opponents say.
"But if you do it time after time after time, it's right to question your judgment."
2.
George Osborne, who said the Goldsmith campaign was just part of the "rough and tumble" of politics.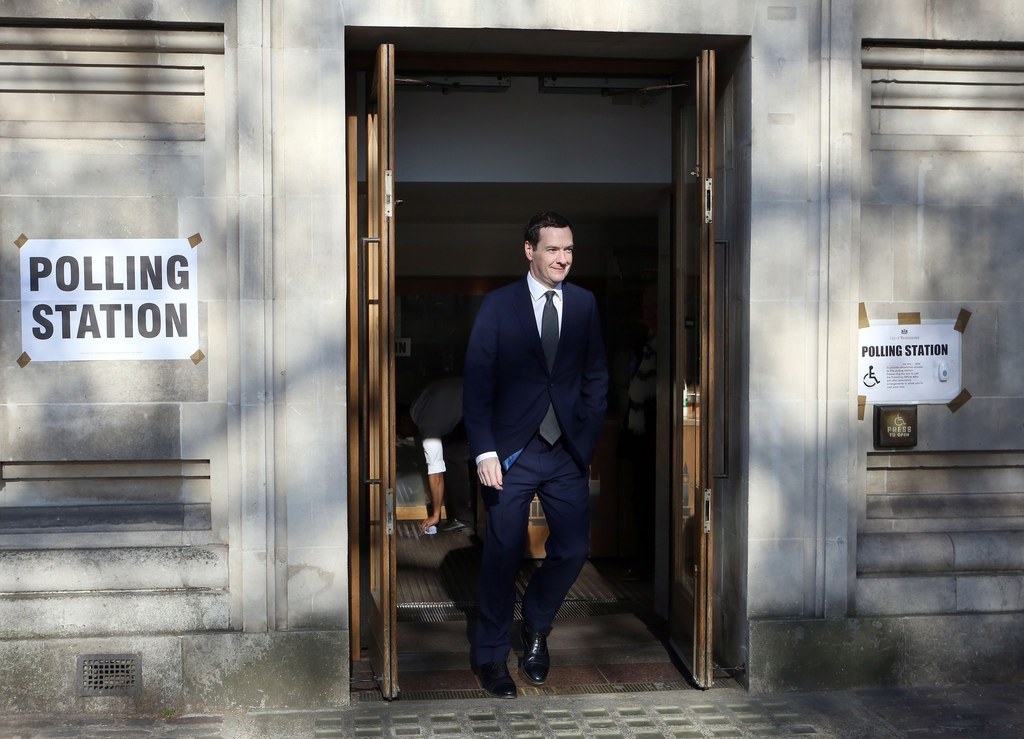 Speaking on the new Peston on Sunday show on ITV on Sunday morning, Osborne rejected that there was "implicit racism" in Goldsmith's campaign, saying it was all just a part of the "rough and tumble" of politics.
"Look, you know, politics is a robust thing in a democracy, and elections, there's a lot of rough and tumble ... and you are asked, you know, 'Who are you? Who do you associate with? What are your ideas?', and clearly Sadiq Khan did answer those questions to the satisfaction of London voters."
Host Robert Peston repeated Warsi's claim that Goldsmith was guilty of "dog whistle" politics, to which the chancellor replied: "Well, I don't accept that at all. All the questions are questions we're asking of Jeremy Corbyn. You know, who do you associate with? Where do you come from? What are your thoughts and your ideas? And these are perfectly legitimate questions to ask."
He added: "Of course [Goldsmith] has got a future. He's a brilliant member of parliament for Richmond and ... he's got, you know, incredibly important ideas about the environment. He's independent-minded, you know, he's going to be on the Tory benches making his views pretty clear."
3.
The culture secretary, John Whittingdale, who branded Khan as "dangerous".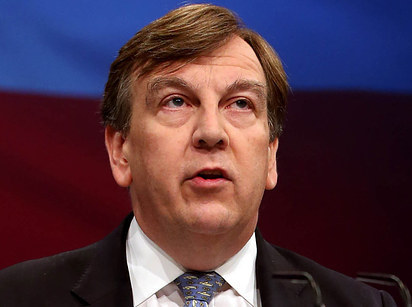 Whittingdale told the Cambridge University Conservative Society that he feared Khan was "quite dangerous" and had "some extremely worrying associations".
"Sadiq Khan is quite dangerous and Zac is right to draw attention to the fact that he has had some extremely worrying associations in the past," said Whittingdale. "He has shared platforms with people who are extremist. I think that is a legitimate thing to point out, particularly at a time when obviously the threat of extremism is one of the biggest that we face.
He added: "I don't see that it should do anything to damage the diversity of London and the fact that it is made up of many, many cultures. But, you know, London elections are quite tough and in my view it's a legitimate issue to raise, and the prime minister raised it in the house of commons."
4.
Michael Fallon, the defence secretary, who dismissed Khan as "a Labour lackey who speaks alongside extremists".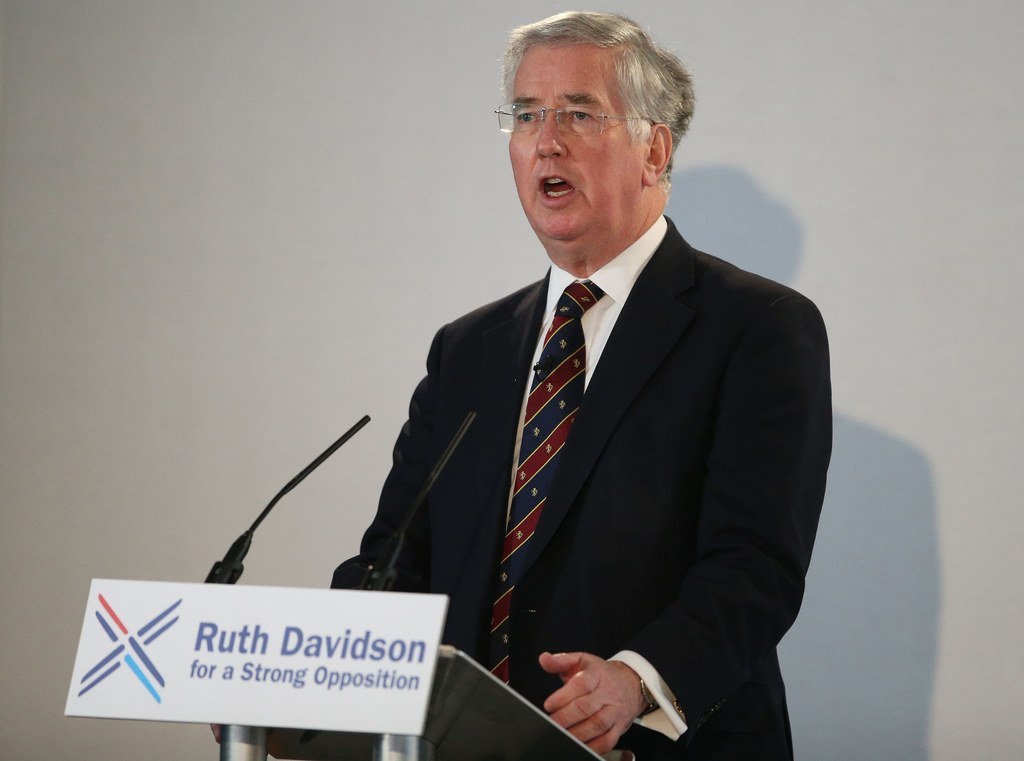 The defence secretary launched a strong attack on Khan and insinuated that if Khan became mayor, a Paris-style terrorist attack in London would be more likely.
"My priority as defence secretary is to give our armed forces what they need to protect our people and our territory, here at home and overseas, now and into the future," said Fallon. "With the Home Office and the police, we have plans in place to deploy up to 10,000 troops in the event of Paris-style terrorist attacks.
"The mayor has an important role to play in protecting London, supporting the police, and reassuring the public. That is why we need a candidate who can unite our city, not a Labour lackey who speaks alongside extremists, proving himself unfit to perform that role.
"A man who has said Britain's foreign policy is to blame for the terrorist threat."
5.
Home secretary Theresa May, who said she was "worried" about Khan's connections to an "extremist imam".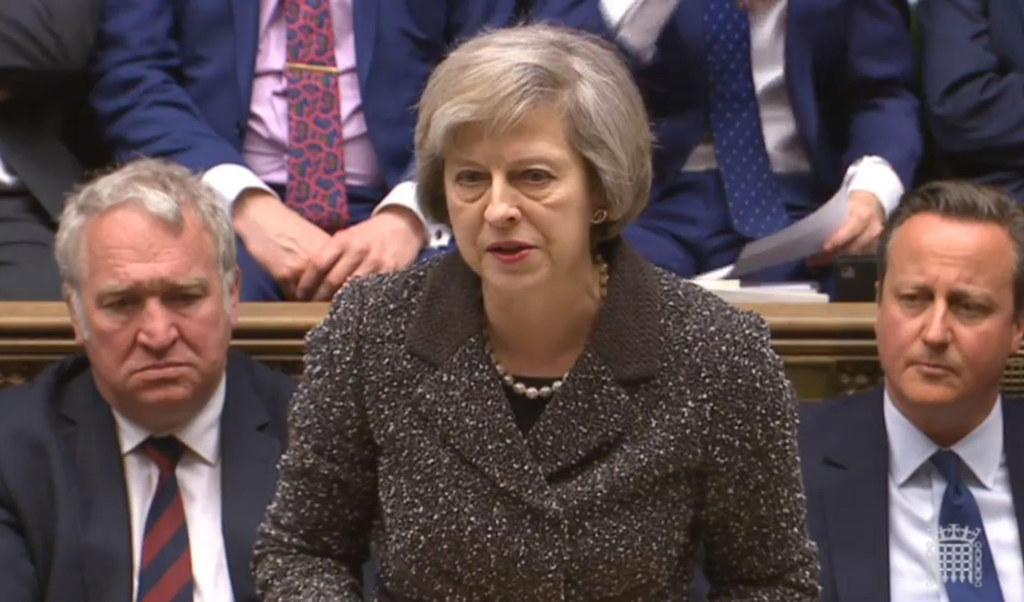 May raised questions over Khan's association with an alleged "extremist imam", saying: "I worry when I see Sadiq Khan in contortions over whether Babar Ahmad – a man subsequently convicted of conspiracy and providing material to support terrorism – was a friend of his or not," said May.
"When I see that he has shared a platform with a group backed by an extremist imam; when I see that he defended someone threatening 'fire throughout the world' as simply using 'flowery' language."
She added: "This is not the judgment London needs in a mayor at a time when we face a significant threat from terrorism."
It was later revealed that Goldsmith had lobbied ministers on behalf of people campaigning to prevent Ahmad's extradition.
6.
Boris Johnson, who said Khan was "pandering to extremists".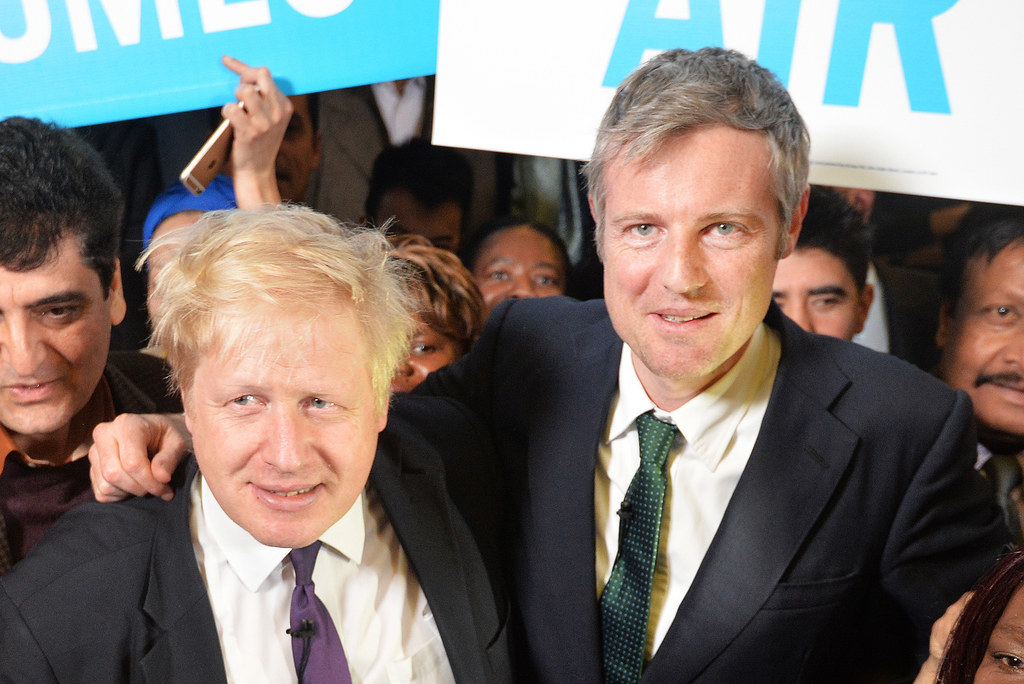 The outgoing mayor of London campaigned alongside Goldsmith, and, at the Conservative party spring conference last month, said: "Sadiq Khan has shared platforms – to put it at its mildest – with some pretty dodgy people with some pretty repellent views."
He later wrote in The Telegraph: "In Islam and the Labour party there is a struggle going on, and in both cases Khan – whatever his real views – is pandering to the extremists. I don't want him running our capital."