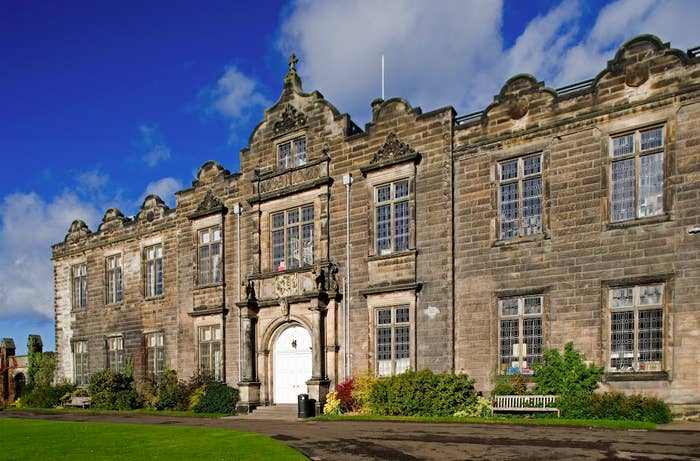 Students in Scotland are being saddled with record high levels of debt while the number of non-repayable grants being awarded to the country's poorest students continues to fall.

The latest figures on student support for 2014-15 show that, on average, a student in Scotland will take on a loan of £5,300 per year, which is a 5% increase on last year's figures.
At the same time, the amount paid out in non-repayable bursaries, awarded to students from the least well-off backgrounds, has fallen from £65 million last year to £63.5 million this year.
Scottish Labour said the figures prove the SNP-led government is failing to live up to repeated promises to encourage more of Scotland's poorest students into the country's top universities.
"Since the SNP took office in 2007 the budget for bursaries and grants has been slashed by £40 million and student debt has soared," said the party's opportunities spokesman Iain Gray MSP.
"Fewer students are getting bursaries, and those who do are getting less support. Thousands of young people from poorer families who have the grades to access the best courses can only get the extra support they need by borrowing more.
"That simply isn't good enough, especially from a government who were elected on a promise to write off student debt."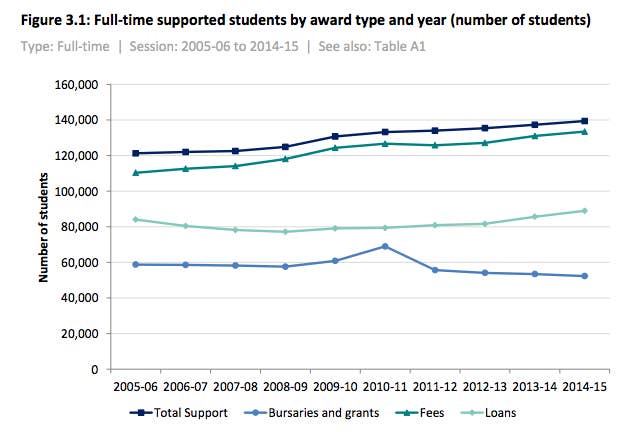 The president of the National Union of Students Scotland said that, while it was encouraging that levels of support for Scottish students were rising, more work needs to be done to ensure Scotland's poorest students are provided with grants rather than being landed with debt which will take years to pay off.
"NUS Scotland and students have worked incredibly hard to see increased student support, particularly for the poorest students in Scotland," said Vonnie Sandlan. "Clearly we would have preferred increases to come through grants, rather than loans, but worst of all would have been to see no increases at all.
"However, as these figures back up, we need to start looking at how we can get increased grants for the poorest students particularly."
The Scottish government defended its record, however, saying that, despite the fall in bursaries being awarded, Scottish students can still expect to build up less debt than a student in England over the course of their studies.
"When developing the new student support package introduced in 2013/14, we worked with NUS Scotland and others to put more money in students' pockets and our minimum income guarantee of £7,625 for students from the poorest backgrounds living at home is the highest in the UK," said a Scottish government spokesperson.
"Latest Student Loan Company figures published in June 2015 also show that average student loan debt in Scotland is the lowest in the UK, with Scots-domiciled students not having to pay fees of up to £27,000 charged for tuition elsewhere in the UK."