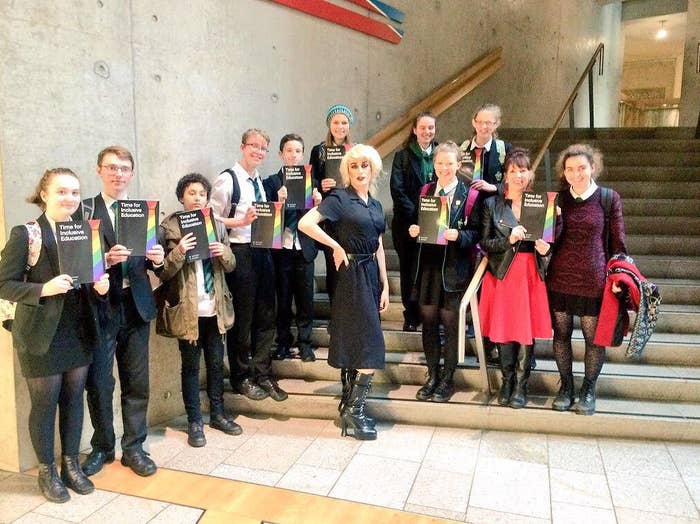 Campaigners have slammed the "shocking" decision by the Scottish parliament to reject a call for compulsory LGBTI+ education in schools.
On Tuesday morning, a petition put forward by the TIE campaign – "Time For Inclusive Education" – asked the parliament's public petitions committee to "urge the Scottish government to make the teaching of LGBTI+ issues and topics statutory".
But the group of MSPs, made up of representatives from each of Scotland's three main parties, unanimously agreed to reject the petition, saying it was unable to ask the government to "force" local authorities to teach LGTBI+ issues in schools.
The co-founder of the TIE campaign, Jordan Daly, said: "Absolutely the wrong decision has been made here. How many more children are going to have to attempt suicide or take a razor to their flesh before we get somewhere?
"The government's current strategy to address this is not working. To close our case on technicality is shocking: there was no further consideration of any of the strategies or solutions that we handed to the committee
"With the lack of governmental commitment to tackle these issues, it is setting us on a trajectory whereby they will still be here in ten years time."
The founders of the TIE campaign gave evidence to the committee last October, after which the Scottish government said it would consider improving teacher training to deal with LGBT-related bullying.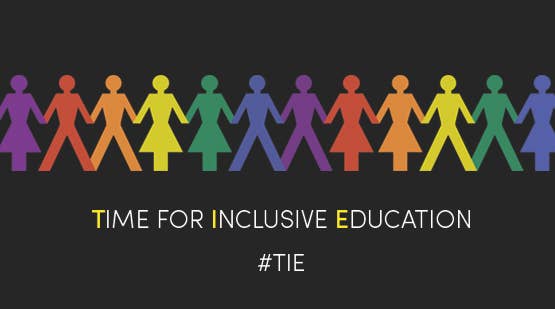 However, Labour MSP and the convener of the public petitions committee, Michael McMahon, said the campaign's latest petition has failed because the committee had found "little support" for making LGBTI+ education compulsory.
"We were appalled to hear from TIE about the bullying and social isolation experienced by many LGBTI+ young people in Scotland and that is why the committee unanimously expressed its sympathy for the petition when it was presented," said McMahon.
"However, we also recognised that the petition called for LGBTI+ issues to become a statutory part of the national curriculum and that historically Scotland's education system is not prescriptive in that way.
"We asked the Scottish government, local authorities and a range of organisations, including the EIS and COSLA for their response and while there was support to strengthen the capacity of schools to ensure the environment is supportive of LGBTI+ young people, there was little support to make teaching of LGBTI+ issues a statutory requirement in Scotland."
TIE has vowed to continue its campaign to achieve LGBTI+ education in all schools, with co-founder Liam Stevenson describing the rejection of the petition "a setback, nothing more".