Scottish Labour Was Overwhelmed By History, Says Jim Murphy
The Scottish Labour leader said circumstance conspired against his party, but he will not resign.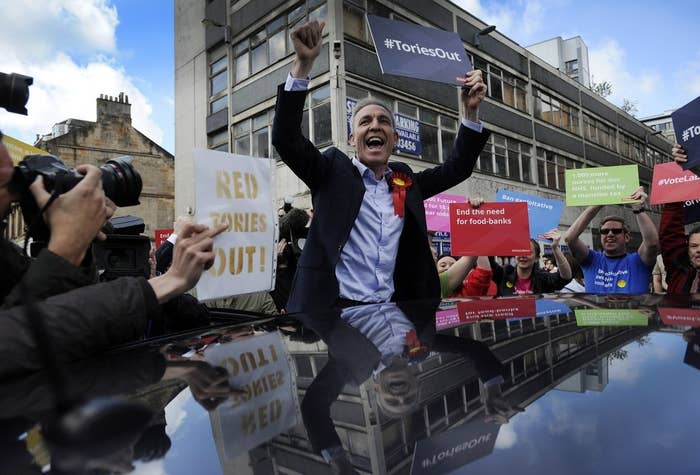 Scottish Labour was "overwhelmed by history and circumstance" as it lost all but one of its 40 seats in the UK election, Jim Murphy has said.
Murphy, the leader of Scottish Labour, who lost his own seat to the SNP on Friday morning, said his party was hit by the hangover from last year's independence referendum as the SNP pulled off an extraordinary victory in Scotland.
Nicola Sturgeon's SNP increased its MPs from six to 56 – leaving only three non-SNP MPs in Scotland.
"We have been overwhelmed by history and circumstance," Murphy said, hours after his defeat in East Renfrewshire.
"Firstly, the simple matter of a Yes vote finding a home in one party, versus a No vote spread across three political parties – it is clear it will be some time before the divisions of the referendum fade into distinction between traditional left- and right-wing politics in Scotland."
He said Labour had been "hit by two nationalisms", in an "artificial contest" between the SNP's Scottish nationalism and the Conservatives' English nationalism, and that he "didn't have the time and space" to turn around the SNP surge.
However, he will carry on as Scottish Labour leader for the Scottish election in 2016, and said that "people need Labour now".
"Last night was gloomy for Labour," he said. "This morning as the sun rose, we were hurting. But on a morning, just like this, before too long, we will bounce back and we will again be the change that working people in Scotland and across the UK need."