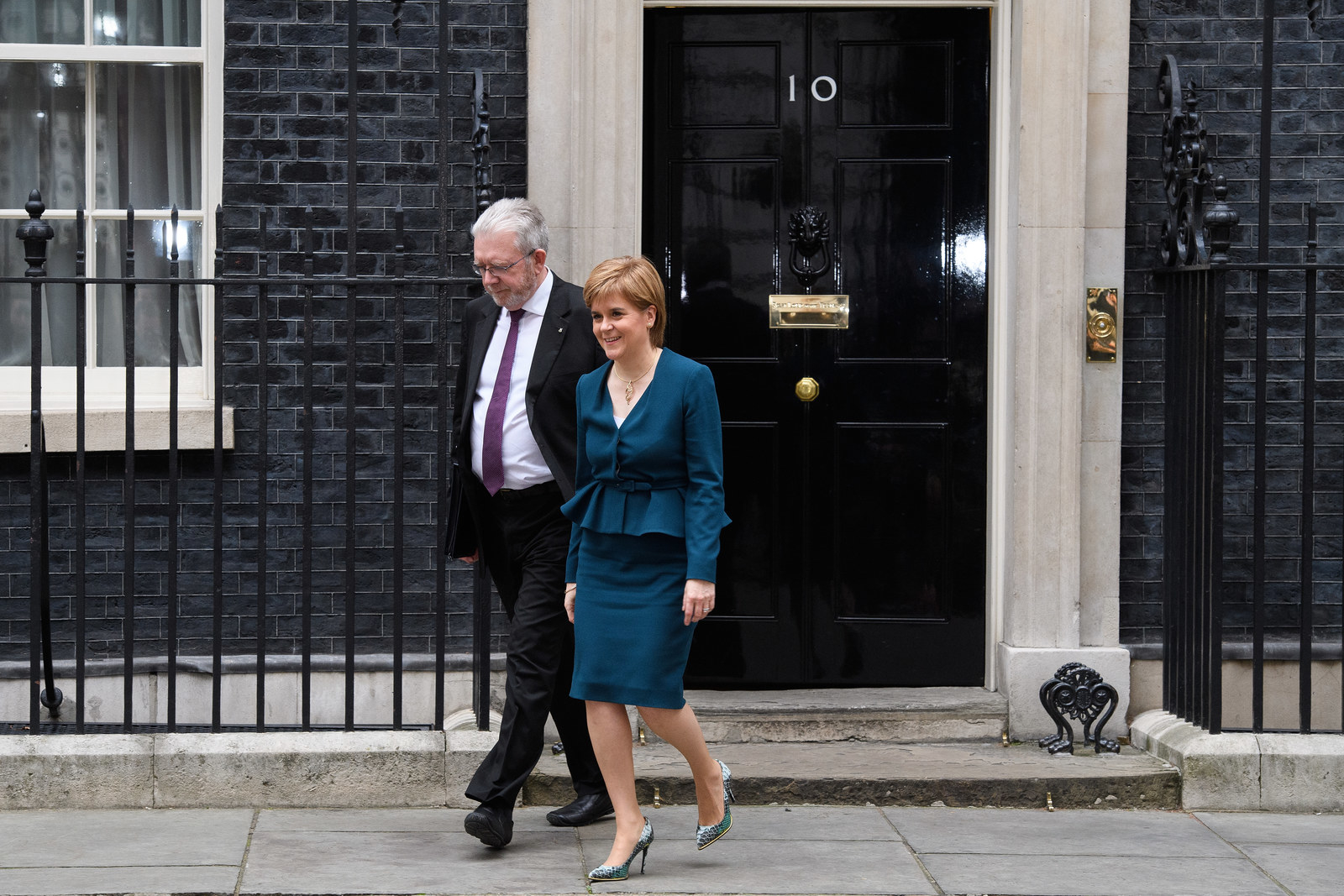 The Scottish and Welsh governments have been granted permission to join the legal case to prevent the UK government from leaving the European Union without the consent of the Westminster parliament.
The high court of England and Wales ruled earlier this month that Theresa May's government was unable to trigger Article 50 – which would begin the formal process of leaving the EU – without putting it to MPs for a vote.
The UK government appealed the decision, meaning it will be reviewed in the supreme court on 5 December, and it was confirmed on Friday that the Scottish and Welsh governments will be allowed to intervene in the case.
The supreme court said Scotland's most senior lawyer, the lord advocate, will join the case to clarify the "relevance of Scots law", alongside his Welsh counterpart, known as the counsel secretary.
The appeal is expected to last four days, with a decision due in the new year.
The Scottish government's Brexit minister, Michael Russell MSP, welcomed the supreme court's ruling and stressed that Scotland's strong vote to remain in the EU in June's referendum cannot be "brushed aside".
"We welcome the decision of the supreme court to allow the Scottish government to intervene in the case, however we continue to call on the UK Government to drop the appeal and to accept that parliament has the right to determine the triggering of Article 50," said Russell.
"We recognise the decision of people in England and Wales to support Brexit, but the views of people in Scotland cannot simply be brushed aside. The lord advocate will be making the case on behalf of the Scottish government and he will set out his arguments to the court."
Scottish first minister Nicola Sturgeon previously said she'll instruct the lord advocate to strengthen the case that the prime minister has to consult parliament before triggering Article 50, and argue that Scottish parliament should also be consulted.

"It simply cannot be right that those rights can be removed by the UK government on the say-so of a prime minister without parliamentary debate, scrutiny, or consent," said Sturgeon earlier this month.
"So legislation should be required at Westminster and the consent of the Scottish parliament should be sought before Article 50 is triggered."
However, Scots lawyers have previously told BuzzFeed News there is nothing in law that would require May to seek the Scottish parliament's consent before she starts the process of exiting the EU.