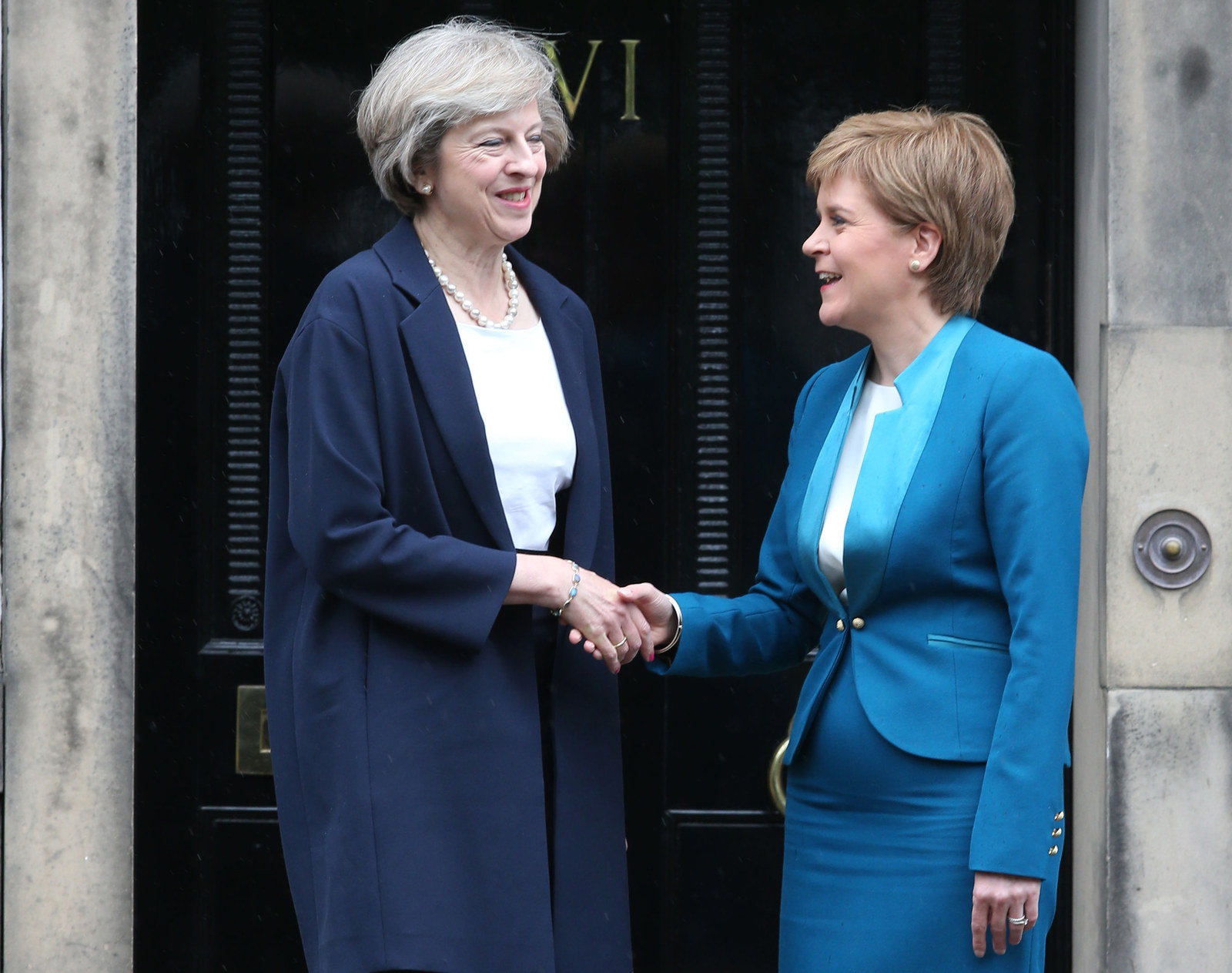 Theresa May has dealt a blow to Nicola Sturgeon's post-Brexit plans by saying it's "impracticable" that Scotland could remain inside both the European Union and the United Kingdom.
During her debut Prime Minister's Questions, May was asked by the SNP's Westminster leader, Angus Robertson, if, given that Scotland voted overwhelmingly to remain inside the EU last month, she would ensure that decision was respected.
May, whose first visit as prime minister was to Edinburgh to meet Scotland's first minister last Friday, said the union between England and Scotland was "very important" to her and that she had discussed Scotland's relationship with the EU with Sturgeon.
"I was also clear with the first minister that I think that there are some ideas being put forward that are impracticable," said the prime minister, "but I am willing to listen to the options that are brought forward, and we will be engaging fully with all the devolved administrations."

Sturgeon has previously raised the prospect of Scotland staying inside both the EU and the UK as one of a number of options open to the country if it is to maintain its membership of the EU, which also include holding another referendum on Scottish independence.
Following on from Prime Minister's Questions, a spokesperson for May was asked what was meant by some of Sturgeon's ideas being "impracticable". They replied that it was "very clear" Scotland could not remain a member of the EU and the UK, because "Brexit means Brexit".
"The PM went to Scotland to engage with the Scottish first minister to make clear that we will be talking with the Scottish government as part of these negotiations," said the spokesperson. "We want to listen to their views but we're also very clear that we will be leaving the EU, we will be delivering on that."
Asked if it was possible for "Remain to mean Remain" in Scotland, the spokesperson replied: "I think the decision of the British people to leave the EU ... Brexit means Brexit is our position."

Following their meeting last week, Sturgeon said she was "very pleased" that May said she was "absolutely willing to consider any options that the Scottish government now bring forward to secure Scotland's relationship with the European Union".