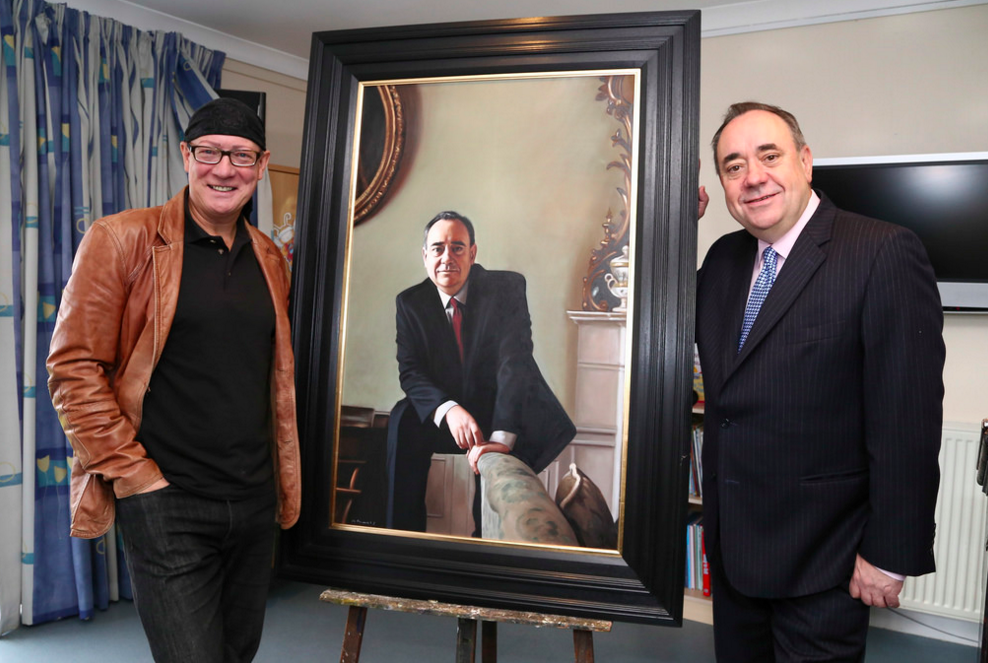 Alex Salmond, the SNP's foreign affairs spokesperson, has denied that he missed David Cameron making the case for airstrikes in Syria on Thursday so he could be in Edinburgh to unveil a portrait of himself.
Salmond is due to unveil the portrait, which features him posing in the first minister's official residence of Bute House, at the National Portrait Gallery in Edinburgh on Thursday afternoon.
There was speculation that the former first minister had missed the critical Commons statement specifically in order to unveil the portrait, but Salmond, who is still an MSP as well as an MP, told BuzzFeed News he was attending first minister's questions in the Scottish parliament.
He added that, as a privy councillor, he was told about the contents of Cameron's statement on Wednesday night.
"I got a briefing last night – Mi5 was there, Mi6 was there, nothing in the statement was a surprise to me," Salmond told BuzzFeed News. "When it comes the debate and the vote I'll be there."
The portrait in question is part of artist Gerard Burns' "14 for 14" collection, which comprised of 14 works produced to celebrate the Commonwealth Games in Glasgow last year.
On his website, Burns wrote that Salmond was a "generous, charming, and respectful" model, and that he was "incredibly impressed" by the former first minister.
"It's difficult I suppose not to be impressed by him in his role as the first minister and as a politician, but the truth is I have also been incredibly impressed with Alex Salmond – the man, and that is what I have tried to capture here in this painting," wrote Burns.
The painting was bought by supporters of Salmond in an auction, and the money raised was donated to the charity Clic Sargent. The artwork was then donated to the Scottish National Portrait Gallery, where it will be on show after Salmond's unveiling.
UPDATE: The portrait has been unveiled by the former first minister.
Like BuzzFeed UK Politics on Facebook