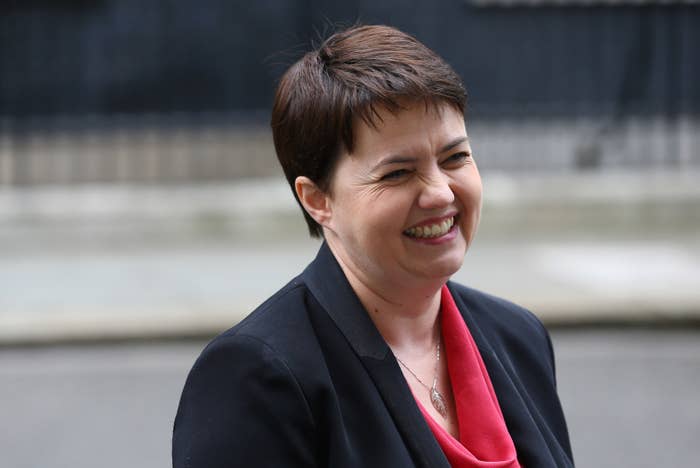 Ruth Davidson has accused Nicola Sturgeon of misrepresenting thousands of pro-EU Scots by using Scotland's Remain vote to push for another referendum on independence.
The Scottish Conservative leader, who argued for a Remain vote in June, said Sturgeon's government must now focus on overcoming the challenges thrown up by Brexit and warned that any negative effects of leaving the EU would be four times worse if Scotland also left the UK.
Speaking in Edinburgh two weeks before the Scottish parliament reconvenes after its summer break, Davidson condemned the first minister's "cynical posturing" since 24 June, when Sturgeon announced legislation to ensure her government had the power to call another independence referendum.
Davidson said Sturgeon was attempting to "twist the disappointment" felt in Scotland by the Leave vote into "support for separation", and urged her to put the issue of another independence referendum to bed for "a lifetime".
"I for one did not vote Remain to see my vote co-opted into a fresh SNP independence drive," said the Scottish Tory leader. "I did not vote remain to see the SNP use my vote to nurture yet more grievance. I did not vote remain to see Nicola Sturgeon take Scotland backwards, and nor did thousands of Scots either.
"I say on their behalf, it's time to take a more positive step and turn our full attention and energies to where they should always belong – in looking to the future."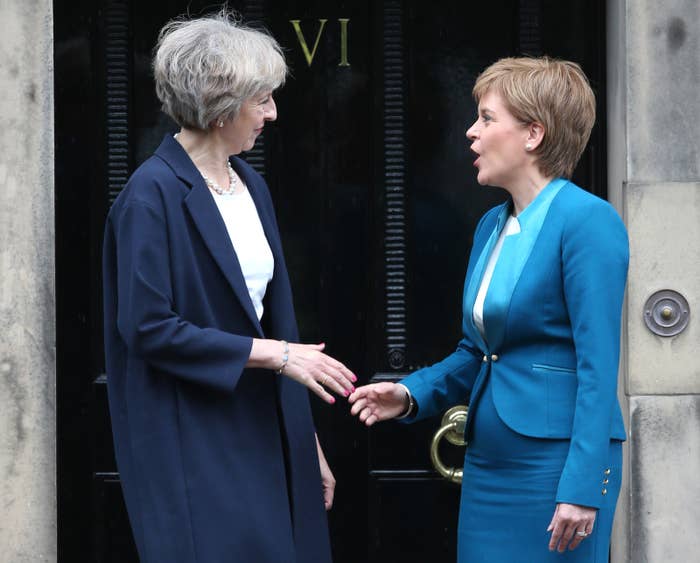 Davidson said the first minister was ignoring the wishes of thousands of Scots in order to "appease the party rank and file", and said the SNP's reaction to Brexit gives them an opportunity to show they are a "grown-up government, and not simply narrow nationalists".
Asked by BuzzFeed News whether David had Cameron imperiled the union and made a mistake in calling for the EU referendum, Davidson said there was a "clear will" for the vote across the country, and that she will not argue for a re-run of the vote just because she doesn't like the result.
She added that it was "rich" for Sturgeon to talk about the costs of exiting the EU, which the first minister is expected to do later this afternoon, because, she said, analysis shows that the impact of Brexit would be four times worse if Scotland became independent.
Davidson said: "It is a little bit rich for the first minister to talk about – I was expecting the squirrel to be packaging on Tesco foods today, but it was transition costs – to talk about [EU costs] when, even by their own figures, anything she highlights today will be times fourfold or more by keeping another independence referendum on the table or withdrawing Scotland from the United Kingdom."

Davidson concluded that "Scotland has had enough of referenda for one lifetime".