Anti-EU Campaign Boosted In Scotland As New Tory MSPs Give Their Backing
Before the Holyrood election only one Tory MSP was backing Leave in the EU referendum, but the party's success means as many as eight could now be on board.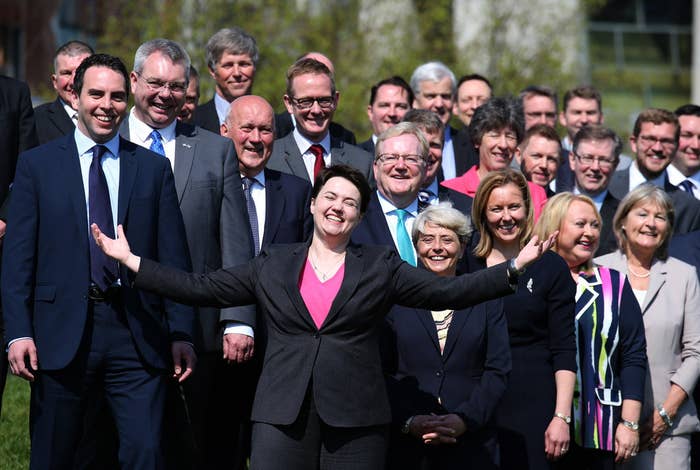 As many as eight Scottish Conservative MSPs could back Leave in the EU referendum, up from just one MSP who did so in the Holyrood parliament before the election.
BuzzFeed News has spoken to four MSPs who will definitely be voting Leave on 23 June, alongside two who are leaning towards it and a further two who have been named by colleagues as backing Leave but have not yet confirmed their position.
The doubling in number of Scottish Conservative representatives in Holyrood after the election this month – which also saw the party become Scotland's second-biggest ahead of Labour – came as a timely boost to a lacklustre Leave campaign in Scotland.
Compared with the rest of the UK, relatively few public figures north of the border have backed Leave and, according to opinion polls, Scottish people are much more likely to vote Remain and could even swing the UK-wide result that way.
The four Conservative MSPs who have made up their minds to vote Leave are Alexander Stewart, Ross Thomson, Graham Simpson, and Margaret Mitchell. Before last Thursday's election, Mitchell was the sole MSP publicly backing Leave.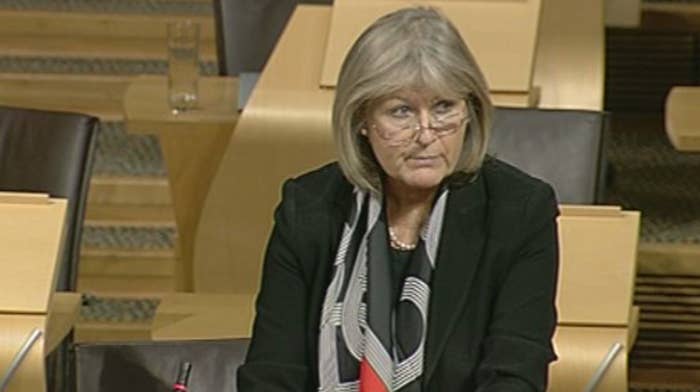 "I think there will be others," said Mitchell, who represents Central Scotland. "Already some of my new colleagues have declared and, in fact, I think there will be more across the parties – colleagues from all parties have been telling me they're not entirely sure about this."
Of the new Tory members, Thomson, who represents North East Scotland, is particularly enthusiastic about the Leave campaign and told BuzzFeed News he's "working his way around" his colleagues to try to win them over before the vote next month.
"I have a lot of undecided colleagues and a lot of them say they're leaning towards Leave but want more information," said Thomson. "In fact I think many people in this parliament are erring towards the Leave side but haven't spoken about it in public.
"It's almost like something we came across in the independence referendum, and you can't compare the two too much as the independence referendum was very emotional, but people tend to be quite reluctant to say if they're voting Leave, like they were if they were voting No in 2014."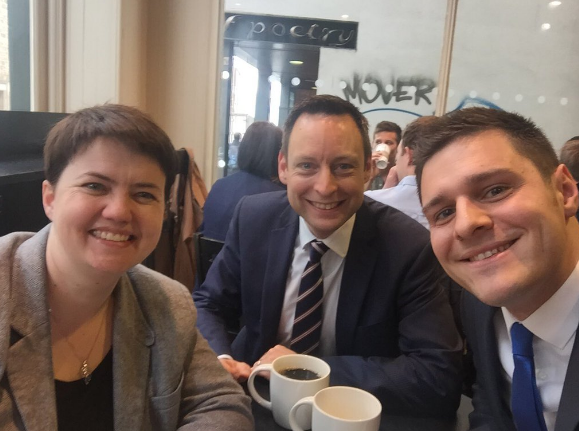 The chair of the Scottish Vote Leave campaign, former Labour MP Tom Harris, met with some new MSPs last week in hope of recruiting them to take part in his campaign as it gathers steam.
The pro-Leave MSPs agree that the Scottish argument to leave the EU is distinct from the arguments being heard in the rest of the UK, particularly when it comes to issues such as increasing the powers devolved to the Scottish parliament and taking back control of the fishing, agriculture, and steel industries.
"I've always been more sceptical than others and as time goes on I've become much more problematic with the EU and its set-up," said Stewart, MSP for Mid-Scotland and Fife. "I acknowledge we put hundreds of millions into it every day, and I believe this parliament would have more powers if we were not in the EU.
"We'd be able to determine our own way forward, and I believe the union [between Scotland and the rest of the UK] would be stronger for it. Scotland would thrive without the shackles of the EU and all that bureaucracy and wastage we have to deal with on a daily basis."
Thomson added: "I come from the North East where we have the oil and gas industry, an agricultural community, a fishing community. I hear lots of arguments from fishermen who don't feel they've had control of their own waters. The commission regulates a lot of the industry – there's a real frustration there."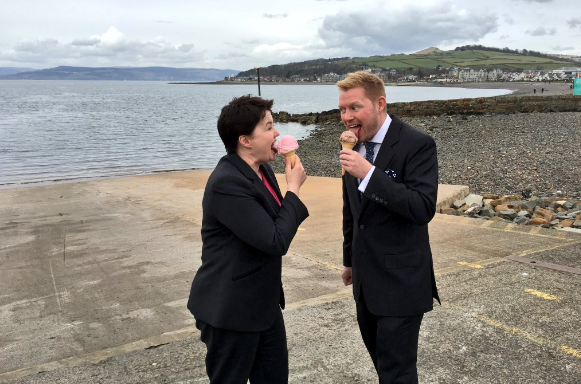 However, Jamie Greene MSP, who is currently only leaning towards voting Leave, is concerned that there hasn't been enough time to consider the issues fully in Scotland as the Holyrood election has been on everyone's minds for the past few months.
"I don't think there's been enough debate about this and we're running out of time," he said. "But I would say this parliament is becoming more devolved and it's a really exciting place to be as a new member with all the powers over taxation and welfare. The idea we'd take those powers out of Westminster but give some of it back to Brussels seems an odd argument.
"Why make the Scottish parliament more powerful but at the same time relinquish powers to not even Westminster but another body, another parliament?"
Much of the debate in Scotland about the EU referendum has revolved around what impact it might have on the Scottish independence argument. First minister Nicola Sturgeon told BuzzFeed News last month that, should voters in Scotland want to stay in the EU but be taken out on the back of votes in the rest of the UK, Scotland could become independent and be an EU member by 2018.
However, another new MSP who is leaning towards Leave, Liam Kerr, rejected that idea: "This is a UK question and the UK will vote on it as a whole. It seems to me that what is far more destabilising for Scotland [than leaving the EU] is the prospect of another independence referendum. That needs to come off the table for starters."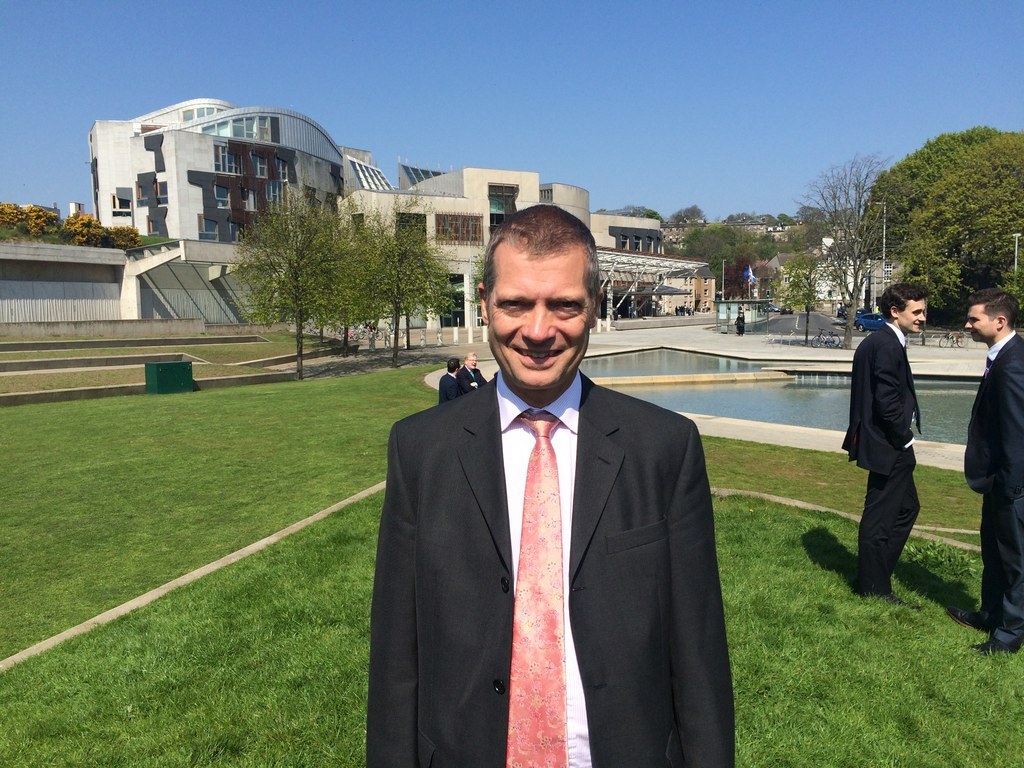 Greene agreed, saying: "It's important we make this decision as a country. People in Bristol might vote 99% to Stay, 99% of people in Weston-super-Mare might vote to Leave, but that doesn't mean we'd put a fence around Weston-super-Mare. We'll make this decision, like we did with the independence referendum, as a country, and I will respect that decision."
Despite the bolstered numbers of Leave supporters in the Scottish parliament, not all of them seem keen to get straight back into campaigning following a gruelling Holyrood election campaign.
Both Mitchell and Stewart said they will air their views but won't travel the country attempting to persuade people to join them on the Leave side. However, Thomson said he's signing up to Harris's Vote Leave campaign and is looking forward to doing all that he can in the next six weeks to persuade Scottish voters to back Brexit.
"Our focus was rightfully on Holyrood, and the EU referendum wasn't coming up on the doorsteps," said Thomson. "In fact the only referendum that came up was the independence referendum, bizarrely.
"But I'll do whatever I can do to support this campaign. I will contribute, though obviously my main focus right now is on my local area."