Thousands of pro-independence Scots attended a rally in Glasgow on Saturday, arranged to show that support for independence hasn't withered away since September's referendum.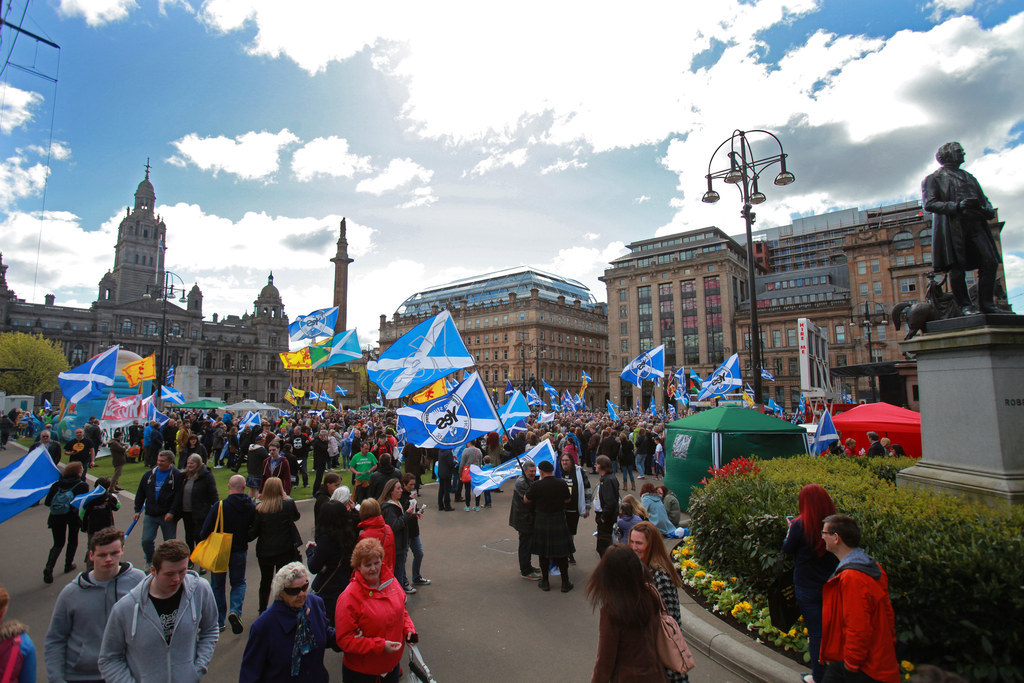 The event started with a procession through the streets of Glasgow from Glasgow Green to George Square in the city centre – although pro-independence Scots now call it "Freedom Square".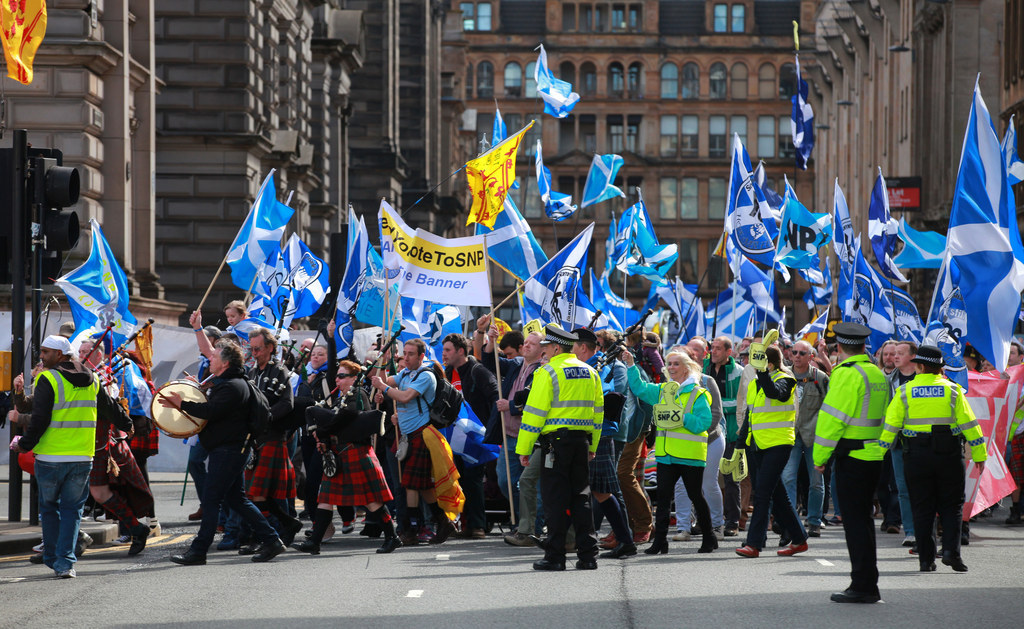 A lot of people had dressed up for the occasion, like this man who was there to stress that "all sentient beings" have a right to freedom.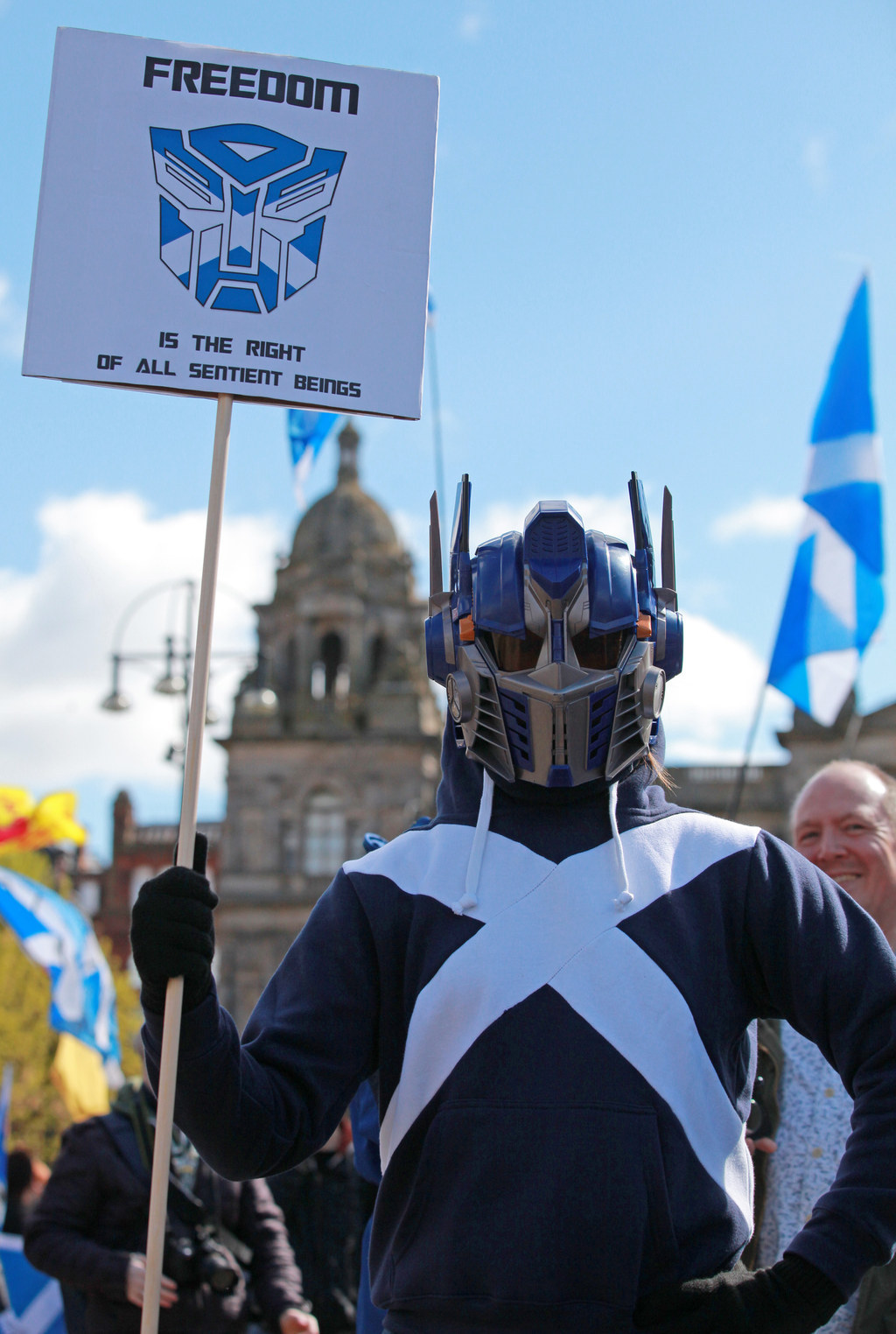 Storm Troopers and plenty of Anonymous activists were in attendance too.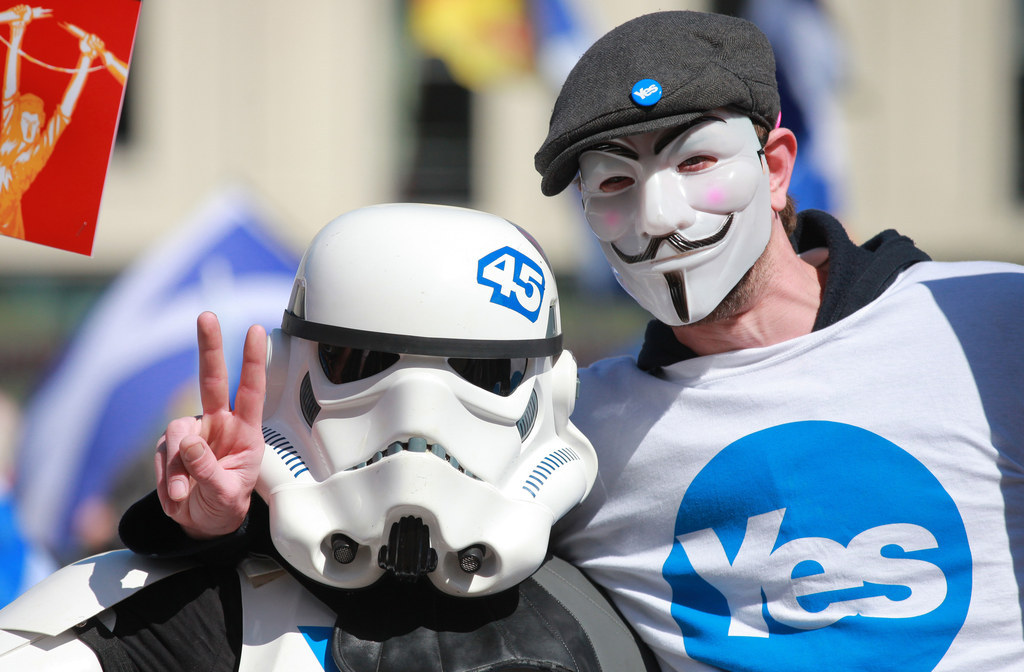 Plus a Johnny Depp lookalike, who arrived as part of a "Bikers For Yes" convoy.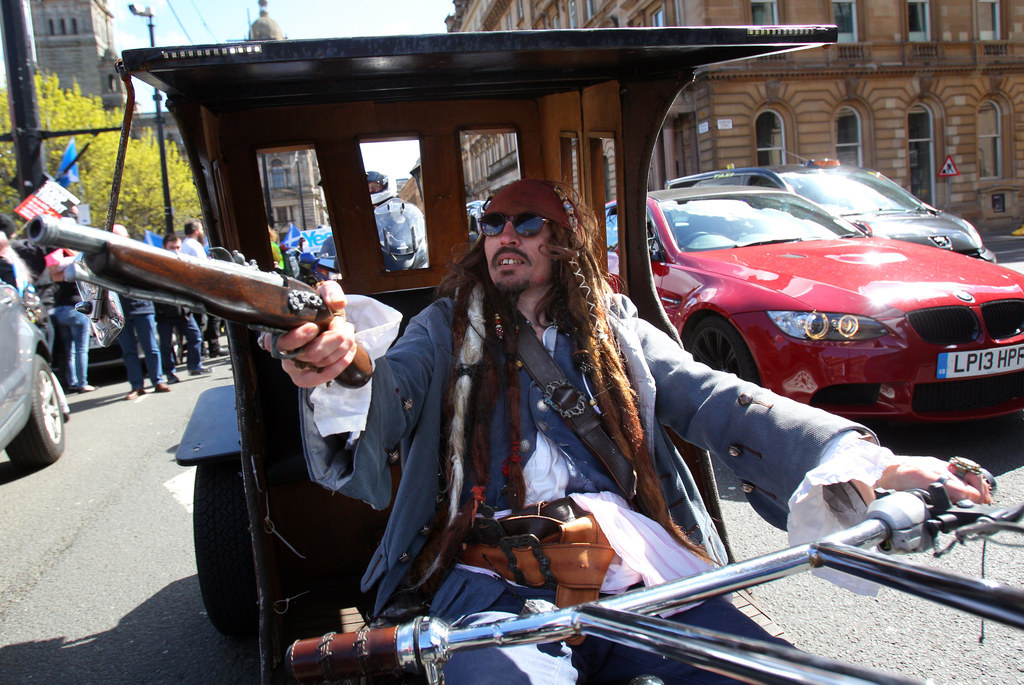 The event was organised by Scottish socialist Tommy Sheridan, who is imploring fellow socialists and all Scots to "lend your vote" to the SNP in this general election.
The crowd, of around 2000, were treated to speeches, music, and dance events for around six hours on a sunny Glasgow afternoon.
Young Scots were in attendance.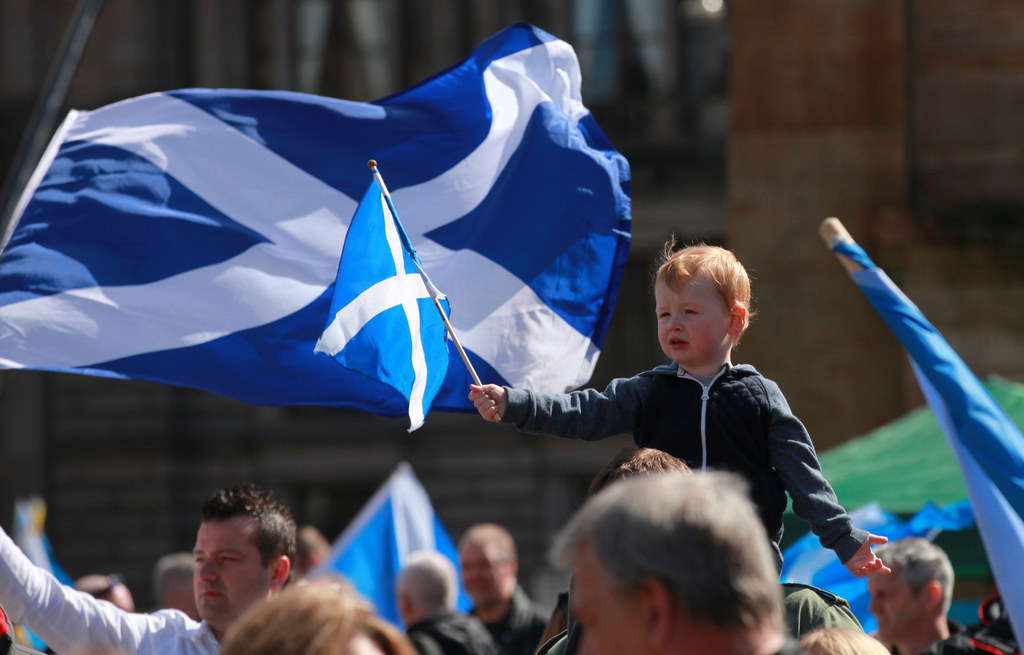 Many got their faces painted in a Scottish saltire blue.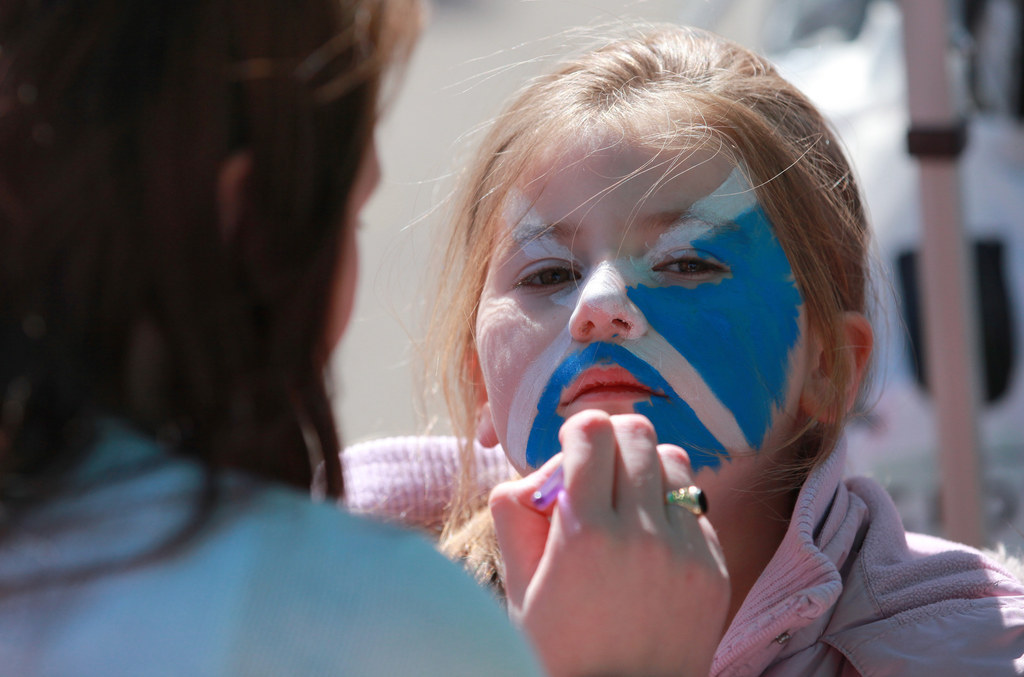 Pro-independence dogs were there, too.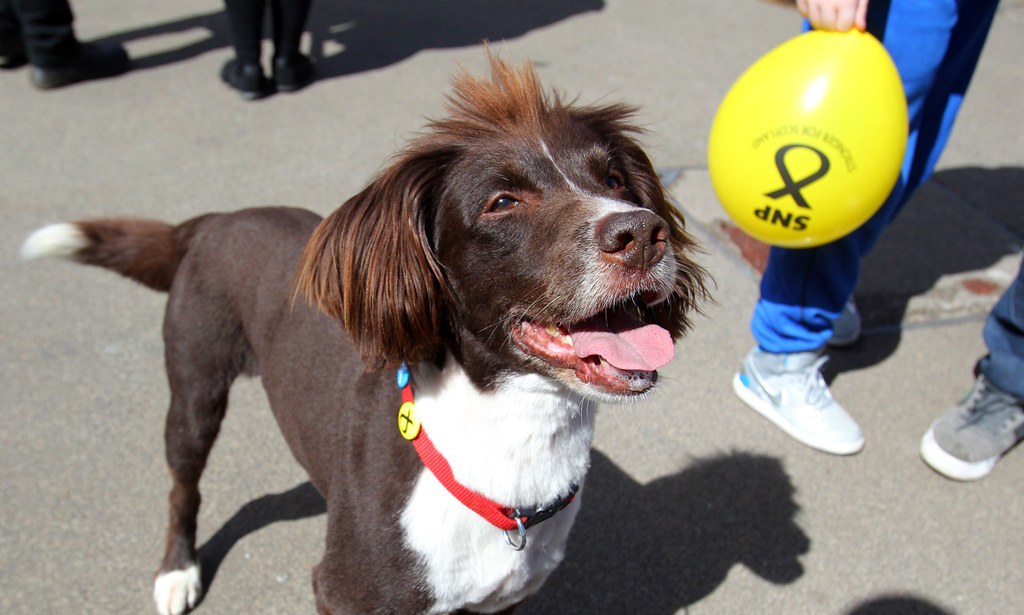 The crowd was strongly pro-independence and pro-SNP, with the names of Scottish Labour politicians like Jim Murphy and Gordon Brown being roundly booed whenever mentioned.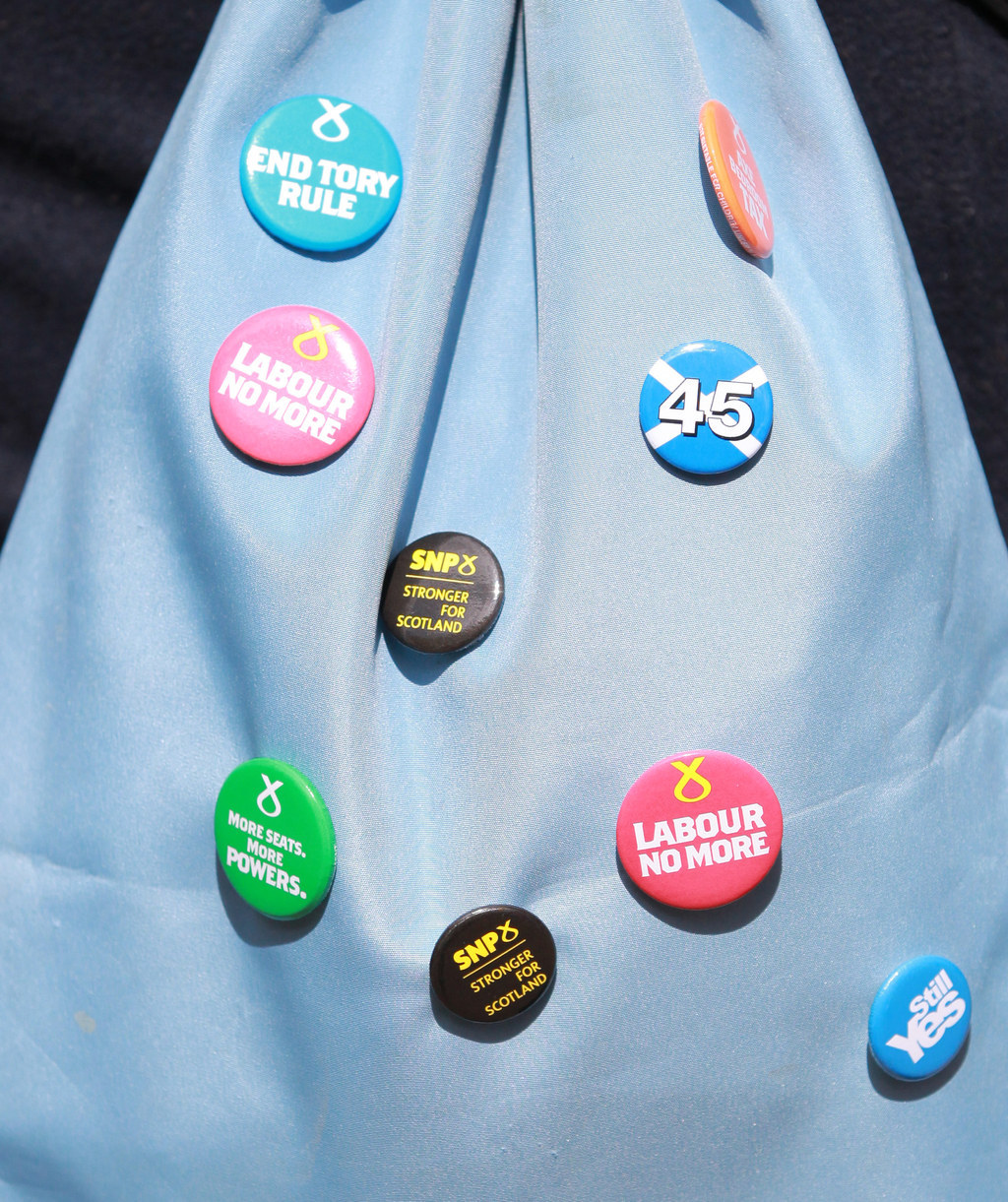 Labour stand to lose a hefty proportion of their seats to the SNP in this election, with the crowd equating them with English Conservatives.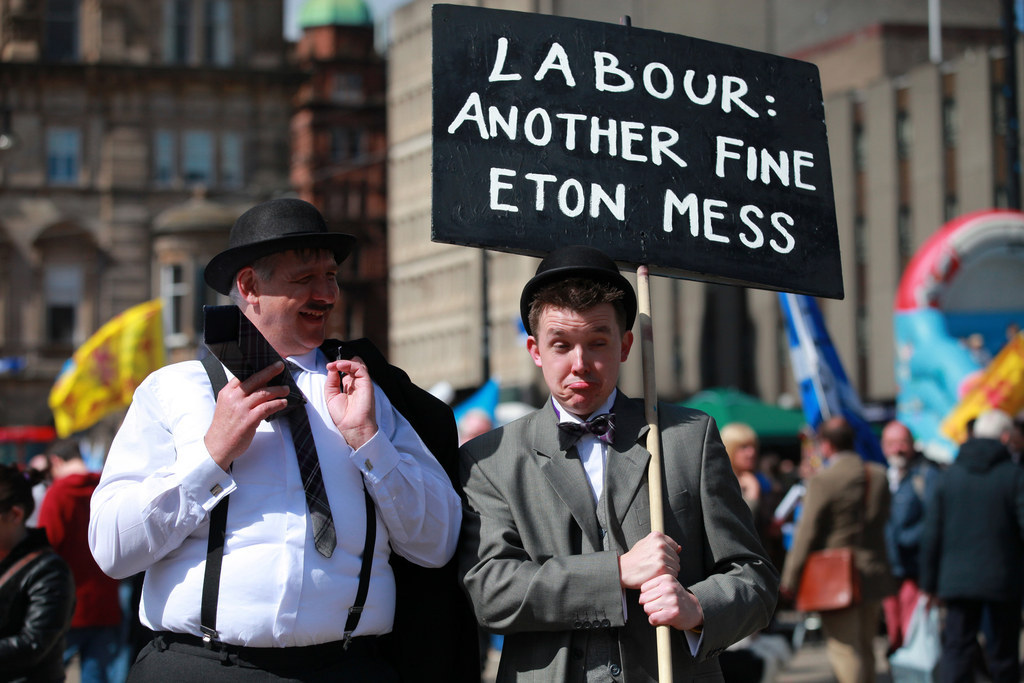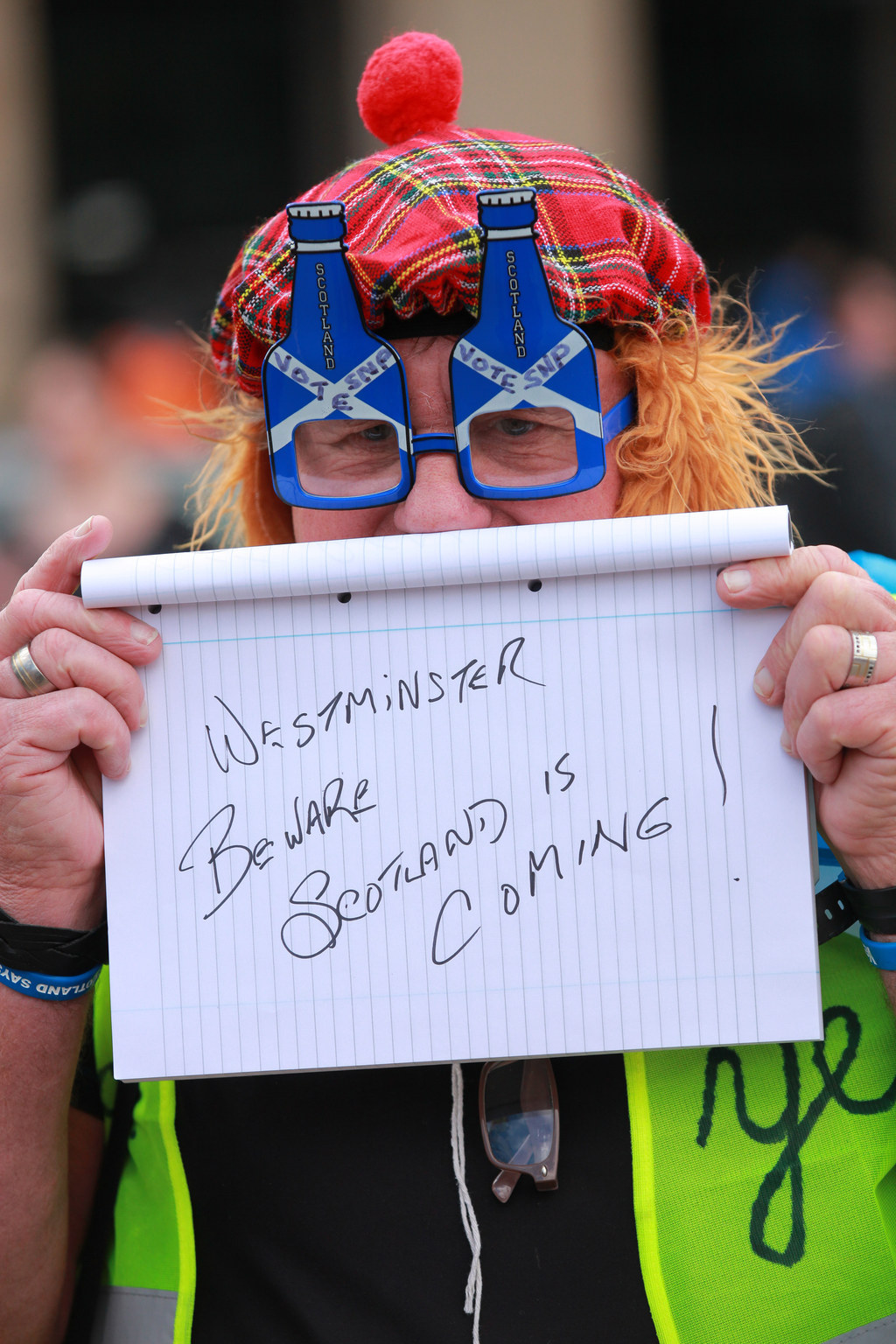 Others just painted messages on their nails.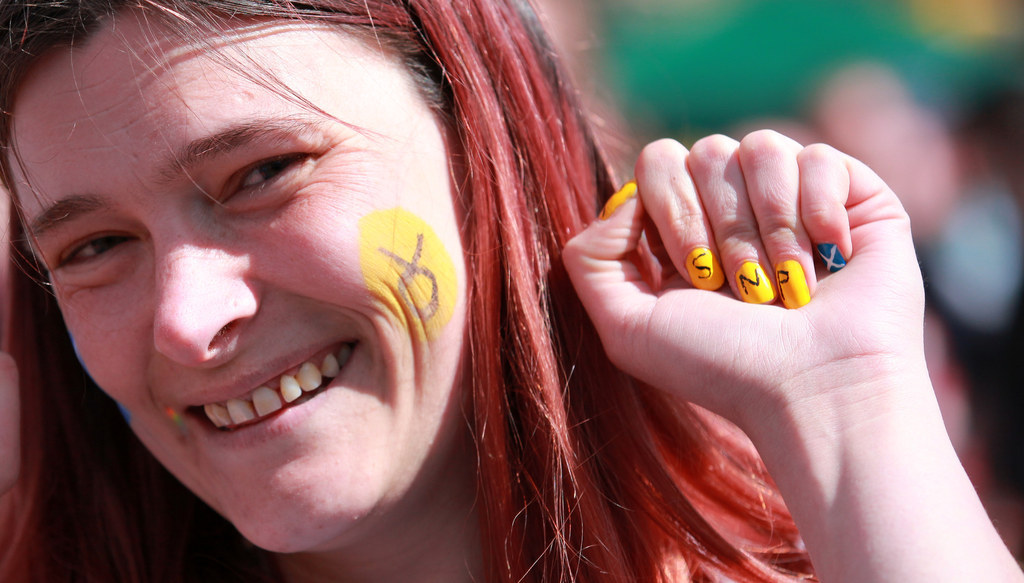 One SNP councillor went even further by asking people to sign a "declaration of independence" which he hopes one day to present to the Scottish government.
Even people who aren't SNP members will be "lending their vote" to the SNP to make sure the issue of independence stays on the agenda.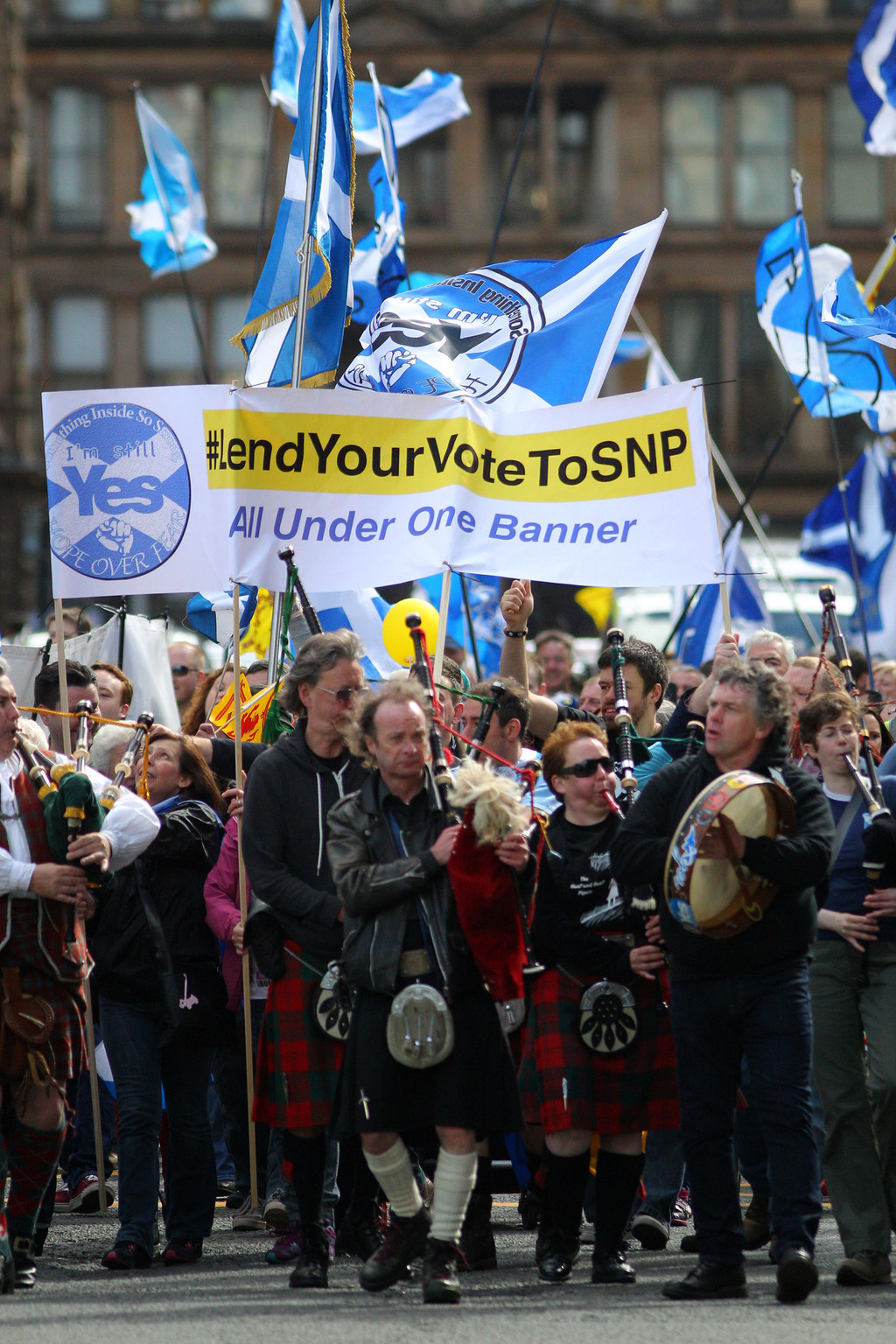 Many at the event said they were voting in this general election as if it was a second referendum.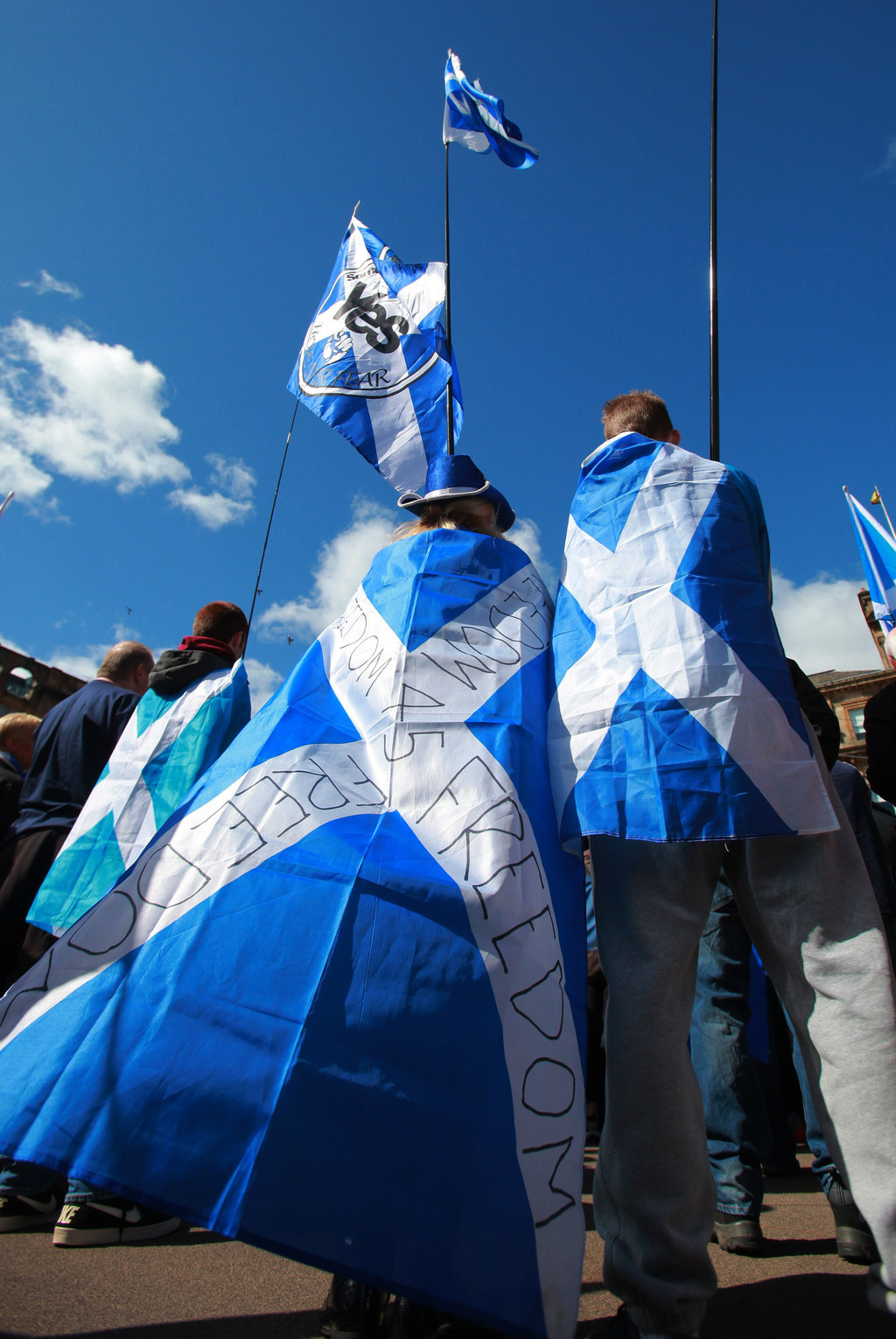 Despite Scots rejecting independence in last year's referendum, the rally was a strong reminder that the movement has not gone away.