This is the BBC's polling oracle, Professor John Curtice.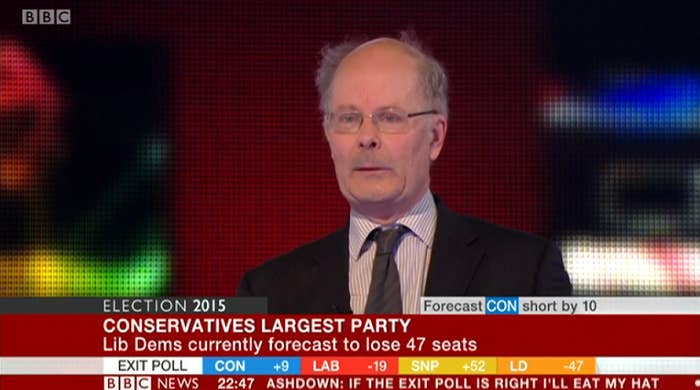 Here he is, getting all excited about his exit poll, which came out this evening.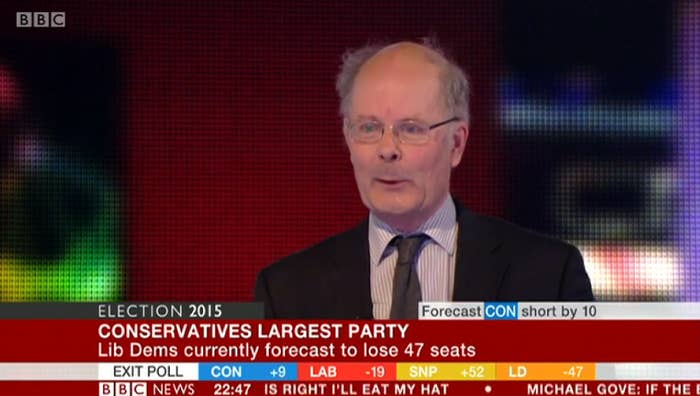 He supervised the poll, which unexpectedly showed the Conservatives to be way out in front, so there's quite a bit of pressure on him tonight.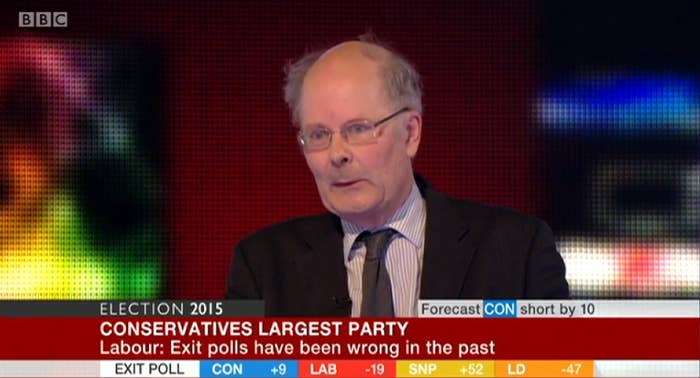 If he turns out to be wrong, he might need to make a speedy getaway.
Regardless, people absolutely love his hair, which is exactly how a professor's hair should look.
Guardian journalist Stuart Heritage is enjoying watching it become even more frazzled as the evening goes on.
"He looks like he brushed it with a balloon."
Anyway, he's spending the night hanging around on this balcony like the phantom of the opera.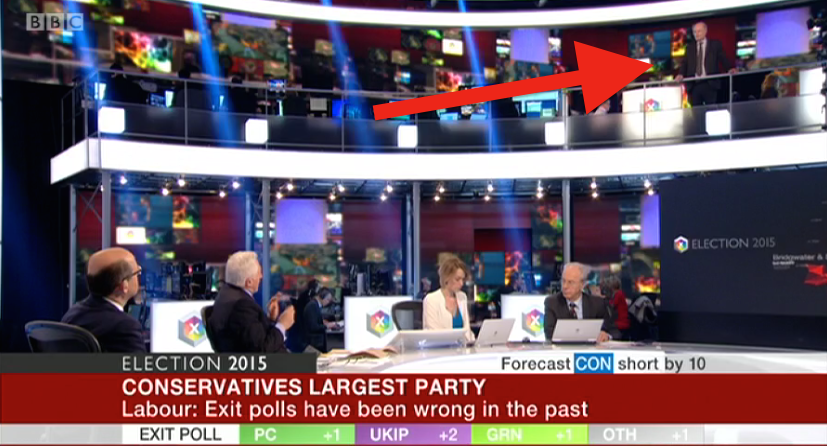 People are concerned that he's not being given enough prominence and that he doesn't have a seat.
Others are texting photos of John Curtice to their friends.
His students at Strathclyde University think he's the best "eccentric bampot lecturer" going.
Some want to go out on the piss with him.
Whatever happens in the election, his pearls of wisdom are always one of the highlights of election night.