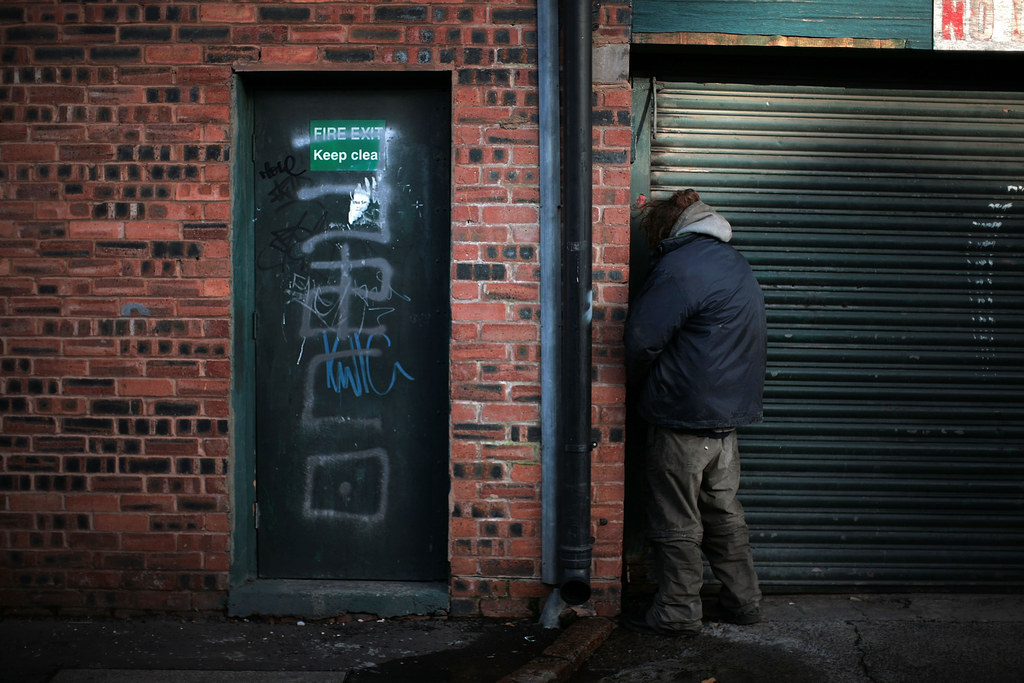 A special kind of paint that soaks people in their own urine if they try to pee on it is to be used in Scotland for the first time.
Urine-repellant paint, which was first used in Hamburg's party quarter last year to dish out "pee-back" to drunks, forms a "superhydrophobic" seal on surfaces, which means that any liquids which come into contact with it will immediately bounce back and soil the culprit.
In what it believes is a Scottish first, Aberdeen city council invited a pee-paint company to demonstrate the product last week and has said that over the next few weeks, it will roll out a trial of the paint in some high-rise flats in an attempt to curb "disgusting" antisocial behaviour.
The paint is called EcoCalibre Rainoff and in case you haven't already imagined it, it works like this.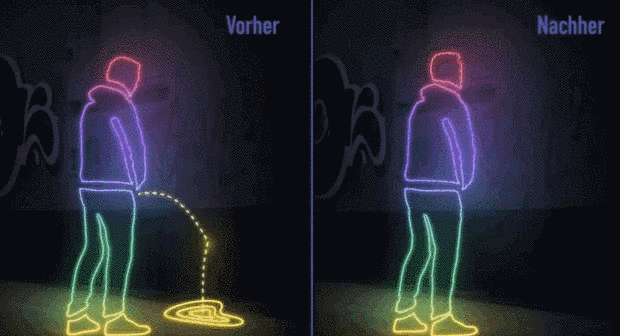 SNP MSP for Aberdeen Central Kevin Stewart wrote a parliamentary motion welcoming the anti-pee paint trial and expressed his wish that it will "hopefully stop people from urinating in lifts".
"The parliament welcomes the news that Aberdeen City Council will pilot using urine-repelling paint in two multistoreys in the city [and] commends this initiative, which will hopefully stop people from urinating in lifts and stairways in Promenade and Linksfield Courts, where residents have been experiencing this antisocial behaviour," wrote Stewart.
"[Parliament] hopes that this trial is successful in halting this disgusting practice, and believes that, if this pilot is successful, the use of urine-repelling paint should be considered in other problem areas across the city."
The council's regeneration spokesman said he's "looking forward" to seeing how the product works inside the high-rise blocks in the coming weeks.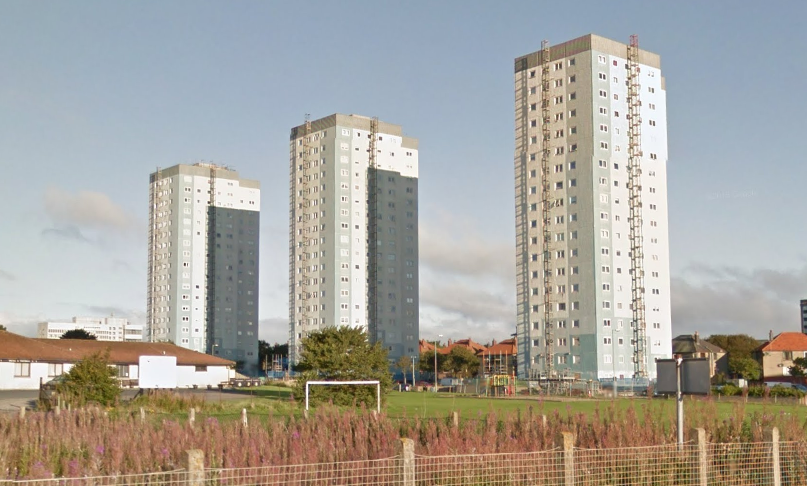 Councillor Ross Grant said: "The manufacturer's trial went reasonably well [last Friday] and we're interested in how the paint will work on site. Further trials are to be held on a variety of surfaces including high-rise buildings in regeneration areas and we look forward to finding out if the paint acts as a deterrent."