Nigel Farage has hosted a Q&A campaign event in the same building as a "gentleman's club" in Purfleet, Essex.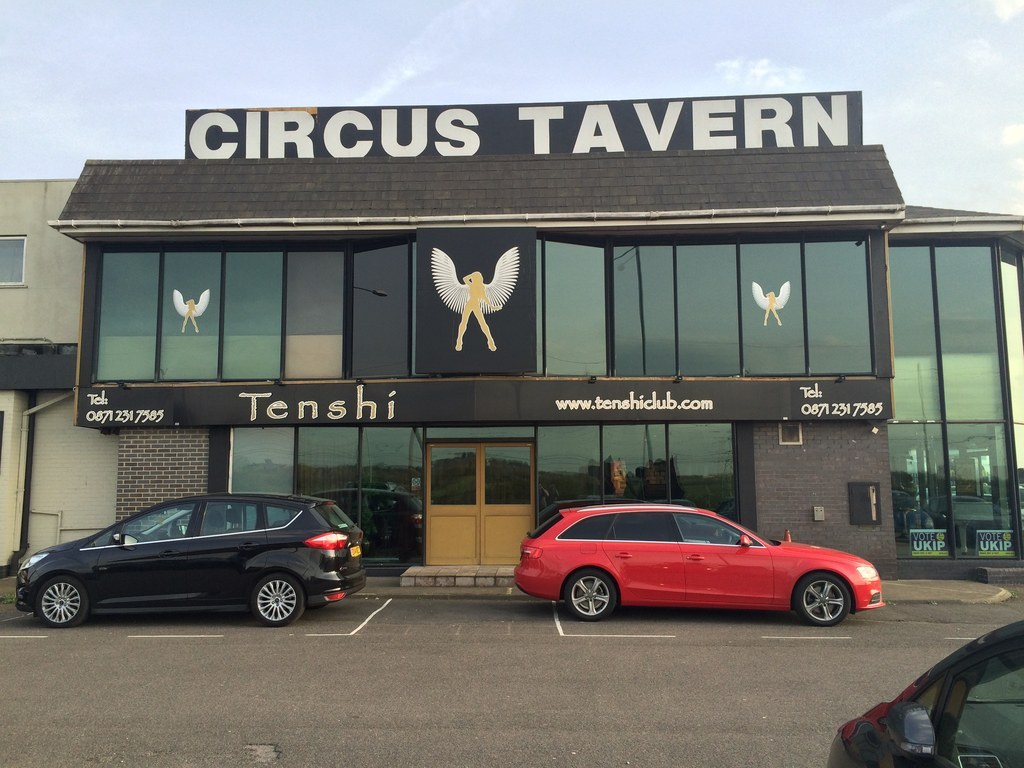 On Monday night, the Circus Tavern hosted a massive UKIP event. It's located underneath the Tenshi Gentleman's Club, which offers "a fully nude single dance" for £20, in the Thurrock constituency where Tim Aker MEP believes he's in with a chance of winning.
The Tavern is a dark, massive room most famous for hosting darts championships and wrestling events.
The audience, few of whom were UKIP members, stocked up on continental lagers before the main event, a Q&A where Farage and Aker were hoping to win them over.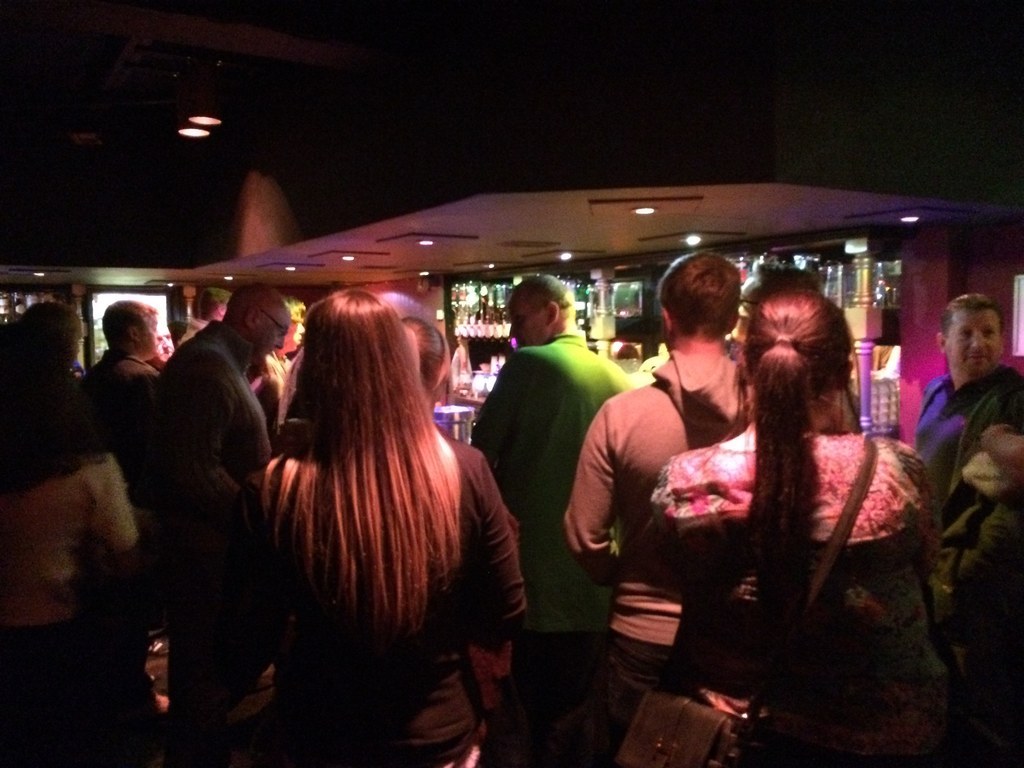 We initially heard from warm-up act and UKIP candidate Harriet Yeo, who talked about tampons for a bit.
She described Nigel Farage, the main event, as a "demigod".
He was in full rabble-rousing form, getting huge cheers from the crowd as he asked if people died in the World War Two for Britain to be taken into the EU, saying that taking the words "European Union" off the British passport was a priority, and criticising the hours-old Labour manifesto for "already being in the fiction section at your local library".
"Next to Harry Potter!" screamed a man clutching a pint of lager.
He called this his "market research" – he got a similar reaction when he asked who supported the cutting of foreign aid, saying:
He also got a huge reaction when he criticised the "subsidising of Scotland".
They lapped up his jokes as the press grumbled that they'd heard the lines before.
There were a few moments of unscripted excitement.
And at one point we thought the building was on fire.
A scrabble for pens and membership forms at the end of the evening made us think that might change.
Looks like there are no comments yet.
Be the first to comment!