Nigel Farage was trapped inside Rotherham's UKIP office on Friday due a crowd of anti-UKIP protesters gathering at the door.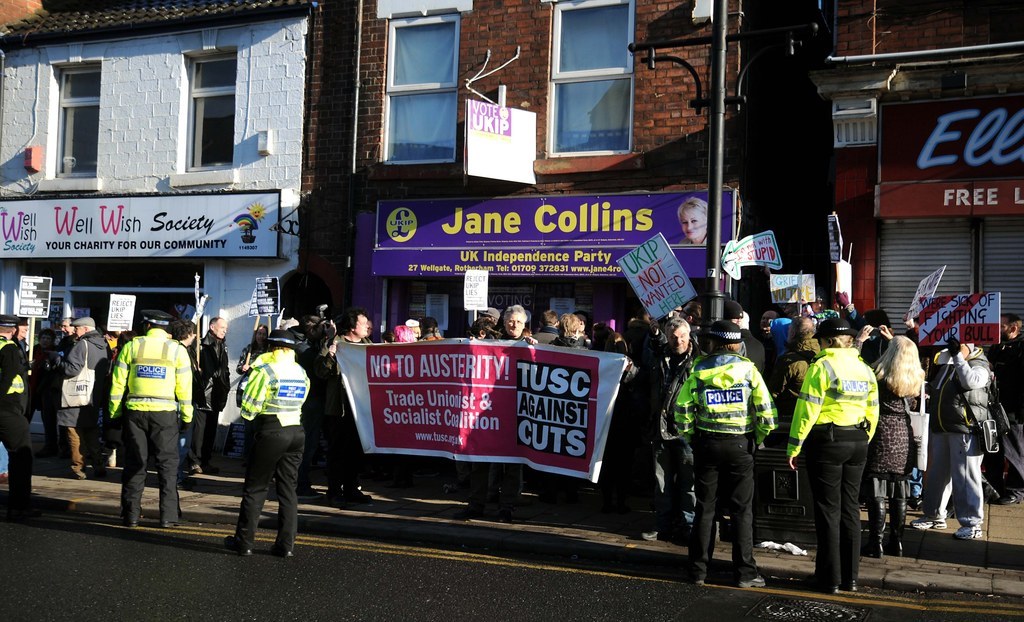 Farage was due to open Rotherham's UKIP shop to officially start the general election campaign of local candidate Jane Collins, but around 40 protesters blocked the entrance to the shop, trapping the UKIP leader inside.
His visit came in the wake of a bitter war between Labour and UKIP for control of Rotherham, where the local council is in chaos after hundreds of children were abused in the town. UKIP took swathes of council seats in the traditionally rock-solid Labour-voting town during May's local elections.
The protesters said they were looking for justice for the child abuse victims, and that they were standing up against racism and "bigatry".
At least one protester appeared to be protesting against Nigel Farage's comments about "ostentatious breastfeeding".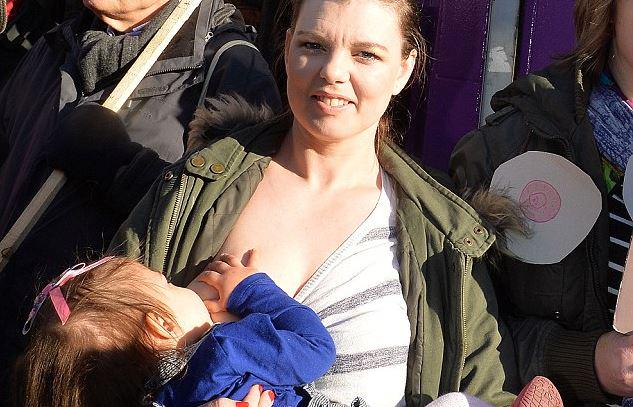 Labour MP Sarah Champion enjoyed the scenes, but Farage took to Twitter to criticise her from inside the office.

A source close to Farage told BuzzFeed News that the protesters don't represent the people of Rotherham:
"Trapped inside" is a massive exaggeration. These are socialist workers, party protesters, and ex-Labour councillors picketing the shop. These aren't the real people of Rotherham.
Farage was trapped inside this office with Jane Collins and a canvas print of Jane Collins.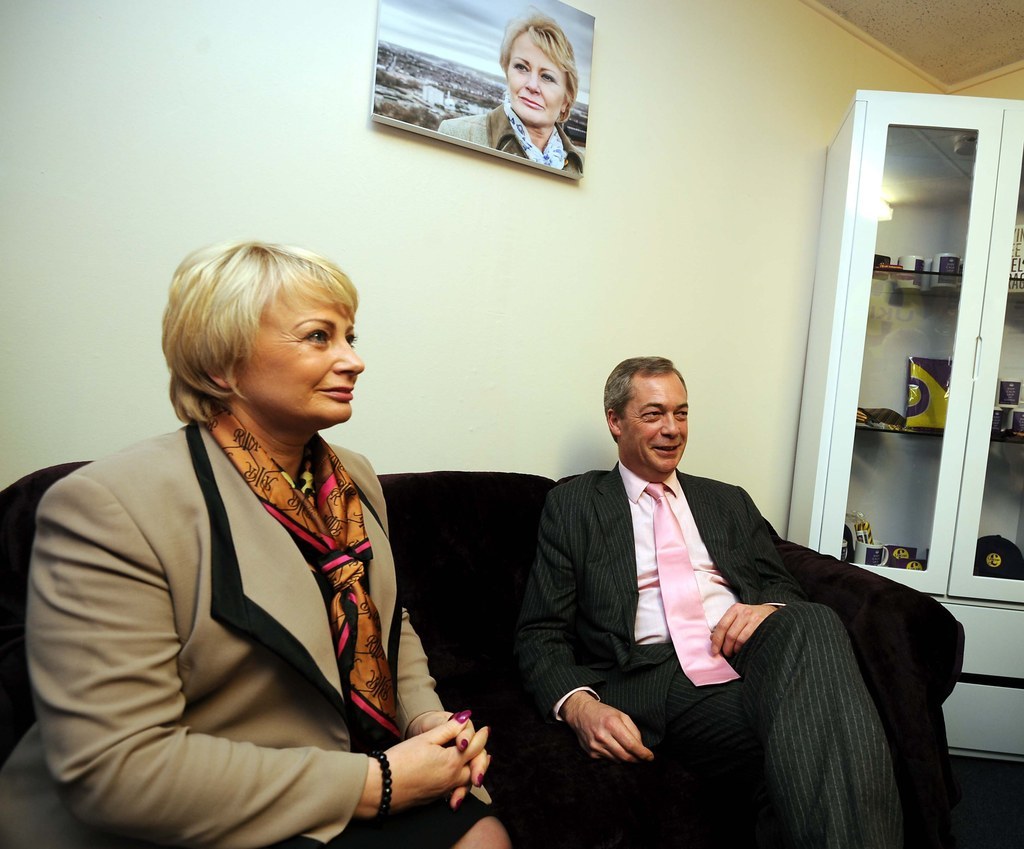 But after about two hours, Farage managed to escape the building with a police escort.