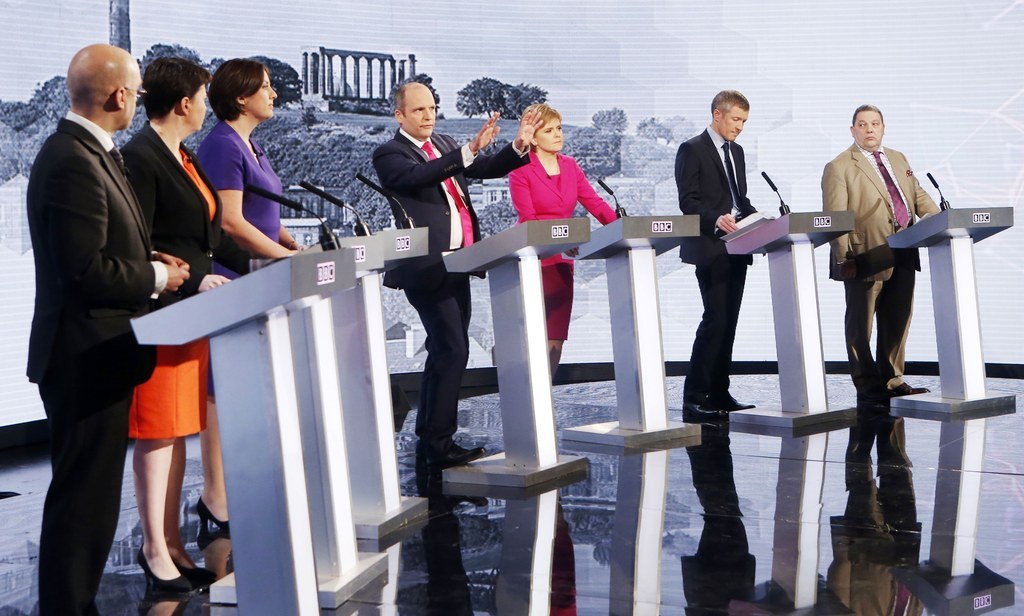 SNP leader Nicola Sturgeon on Thursday slammed George Osborne's "disgusting" treatment of disabled people during the first televised debate of the Scottish election, while Conservative leader Ruth Davidson reaffirmed her faith in the chancellor despite last week's budget disaster.
Sturgeon accused Davidson of remaining "silent" on controversial changes to personal independence payments, which were scrapped last week after former work and pensions secretary Iain Duncan Smith resigned over them.
After pledging no cuts to disability benefits in the next Scottish parliament and a distinct "social security agency" in Scotland to bypass the UK department of work and pensions, Sturgeon said the Tory treatment of disabled people "has been absolutely and utterly disgusting – it is scandalous."
"I am no fan of Iain Duncan Smith, but at least he found it within himself to resign over the cuts to PIP," she said. "Ruth Davidson said nothing, she went into hiding, she sat silent."
Duncan Smith resigned as work and pensions secretary last Friday in protest at the scale of disability benefit cuts made in Osborne's budget, saying they were a "compromise too far" and that they were at risk of being seen as "distinctly political".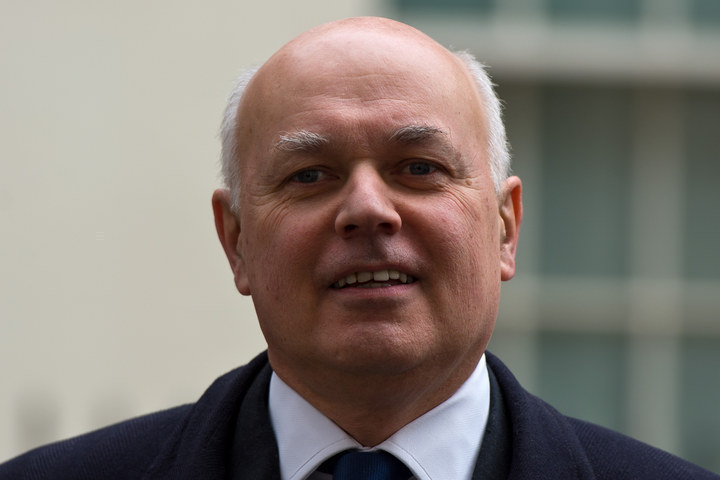 After being accused of a "wee bit of cheek" on the issue of welfare by an audience member, Davidson said she welcomed the scrapping of the proposed PIP changes and admitted some the the UK government's changes to welfare "hit the very people that they're trying to help".
"Where I think the UK government has gone wrong, I've spoken up, I did it at the weekend and I'm very pleased that the changes aren't going ahead," Davidson said. "I thought the way in which they were going about it was wrong, I said that at the time before there was any sort of change. It's on the record.
"I think the long-term goals and aspirations of the UK government to get people into work are right. I think some of the short-term changes they've made have hit the very people that they're trying to help."
Asked if she had lost faith in Osborne, Davidson said: "Absolutely not. He's got the country back on track with the fastest growing economy anywhere in the G7 nations.
"There's more people in work than every before … and you see other countries who were in much easier positions than us who are in much worse positions now."