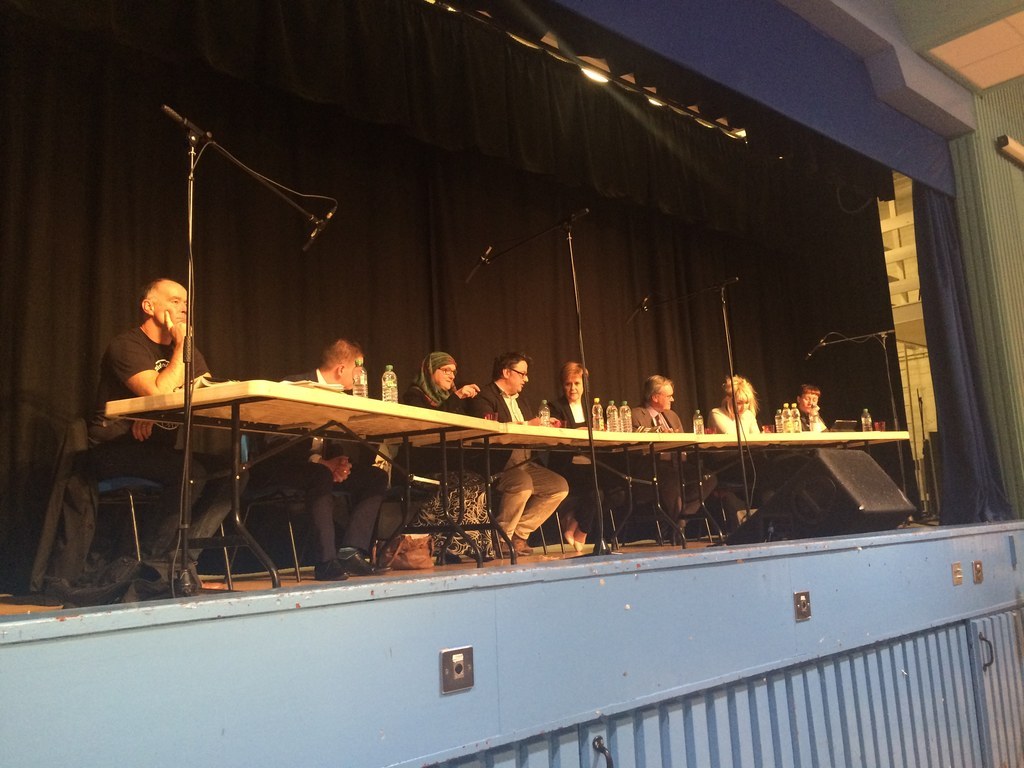 One of Nicola Sturgeon's constituents on Monday complained directly to the first minister about the state of his local area, dismissing it as "a shitehole".
The SNP leader was part of a panel at a hustings event – held ahead of May's Scottish election – in the Govanhill area, which is part of the Glasgow Southside constituency that voted Sturgeon in as MSP in 2011.
Toward the end of the event, a man from Govanhill asked the panel whether the local area had improved in recent times, during which Sturgeon has been the MSP and the Labour party has been in charge of the local council.
"For the past nine years we've had an SNP majority government, we've had a Labour-led Glasgow City Chambers, we've had an MSP for the area from the SNP the past five years," said David Cardwell. "Can you tell me, is Govanhill as an area, a better, safer, and more desirable area to live in? I'd like a yes or a no answer."
After the Lib Dem and RISE candidates on the panel said the area hadn't improved, Sturgeon began a more nuanced answer, saying: "I'm not going to reduce a complex issue to a simple yes or a no.
"I can point to things in Govanhill that I think are positive. Govanhill Baths is open again, which was closed 10 years ago. There is much more investment now in Govanhill than there has been before."
But Cardwell interrupted the first minister, saying: "Why's the place like a shitehole then? If there's so much investment, why's the place a ghetto? The only ghetto in Scotland – bed lice, cockroaches, rats, vermin."
Sturgeon, however, defended her record as MSP.
"I'm not going to sit here and insult anyone's intelligence by saying I've got a magic wand, but I'll tell you what I have been doing, which is working with people in this community to address these problems," she said. "With the investment, with the commitment, the different governments and the agencies working together, there's nothing wrong with Govanhill that can't be put right if we turn our attention to it."
After the hustings event, Cardwell told BuzzFeed News he was disappointed with Sturgeon's answer, but refused to say whether he would still consider voting for the SNP in May.
"She never answered a yes or a no," Cardwell said. "She put a spin on it that this is good, that is bad, it's just a political spin answer. It was a straight yes or no question and I can't get an answer from the first minister."
Asked if Sturgeon had done enough as his local MSP, he again pointed to the conditions in Govanhill.
"There's an infestation of vermin, families are getting rushed out at midnight because tenements are getting condemned, grannies and grandpas are getting mugged frequently," he said.
Police are also patrolling in packs of four because they don't feel comfortable, he said.
"We have robbery squads coming down here," he said. "If it's such a good area, why have we got all that? There must be something wrong with it."