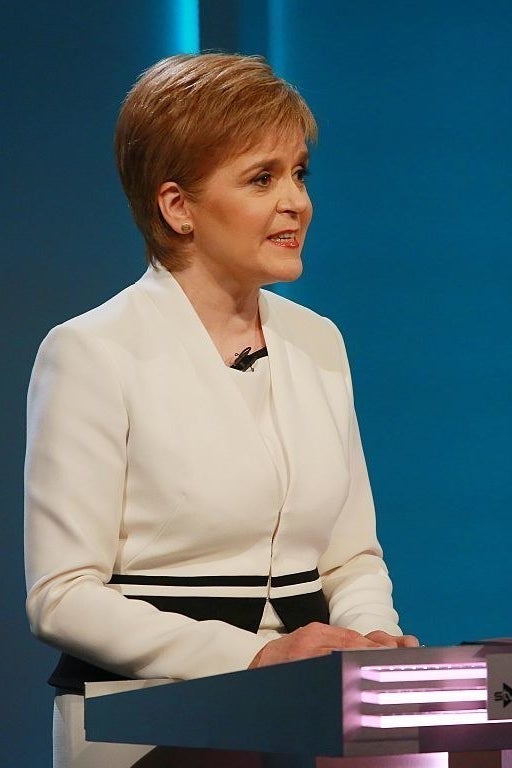 Nicola Sturgeon has attacked Boris Johnson over his "whoppers" about how much the UK contributes towards the European Union every week.
In an ITV debate on Thursday evening, two weeks before the 23 June referendum, the SNP leader and fellow pro-EU panelists Labour's Angela Eagle and Tory Amber Rudd repeatedly laid into Johnson over "lies" they claim he and the Vote Leave campaign have told.
The Scottish first minister was particularly damning about a controversial claim emblazoned on Vote Leave's campaign bus that the UK pays £350 million into the EU every week, which Johnson has repeatedly said could be reinvested into the National Health Service after a Leave vote.
"It's a bit rich to hear the man who used to say we should be charged to use the NHS pretend he is now a defender of the NHS," said Sturgeon. "I'm staggered that Boris Johnson is standing here tonight still defending this £350 million a week figure.
"It's a scandal that it's still emblazoned across the campaign bus because it's an absolute whopper. The contribution to the EU that each of us makes every day is less than a pound but what do we get for that money?
"We get freedom of travel, we get a single market of 500 million people, a chance to cooperate to keep ourselves safer."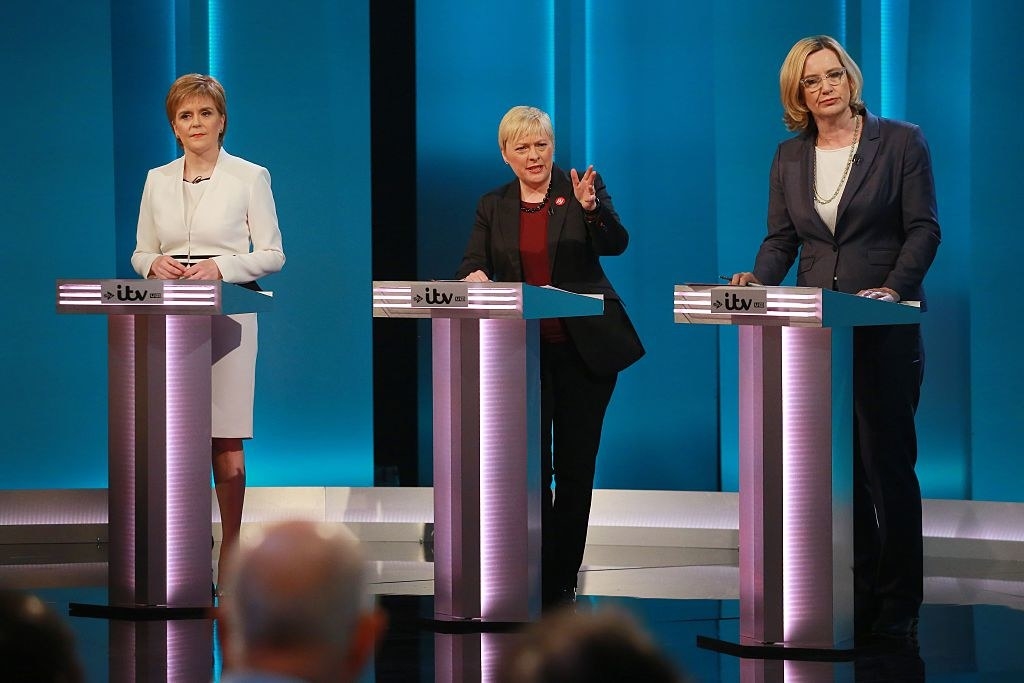 Eagle, the shadow business secretary, followed up Sturgeon's attack by shouting "Get that lie off your bus!" at Johnson. She added: "Your entire campaign is based on falsehoods. It's emblazoned across your bus. It doesn't cost £350 million to be a member of the EU and you know that's true.
"You've emblazoned it on your bus and you've refused to take it back. The head of the statistics authority has told you it's not true because it doesn't take account of any of the money we get back."
However, Johnson defended the figure as his anti-EU colleague Michael Gove did when he was challenged about it on a Sky News debate last week. The former mayor of London said: "It's perfectly true and verifiable there is slightly more than £350 million a week that we do not control.
"We could use some of that money to help solve the pressures in the NHS that are caused by uncontrolled immigration."
He implored voters to ignore the "prophets of doom" and the "scaremongers", and added: "Take back control and we will prosper as never before."
Johnson, who was joined by Labour MP Gisela Stuart and Tory Andrea Leadsom on the anti-EU side, also criticised Sturgeon for an alleged inconsistency in supporting independence for Scotland but not for the UK, saying Sturgeon was "obviously keener to be ruled by Brussels than by Westminster politicians".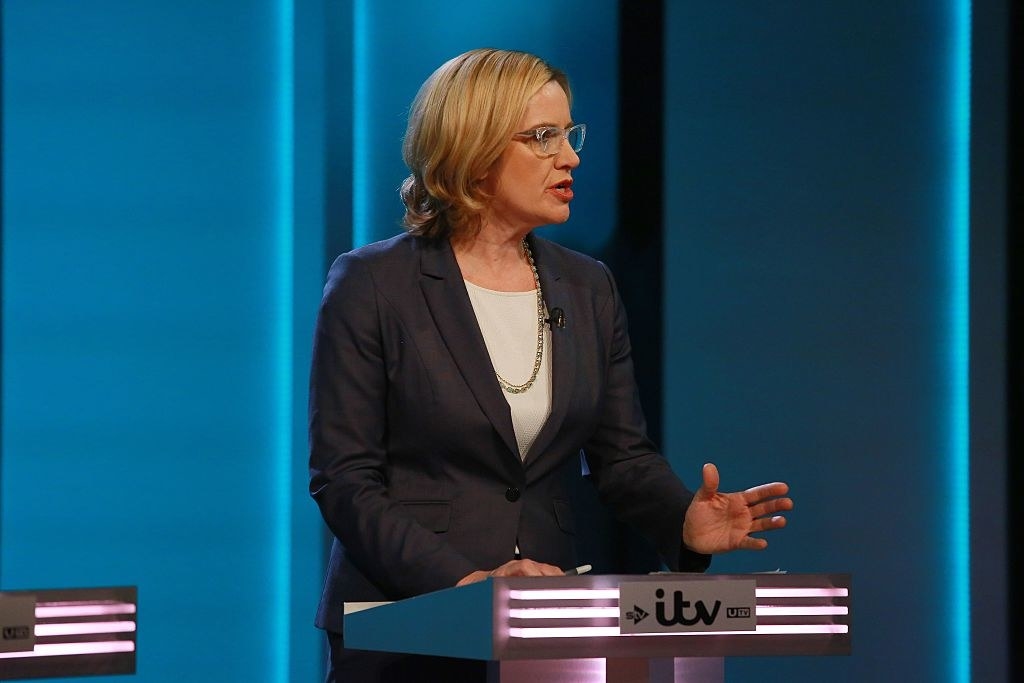 Throughout the event, energy minister Rudd was hugely scathing of her Conservative colleague Johnson and repeatedly accused him of being more interested in becoming prime minister than getting the UK to leave the EU.
"I fear that the only number Boris is interested in is Number 10," she said after a discussion on immigration numbers. Additionally, on the controversial £350 million figure, Rudd said: "We're going to repaint that bus and put a leprechaun on one end, and a great big rainbow on one side and a pot of gold at the end."
But Rudd's harshest attack on her colleague came right at the end of the debate, when she said: "Boris is the life and soul of the party, but not the man you want driving you home at the end of the evening."