Mhairi Black Slams "Ignorant Bile" On Social Media After Refugees Arrive In Glasgow
Black condemned some Scots for posting "thinly veiled racism" on Facebook after 100 Syrians were flown to Glasgow.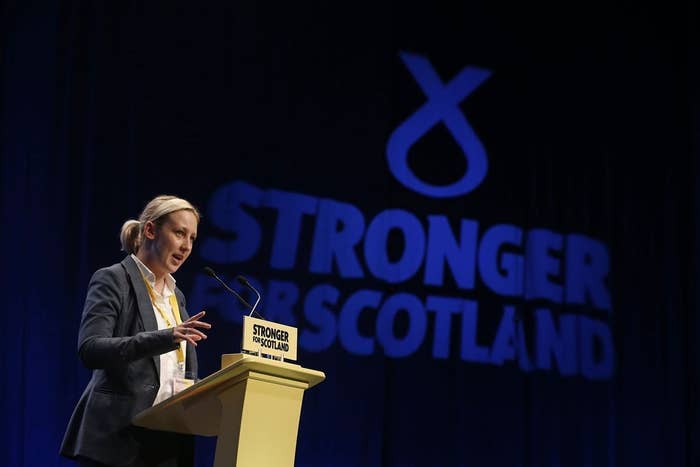 Mhairi Black has laid into people posting "ignorant bile and thinly veiled racism" on social media the day after 100 Syrian refugees were resettled in Scotland.
The 21-year-old SNP MP wrote a message on her Facebook page on Wednesday saying the comments from some Scots have been "cruel and so disappointing" after a plane full of families from Syria landed in Glasgow earlier in the week, some of whom are being resettled in Black's constituency of Paisley and Renfrewshire South.
"They have had to endure so much to reach this country, and abandon everything they had ever known," wrote Black. "It is no easy task to become a refugee in these islands, and so for those that make it we must welcome them with open arms. They have been through enough.
"To pour ignorant bile and thinly veiled racism onto social media is cruel and so disappointing."
The MP urged people to make a distinction between homeless people in Scotland and those who have been rehoused from Syria, after some questioned why more wasn't being done to help Scots on the street. Black insisted the Scottish government was helping Scotland's homeless, but that she couldn't stand "idly by" and watch people suffer because they were from another country.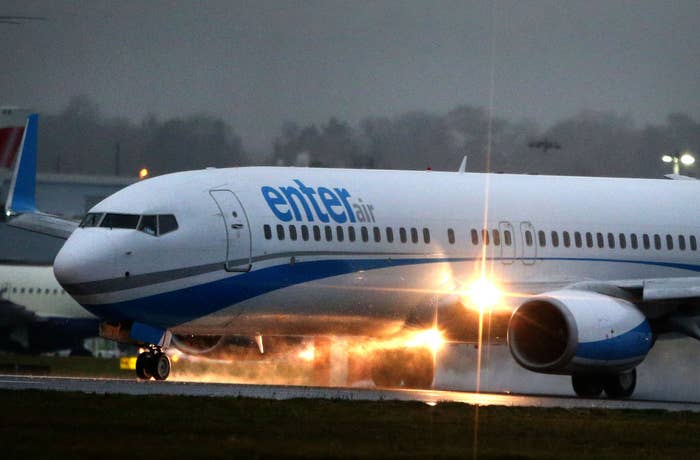 "I implore everyone remember that these people are running from the terrorism and extremism of Daesh," she said. "They are fleeing the very people behind the attacks in Paris and Beirut. How could we turn our backs on them, when all they want is to live peacefully and without a fear for their lives?
"To those who state that 'no one wanted refugees', you should know that hundreds of my constituents contacted me after the chilling images of Aylan Kurdi hit the front pages in September. Even more got in contact outraged at the pitiful number of the refugees the government announced they would take."
The 100 Syrians who arrived in Glasgow on Monday are part of the government's pledge to bring in around 20,000 refugees from Syria before 2020. The flight to Glasgow was the first of many chartered flights put on specially to bring people from refugee camps to the UK.
There have been some small-scale anti-refugee demonstrations in Scotland and some alleged racially motivated attacks in the wake of the Paris shootings last week, but Black urged people to remember what people had been through and that they have undergone a "two-stage vetting process" before arriving in Scotland.
"I must commend the number of gracious, well informed and kind comments which I am glad to say outnumber those of utter ignorance," she continued. "A number of the Syrian refugees are staying in my constituency, so I can speak for myself and all those who have posted positive comments on my page, a big welcome to all refugees and I hope they will finally find some peace, safety and comfort in our inclusive country.
"No amount of bashing on Facebook is going to change that."