On Monday night, Nicola Sturgeon proposed to SNP supporter Ian Johnstone on behalf of his boyfriend Paul Nadja.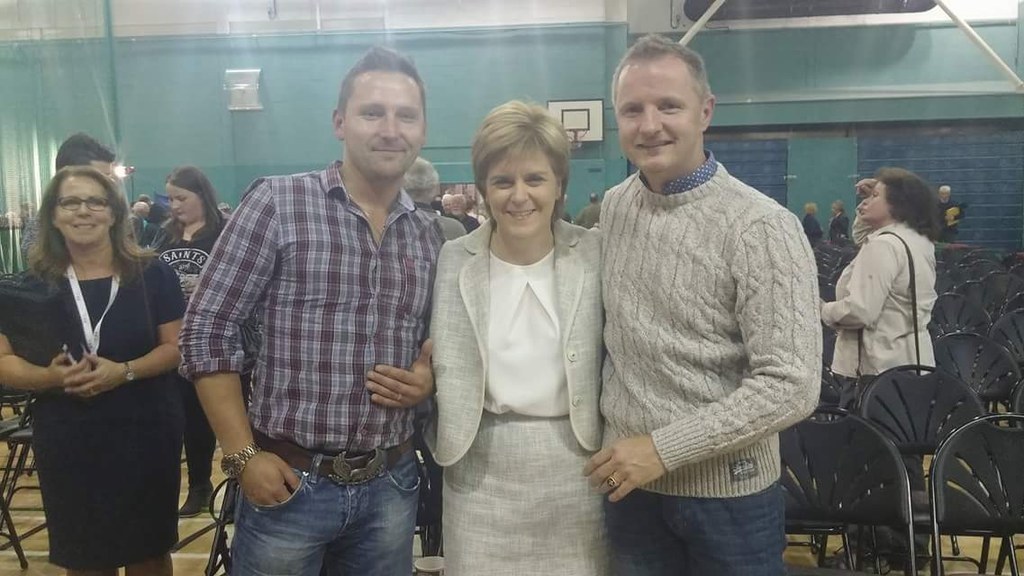 Sturgeon tweeted a picture of the moment, which has since been all over the Scottish press and retweeted hundreds of times.
Johnstone and Nadja have been slightly taken aback by the attention the proposal from Sturgeon has received. The couple, who both support the SNP, met online a year ago and Johnstone had already proposed to Nadja earlier this month but he was given the mysterious answer, "Yes, but I want to ask you as well."
During an open meeting with Sturgeon in Oban on Monday, Johnstone submitted a question for the first minister and noticed his boyfriend was writing something down as well.
"I asked him what he was writing and he said, 'It's just a question I've got, but it's not necessarily for Nicola' and I thought, Oh bugger,'" said Johnstone.
However, despite Nadja "sitting there sweating through the entire thing", his proposal didn't come up so the two decided to approach Sturgeon at the end of the event during a meet-and-greet session.
"We went over at the end to get a selfie with Nicola and I said, 'Oh, by the way Nicola, why don't you ask Paul what his question was?' and he was like, 'Don't do this,'" said Johnstone. "She was like, 'What was your question?' and he tried to move on the subject but she said, 'Paul, what was your question?'
"He eventually said, 'Well, I was going to ask you for ideas to help me ask Ian to marry me,' and she said, 'Well, why don't we do it now? Are you going to get down on one knee or shall I?'
"She then said to him get down on one knee, 'Where's the ring?', and said to me, 'Ian, will you take Paul to be your husband to live with him forever to be part of your life, and will you consider marrying him?' and I said, 'Absolutely, first minister,' then she said, 'You guys are great! Congratulations!'"
The couple plan to move in together and get married in March next year and have, of course, invited the first minister.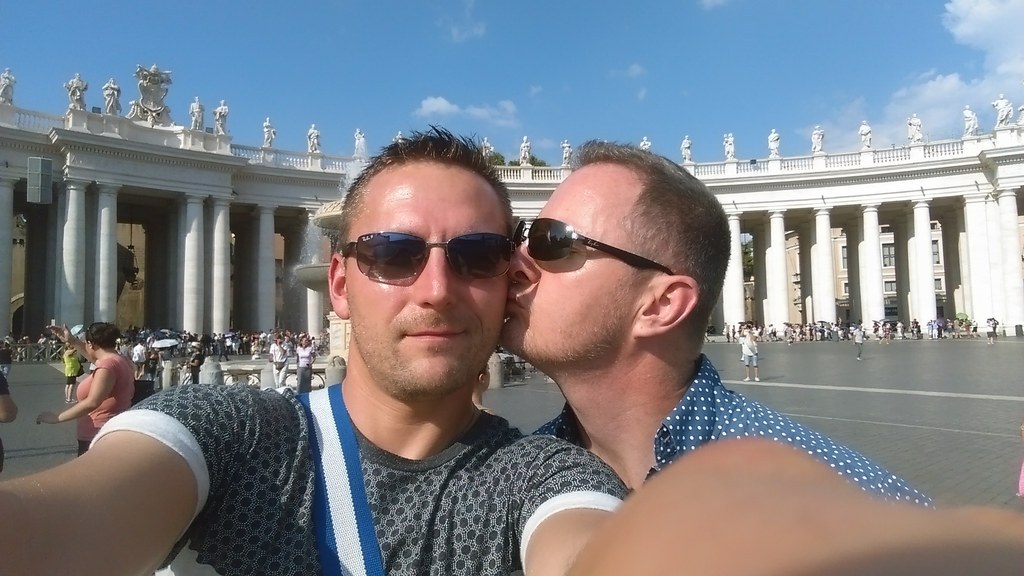 "We keep being asked if we're inviting Nicola Sturgeon, and of course we will!" said Johnstone. "We know she's a very busy person though. It's peripheral to what she needs to concentrate on, and she'll definitely get my vote from now on even though she always has."
Scotland introduced same-sex marriage on 30 December last year, and Johnstone said the attitude towards same-sex couples in Scotland has changed a lot in his lifetime.
"It's super to live in a country where it's almost normal now," he said. "It's getting to the point where you feel totally safe to be yourself, totally safe to be expressive. When Paul and I got together, wanting to get married, we both decided we wanted to be open about who we were.
"We'll hold each others' hands on the street, put our arms around each other, give each other a little peck on the cheek. Not pushing it down other people's throats at all, but just saying, 'Everyone else does it, so what's the difference?'"
As for Sturgeon, whether she attends the wedding or not, Johnstone said she has cemented her position as "a star" in his eyes.
"What was really nice is that politicians do stuff because they have to and they have to be seen to be liked by the people, but you don't get that from her," said Johnstone. "We took some photos and she walked away saying it was the highlight of the night.
"It wasn't her being a politician, it was a person enjoying herself."
UPDATE: Nicola Sturgeon has told BuzzFeed News she'd be "delighted" to attend the wedding.
"This was certainly one of the most nerve-wracking moments of my time as First Minister but it was also one of the most memorable!" said Sturgeon.
"I was honoured to pop the question on Paul's behalf and was certainly relieved when Ian said yes. I'd be delighted to attend their wedding if my diary permits, and I wish them all the best with planning their special day."