9 More Embarrassing Oliver Letwin Gaffes
The Tory cabinet minister's job is hanging in the balance after the release of a "deeply racist" memo he wrote about black communities in the 1980s. But this is not the first time his views have proved controversial.
1.
Letwin urged Margaret Thatcher to use Scots as "a trailblazer" for the poll tax.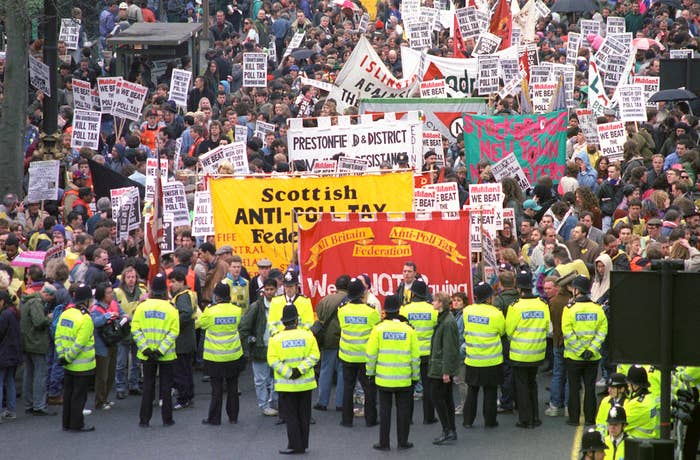 Letwin, then an adviser to Thatcher, urged the prime minister to ignore warnings that the poll tax could be "catastrophic" and said it should be tried out on Scottish people before anyone else in the UK.
"If you are not willing to move to a pure residence charge in England and Wales immediately, you should not introduce a mixture of taxes, but should rather use the Scots as a trailblazer for the real thing," Letwin wrote in a letter to the prime minister.
The poll tax, which provoked widespread protests, proved to be politically damaging for Thatcher and the Conservatives – particularly in Scotland, where the party has never recovered.
2.
He was forced to repay over £2,000 in expenses for the repair of a leaky pipe under his tennis court.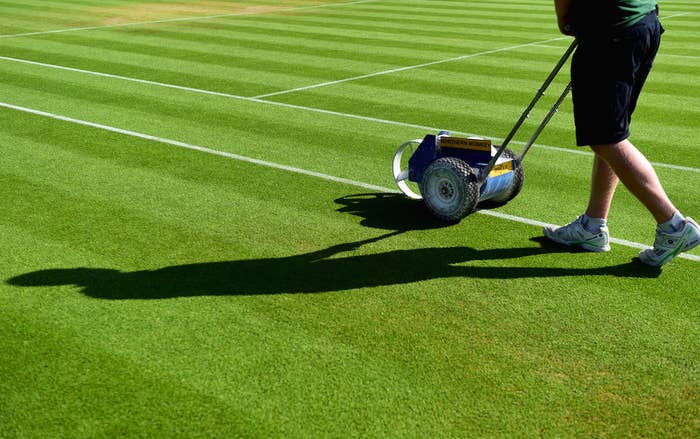 Letwin's contribution to the MPs' expenses scandal of 2009 came with the revelation that he had charged taxpayers over £2,000 to replace a faulty pipe underneath a tennis court at his home in Somerset.
He was forced to repay the money for the pipe, although he kept hundreds of pounds he expensed to service the Aga range cooker at the property.
"It would have cost a great deal to remove it," he said. "The Aga is the only means of preparing hot food and requires regular servicing."
3.
He told "stunned" children at a primary school talk on road safety that he'd rather the law didn't make them wear helmets.
A report by The View From Online details a feisty exchange between Letwin and some primary school children after he informed them that the law shouldn't require them to wear cycling helmets.
"I must tell you I'm against legislation that would make wearing cycle helmets compulsory. I think things like that should be down to the individual," said Letwin, who had actually been invited to the school to support the idea of making it law for children to wear helmets.
He continued: "Of course, wearing a helmet is not a gross intrusion, but it's yet another law. No one thing is just by itself, one thing leads on to another and you end up with laws governing every aspect of your life."
According to the report, a child asked Letwin: "Do you care at all about children's lives?"
4.
Letwin said he would rather "beg" than send his children to state school.
In 2003, Letwin claimed he would rather become a beggar than have to send his children to a state school near his London home.
"In Lambeth where I live, I would give my right arm to send them to a fee-paying school," said Letwin. "If necessary I would go out on the streets and beg rather than send them to a school next to where I live.
"What about the other people in Lambeth who are forced to use the state schools because they don't have the money? We need to give them the choice as well."
After the school in question was identified by the press, Letwin apologised, saying: "I have written to apologise to them because I would not want to cause any offence I did think it caused them."
5.
In 2011, Letwin said he didn't want people from Sheffield to be able to take more cheap holidays.
Letwin was accused of "snobbery" after he told his colleague Boris Johnson that he didn't want people from Sheffield to be able to take more holidays abroad.
Johnson said: "I was absolutely scandalised the other day to hear a government minister tell me that he did not want to see more families in Sheffield being able to afford cheap foreign holidays."
After it emerged that it was Letwin who made the alleged remarks, Nick Clegg, the MP for Sheffield Hallam, advised the Tory to "tread carefully" when visiting the city, adding: "[Letwin] has now, I think, overnight become the most controversial politician in Sheffield."
6.
He was caught putting secret government papers in a park bin.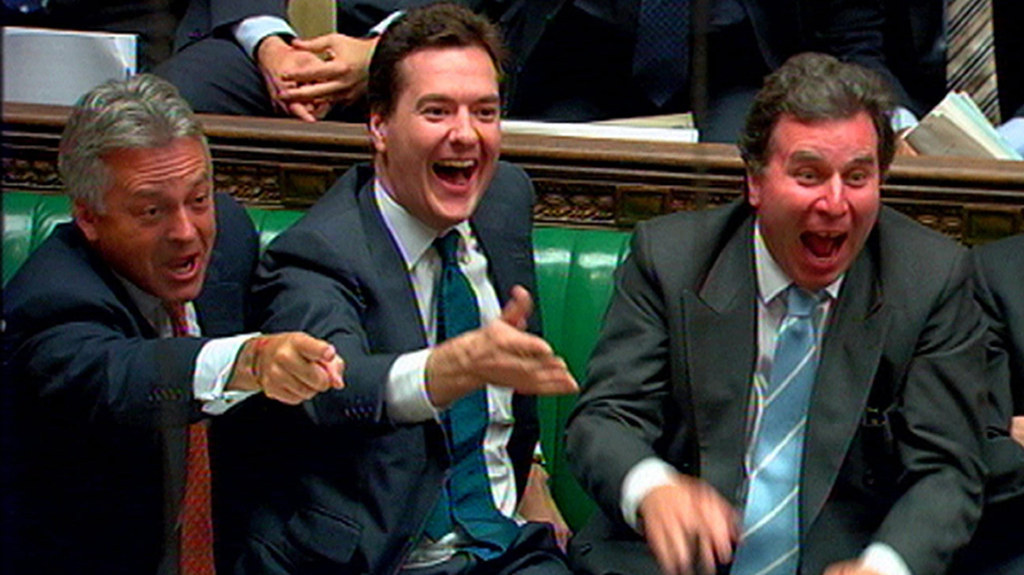 Letwin was forced to apologise in 2011 for dumping more than 100 government papers in a park bin near Downing Street.
Although Letwin said none of the papers were classified, they were reported to have contained information about MI5 and MI6, and included a letter to Letwin's parliamentary colleague Sir Malcolm Rifkind.
"I was walking around dictating responses and simply wanted to make sure the pieces of paper were not weighing me down," said Letwin after he was photographed dumping the papers in St James's Park.
"I have to apologise to constituents who have written to me because, on reflection, I shouldn't have disposed of them in that way."
7.
Letwin said the coalition government was aiming to instil "fear" among public sector workers.
Letwin claimed in 2011 that public sector workers had failed to improve their standards for two decades and that the coalition government was hoping to instil "real discipline and some fear" into them.
"You can't have room for innovation and the pressure for excellence without having some real discipline and some fear on the part of the providers that things may go wrong if they don't live up to the aims that society as a whole is demanding of them," he said.
Harriet Harman, who was then Labour's deputy leader, said: "The idea that the way to improve public services is to put fear into those who provide them is absolutely grotesque."
8.
He reportedly said the NHS "will not exist" under a Conservative government.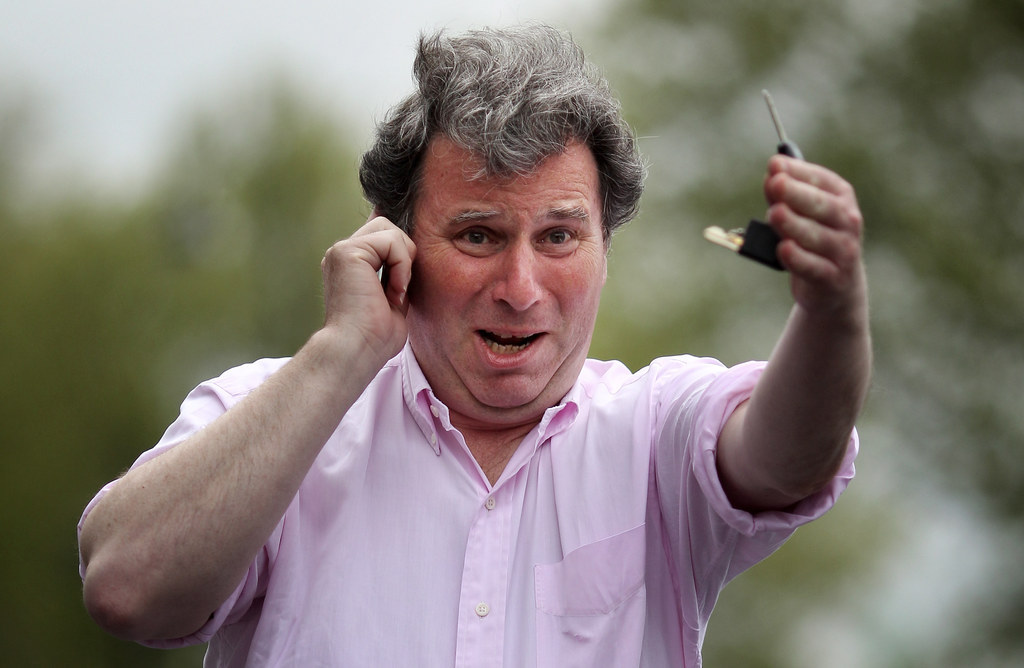 When he was shadow chancellor in 2005, Letwin was reported to have said the NHS "will not exist" within five years of a Conservative election victory.
According to reports at the time, Letwin told a private meeting that under a Conservative government, the NHS would become a "funding stream handing out money to pay people where they want to go for their health care".
However, Letwin's spokesperson denied that he'd said any such thing, saying: "Oliver categorically said nothing of the sort. It is complete rubbish."
9.
He asked for a less demanding role in parliament to focus on his £60,000-a-year job in the City of London.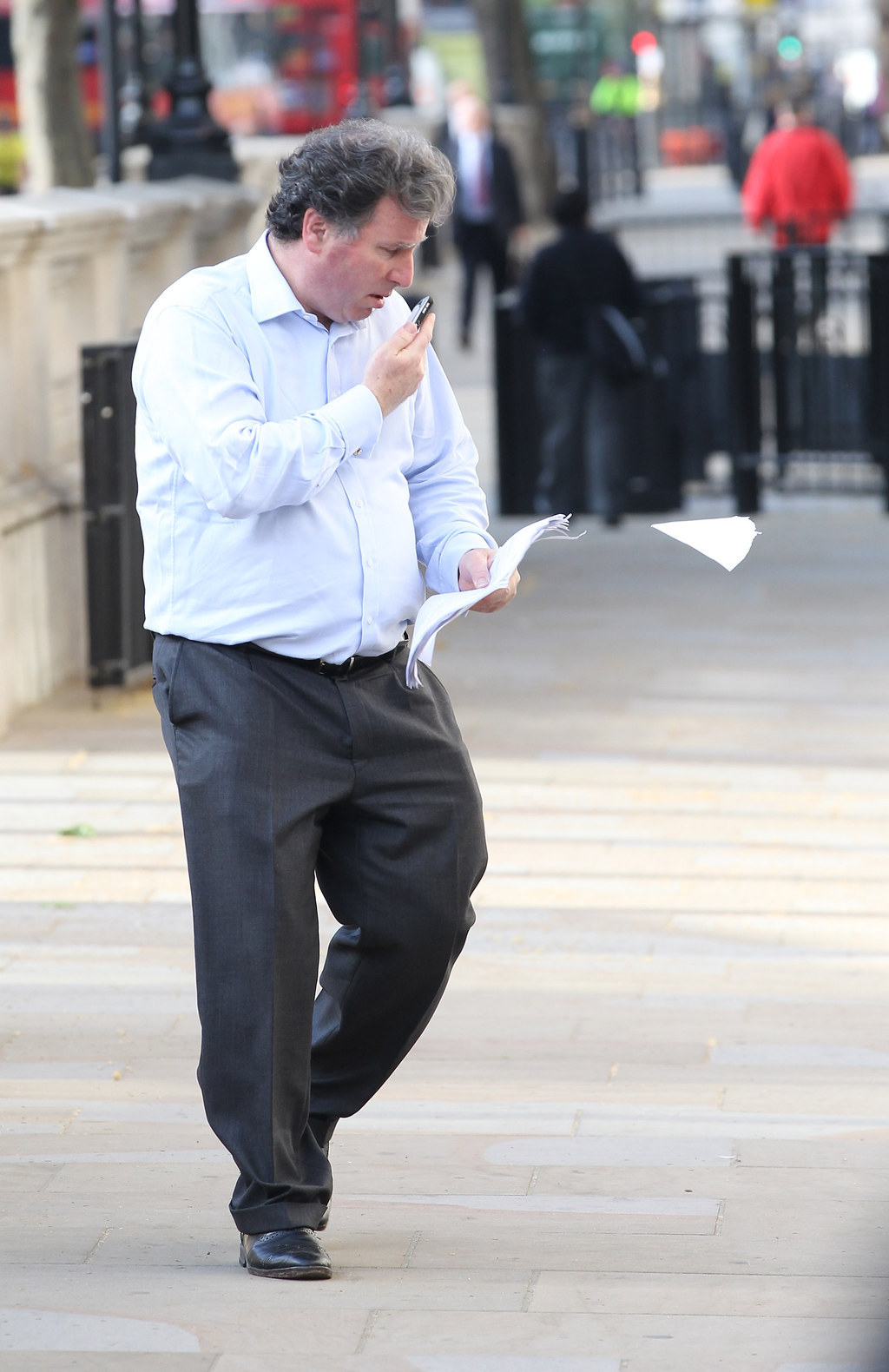 Letwin stood down from his City role at NM Rothschild in 2003 when he became shadow chancellor, but was later reported to have asked for a less demanding role in parliament so he could return to the company.
The Evening Standard reported he was paid a £60k annual salary for working eight hours a week as a non-executive director at the bank, but quit the role again in 2009 when stricter rules were brought in for MPs with second jobs.