A sign telling ISIS to "fuck off" has been put up in the Scottish town of Larkhall.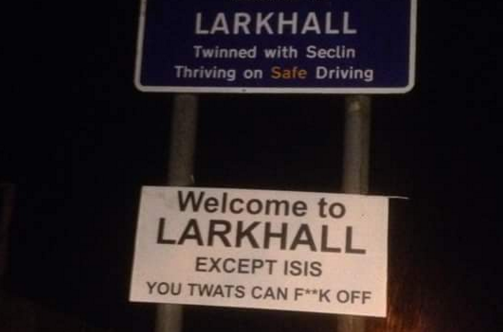 Larkhall, a small town to the south east of Glasgow, is not thought to be under any imminent threat from ISIS, but residents have chosen to put up the sign which reads: "Welcome to Larkhall – except ISIS, you twats can f**k off."
A Larkhall resident said that the new "landmark" had proved popular with locals who have been photographed posing with the sign.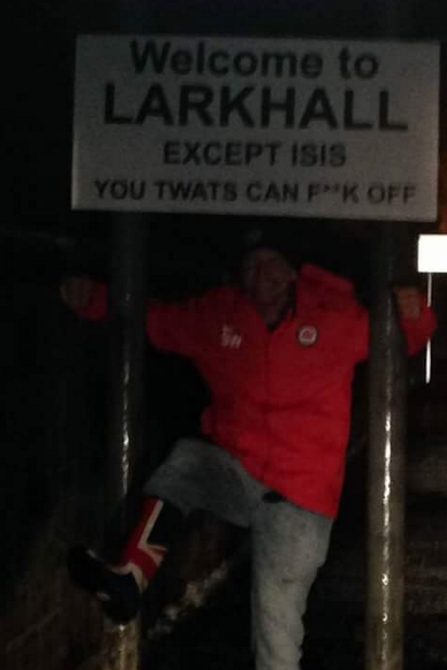 Glasgow councillor David Meikle praised the "defiant stance" taken by the people of Larkhall.
So far, with no reported ISIS presence in Larkhall, the deterrent appears to have worked.