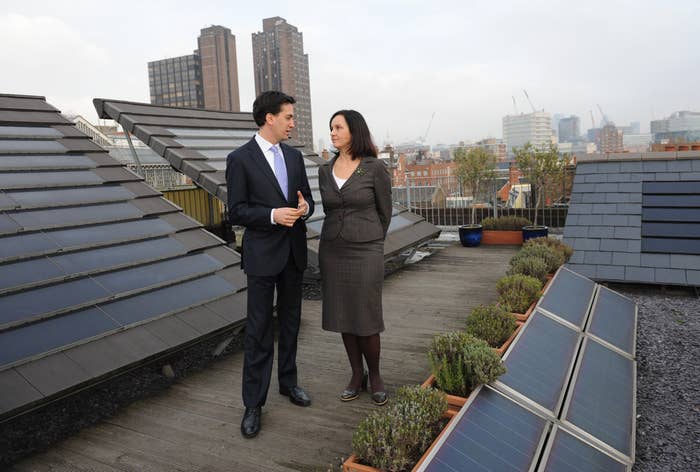 A minority Labour government would be willing to rely on the support of the SNP in a vote by vote arrangement, according to shadow energy secretary Caroline Flint.
During Question Time on Thursday evening, Labour leader Ed Miliband told the audience he would prefer to see the Conservatives in power rather than have a Labour government which relied on SNP support.
He said: "We're not going to do a deal with the Scottish National party. We're not going to have a coalition. If it meant that we weren't going to be in government, not doing a deal, not being in a coalition, then so be it."
However, in the "spin room" following the debate, Flint told BuzzFeed News that a vote by vote arrangement with the SNP is still possible if there is a minority Labour government after next week's election.
"What [Miliband] ruled out was this idea that, somehow, to have a Labour government we're prepared to do a coalition or some other kind of confidence and supply deal [with the SNP]," said Flint.
"But, at the end of the day, whoever forms a government, parties will get a chance to vote for a Queen's speech, vote for budgets, and vote for policies, that's the same with any government."
However, Labour will not make concessions towards the SNP on issues such as nuclear weapons or austerity.
Flint added: "What we're not doing is trading off our manifesto for a deal with the SNP to get us into power."
The leader of the SNP, Nicola Sturgeon, has previously said her party could wield "considerable influence" over a minority Labour government in such an arrangement.
"We can force a direction on them," said Sturgeon, speaking in March. "If we're voting against a minority Labour government on an issue which mattered to us, if we can win enough support from across the House of Commons, including from Labour backbenches, we can have such a significant influence."