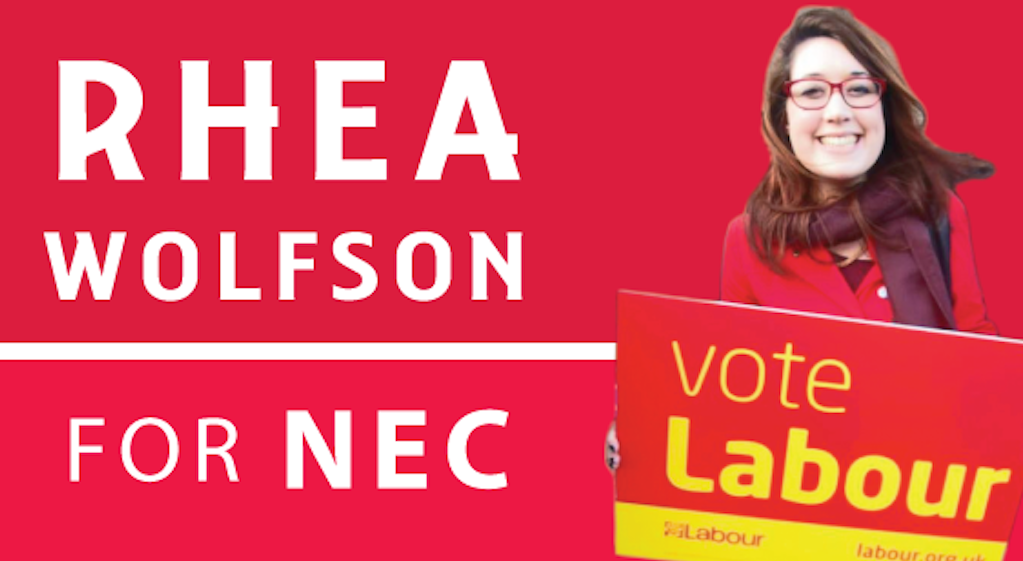 A young Labour activist who is tipped to replace Ken Livingstone on the party's National Executive Committee has been subjected to an anti-Semitic abuse campaign on Twitter.
Scottish Labour activist Rhea Wolfson, who is Jewish, has been backed by the left-wing pressure group Momentum as the candidate to replace the suspended Livingstone on the party's ruling body.
Livingstone is no longer able to serve on the NEC as he was suspended from the party for repeated outbursts on live TV in which he claimed Hitler supported Zionism as he attempted to defend Naz Shah, an MP accused of anti-Semitism.
Following Momentum's support for Wolfson, who is based in Glasgow, an anti-Semitic website encouraged people to "hit her up on Twitter", send her "Corbyn Nazi memes", and said a "dirty Zionist Jewess" was replacing "Hitler-lover Ken Livingstone".
Wolfson was then sent a barrage of abuse from anonymous Twitter profiles, which she said was directed both at her and her family.
She said she was shocked by the abuse but has been supported by people from Labour and outside the party.
Labour MP Wes Streeting offered his support to Wolfson, who said Twitter was responding to the problem.
Wolfson is the candidate most likely to replace Livingstone and go on to represent the Centre-Left Grassroots Alliance on the NEC, though nominations to replace him are open until June 24.
She told BuzzFeed News she was "shocked" after returning from lunch on Wednesday to find one account, which appeared to be based in the US, had sent her over 20 anti-Semitic cartoons.
"I was really shocked, I felt a bit naïve actually," she said. "I never expected this, I've obviously never been the target of a coordinated attack by fascist neo-Nazis before. I know a lot of Jewish people in politics do suffer from that, look at Luciana Berger for example, but I didn't expect this – not in the slightest."
She added: "It wore me down yesterday and it shocked me, particularly because my family was targeted as well – my little sister. It wore me down yesterday but now things have calmed down and I've had a chance to process it, and with all the support I've received from inside the Labour party and outside, and from the Jewish community.
"So I feel supported and I'm confident moving forward."