Kezia Dugdale is very likely to become the next leader of Scottish Labour following Jim Murphy's resignation last month.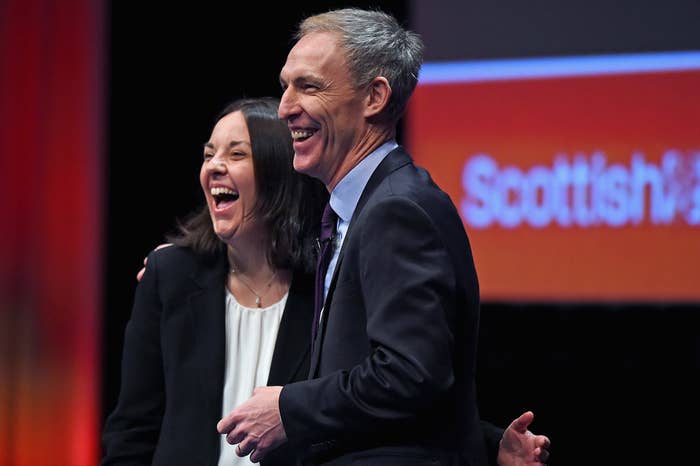 The leadership contest is ongoing, but Dugdale – the current deputy leader of the party – is the clear favourite over the only other declared candidate for the job, Ken Macintosh.
We thought it was time to get to know her a bit better and discover the thoughts and feelings that drive Dugdale, who, as leader, would face the task of reviving Scottish Labour after an absolute shocker of an election last month.
There was literally only one thing to do to test her mettle – conduct an interview by emoji.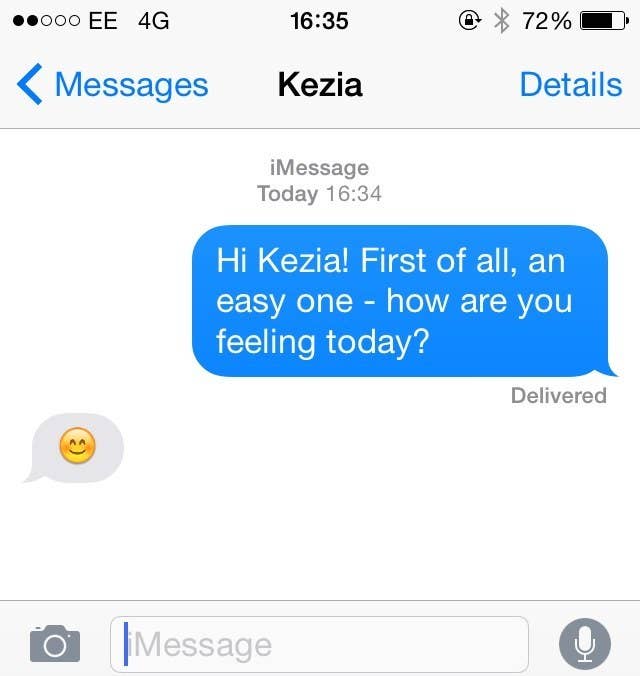 Unaware of how familiar Dugdale was with emoji, we started off gently – arguably, in hindsight, too gently.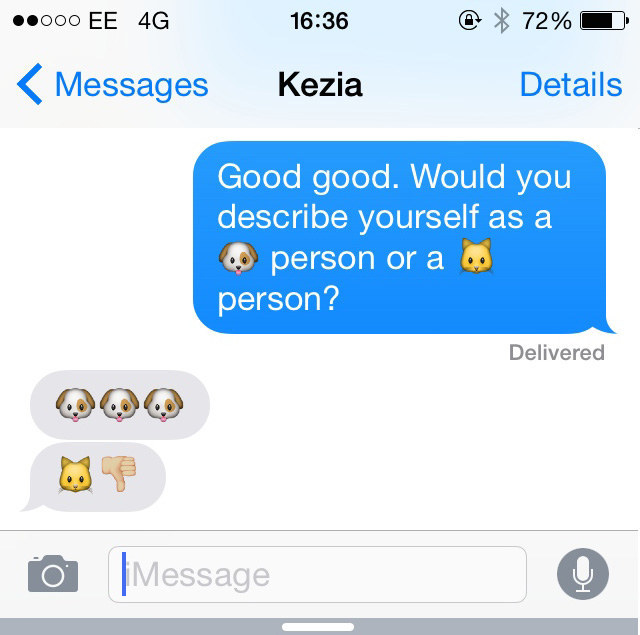 It quickly became clear that the deputy leader of Scottish Labour was more fluent in emoji than anyone had any right to expect.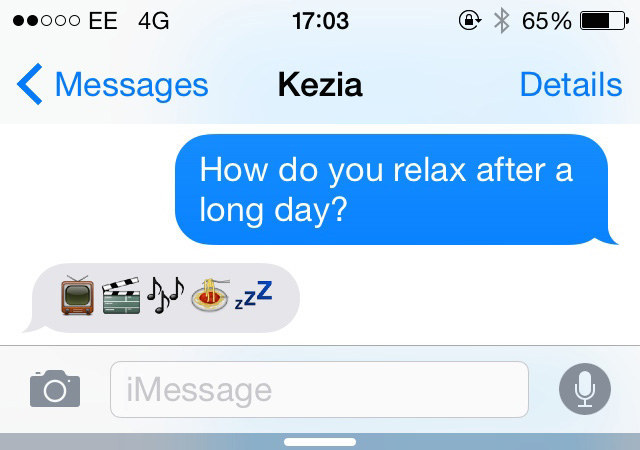 With both of us settled in, it was time to talk politics and Labour's humbling defeat in Scotland, and it seems like she was gutted.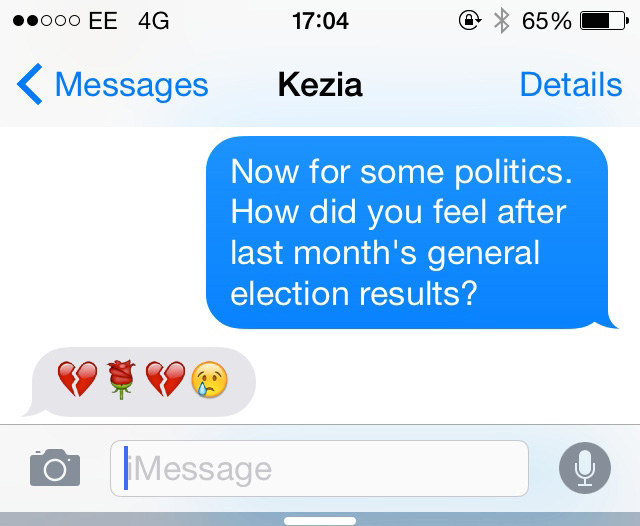 What about her feelings on outgoing Scottish Labour leader, Jim Murphy? Would Dugdale stick the knife in via emoji?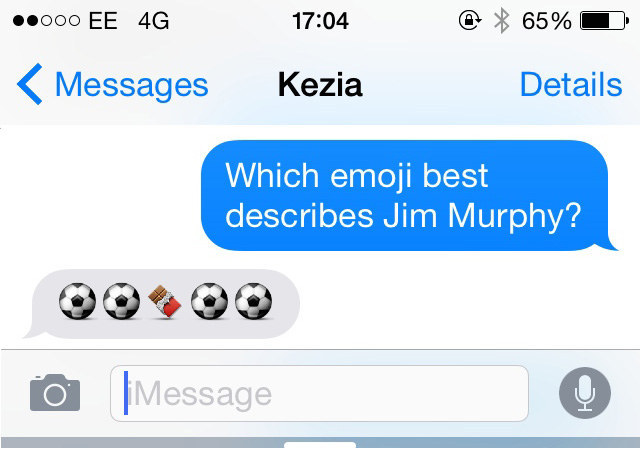 David Cameron was summed up by this martini glass.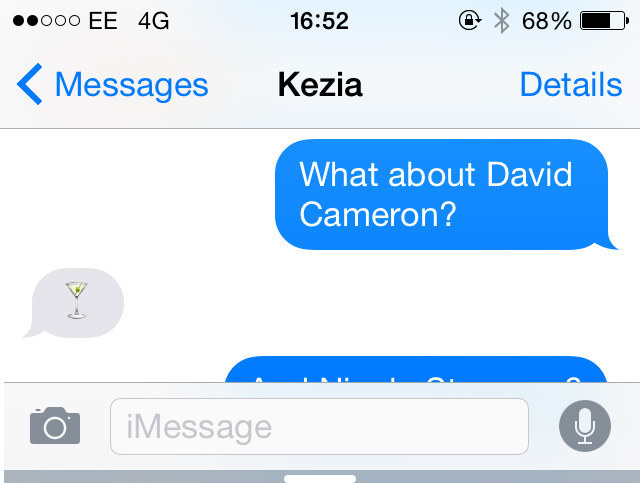 And Nicola Sturgeon will be pleased with this "strong" emoji.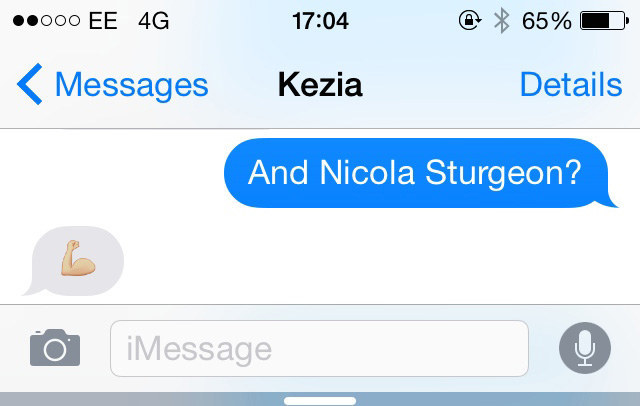 Dugdale has a whole range of emotions about her leadership campaign, which begins this month, but it seems like she's looking forward to it.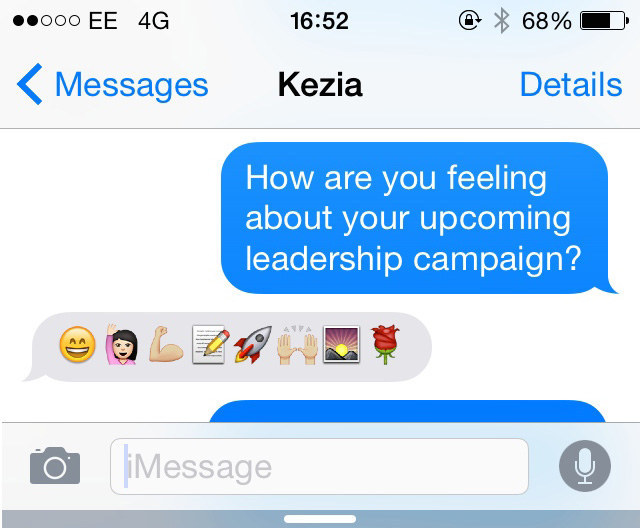 And this genuinely impressive bit of emoji work suggests Scottish Labour think they're on the mend after a near wipeout last month.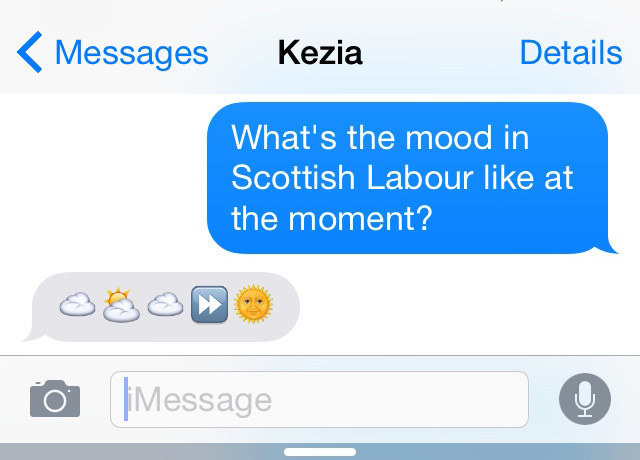 Dugdale is clearly an emoji connoisseur – does she have a favourite?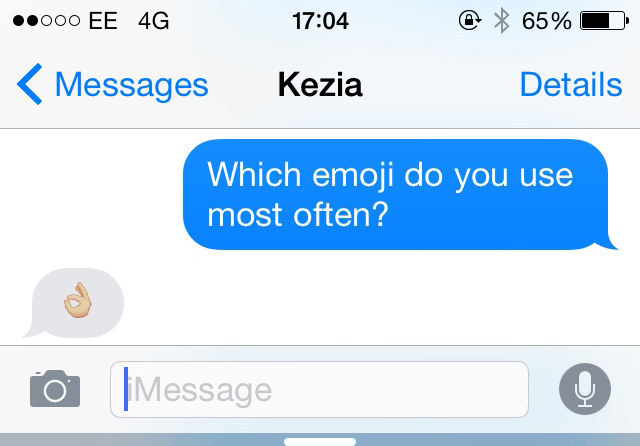 What's a night in her hometown like?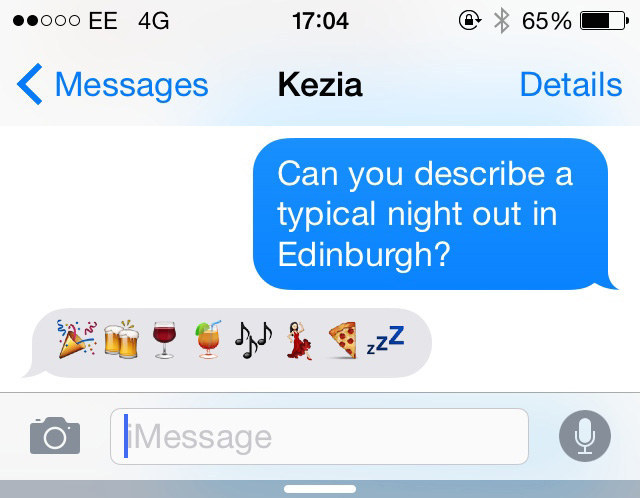 Finally, it was time to test her true emoji ability with this question on Scottish macroeconomics.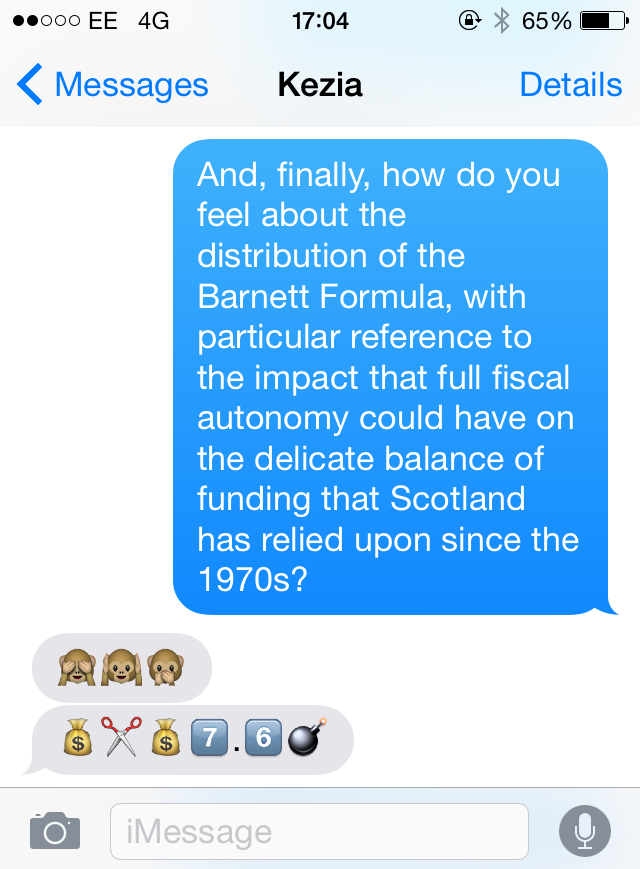 This took me about half an hour to fully comprehend – but I think she's saying that, if the SNP's proposal of Scotland raising and controlling all of its own money became reality, there would be £7.6 billion of spending cuts to Scottish public services, as per this analysis by the Institute for Fiscal Studies.
So concluded the emoji interview.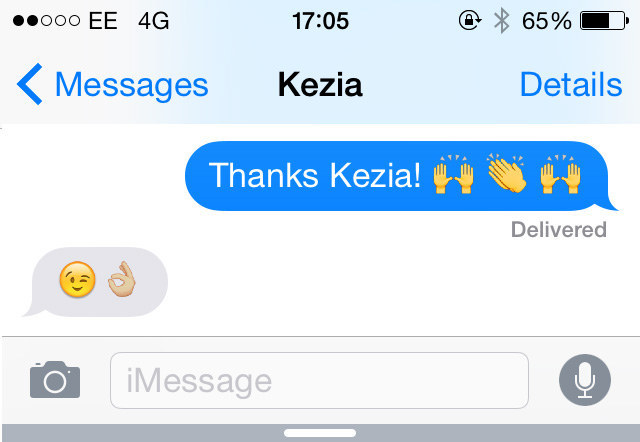 The future of political journalism? No, probably not.