Kezia Dugdale Has Stepped Down As The Leader Of Scottish Labour
She said it was time to "pass that baton on" to someone else, and denied being pushed out by supporters of Jeremy Corbyn.
Scottish Labour leader Kezia Dugdale has announced that she will be standing down from her role, effective immediately.
Dugdale, who has been leader since Jim Murphy stepped down in 2015, told the BBC she believed it was time to "pass that baton on" to someone else, and denied she was being pushed out by supporters of Jeremy Corbyn.
However, a senior Scottish Labour source told BuzzFeed News that Dugdale, who voted against Corbyn in his two leadership elections, had been "hounded out" by the UK Labour leader's supporters.
"I have thought long and hard about this," Dugdale said. "I care deeply about the Labour party – I love it, I have devoted my adult life to serving it in a number of different capacities. And I have just come to the conclusion that the best thing for it, the Labour party, this precious, precious thing that has done so much good in our country, and indeed for me, is to pass that baton on."
Under Dugdale's leadership, Labour was relegated to the third-largest party in the Scottish parliament, finishing behind the Conservatives in the 2016 Holyrood election, but went on to gain six seats in the general election in June.

In her resignation letter, Dugdale said she was stepping down following the death of her close friend and fellow Labour campaigner Gordon Aikman in February. Aikman, who died of motor neurone disease, taught her "how precious life is", Dugdale wrote.
"Earlier this year I lost a dear friend who taught me a lot about how to live," wrote Dugdale. "His terminal illness forced him to identify what he really wanted from life, how to make the most of it and how to make a difference. He taught me how precious and short life was and never to waste a moment."
Scottish Labour sources, including fellow MSPs, told BuzzFeed News they were given no prior warning of Dugdale's announcement.

She will continue to serve as a member of the Scottish parliament and a leadership election is due to begin imminently, with fellow MSPs Richard Leonard, Alex Rowley, and Anas Sarwar being tipped to run.
Corbyn spent the last week touring target seats in Scotland, and appeared alongside Dugdale at several events. But a senior Scottish Labour source blamed Corbyn's allies, particularly MSP Neil Findlay, for Dugdale's exit.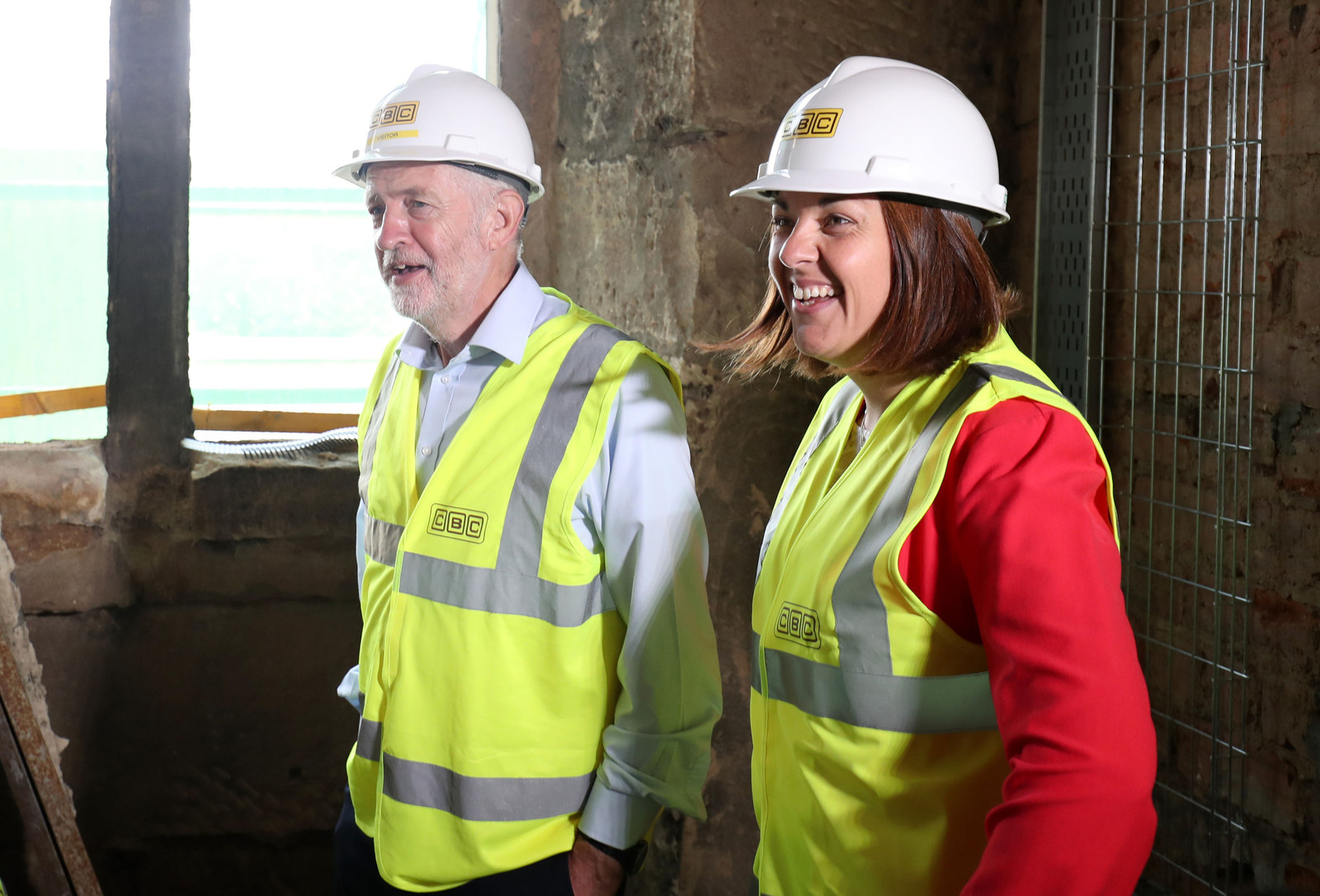 "[She was] hounded out by JC's mob," the source told BuzzFeed News. "I think Findlay's book [announced this week] and going after party staff was the last straw. JC will anoint the next leader – Leonard or Rowley. Fucking disaster."
One of Corbyn's closer allies in the Scottish Labour party, election candidate Rhea Wolfson, who sits on the UK party's National Executive Committee, strongly denied that Corbyn supporters had forced Dugdale to leave her post.
"This came out of the blue today," Wolfson told BuzzFeed News. "The focus in the past few weeks has been on [Corbyn's] tour [of Scotland], not at all on a leadership challenge. I'm genuinely surprised about the announcement tonight."
A Scottish Labour MSP told BuzzFeed News: "My reading is that it's personal. I wouldn't give much credence to the Corbyn allies [causing the resignation]. They're not really able to exert much pressure in the group – maybe more in wider party, but not to critical extent."
In a statement, Corbyn thanked Dugdale for her work "rebuilding" the Labour party in Scotland.
"Kezia became Scottish leader at one of the most difficult times in the history of the Scottish Labour party, and the party's revival is now fully under way, with six new MPs and many more to come," he said. "I want to thank Kez for her tireless service to our party and movement, and look forward to campaigning with her in future for a country that works for the many not the few."
People from across Scotland's political spectrum also paid tribute to Dugdale in the wake of her resignation announcement.
Dugdale's partner, SNP MSP Jenny Gilruth, tweeted that the announcement was "dignified, compassionate, and principled," and wondered whether or not Dugdale would now be available to wash the dishes.