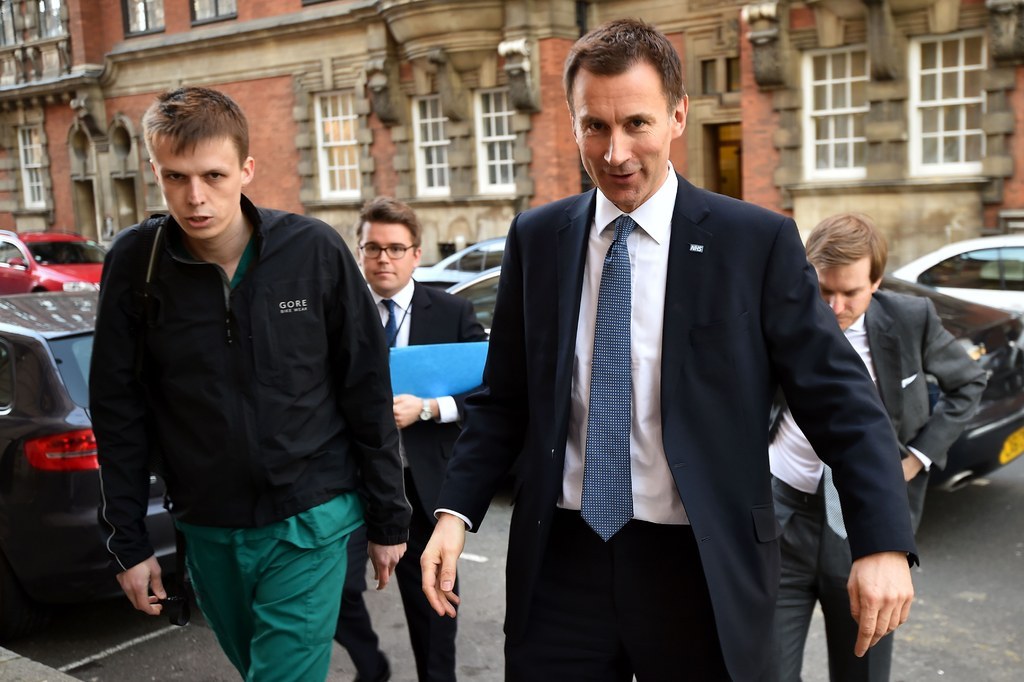 Junior doctors based in England are making plans to move to Scotland to escape health secretary Jeremy Hunt, they have told BuzzFeed News.
Hunt announced on Thursday that he will impose a controversial new contract on England's junior doctors in the face of opposition from the British Medical Association, which says the changes will extend working hours and put patient safety at risk.
Scotland's NHS is under the control of the Scottish parliament, meaning Hunt has no say in how it's run, and first minister Nicola Sturgeon reiterated on Thursday that she has no plans to implement the contract.
Now some junior doctors say they are planning to make the move north to continue their careers in medicine.
Dr Tariq Jenner, a junior doctor based at Ipswich hospital, said the new contract will further demoralise an already overstretched group of junior doctors in England and that he is now planning a move to escape the "poisonous" Hunt.
"When entering my specialist training programme I'll either have to emigrate to Australia or New Zealand, restart my training in America or Canada, or the best option is moving to Scotland where everyone is lovely and doesn't want to overwork us, underpay us, and put everyone at risk," said Jenner.
Jenner believes the health secretary's policies will drive many of his colleagues away from the English NHS. He described the new contract as an "incredibly stupid idea based on an election soundbite".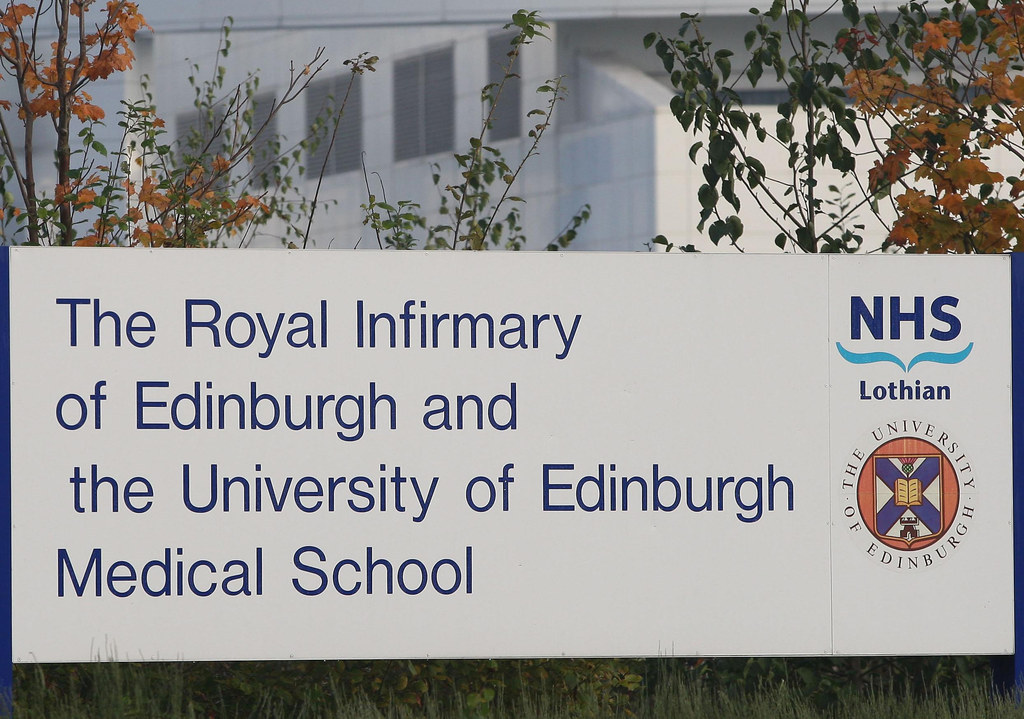 "I've wanted to do medicine since I was 14 – it's the best job I've had and, as much as it's frustrating and difficult and hard work, you feel you're making a difference," said Jenner. "But even now, working hours which are probably too long for the pay we're being given, I've started to lose a lot of the morale and positivity I had when I started in general surgery.
"I've become hugely cynical about my prospects but I'd never want to leave the NHS because I believe in it as an institution. I think everyone should have free and accessible healthcare, so Scotland is the best option."
A fellow junior doctor, based in south London, said Hunt would realise very quickly that the imposition of the contract will lead to "a huge exodus" from the English NHS, with many people he knows considering careers in Scotland.
Ben, who didn't want his surname to be published, said many of his colleagues will make the move after they finish their two years of foundation training.
"Don't get me wrong – the training in London has been fantastic and I can't fault it," he said. "But if this is the way things are going you're going to get such a huge exodus out of England to anywhere else and that will reduce the quality of the training.
"If you can't pick up the phone and speak to a well-staffed medical ward for advice you're going to be stuffed. If you're losing doctors, you're losing people who can teach you.
"Scotland has excellent training, is putting in a better commitment to their staff, so they're going to retain really talented people there. It increasingly seems like a good idea for many of us."
SNP MP Philippa Whitford, who practised as a breast cancer surgeon for 33 years before becoming an MP last year, told BuzzFeed News she would strongly encourage England's junior doctors to move to Scotland.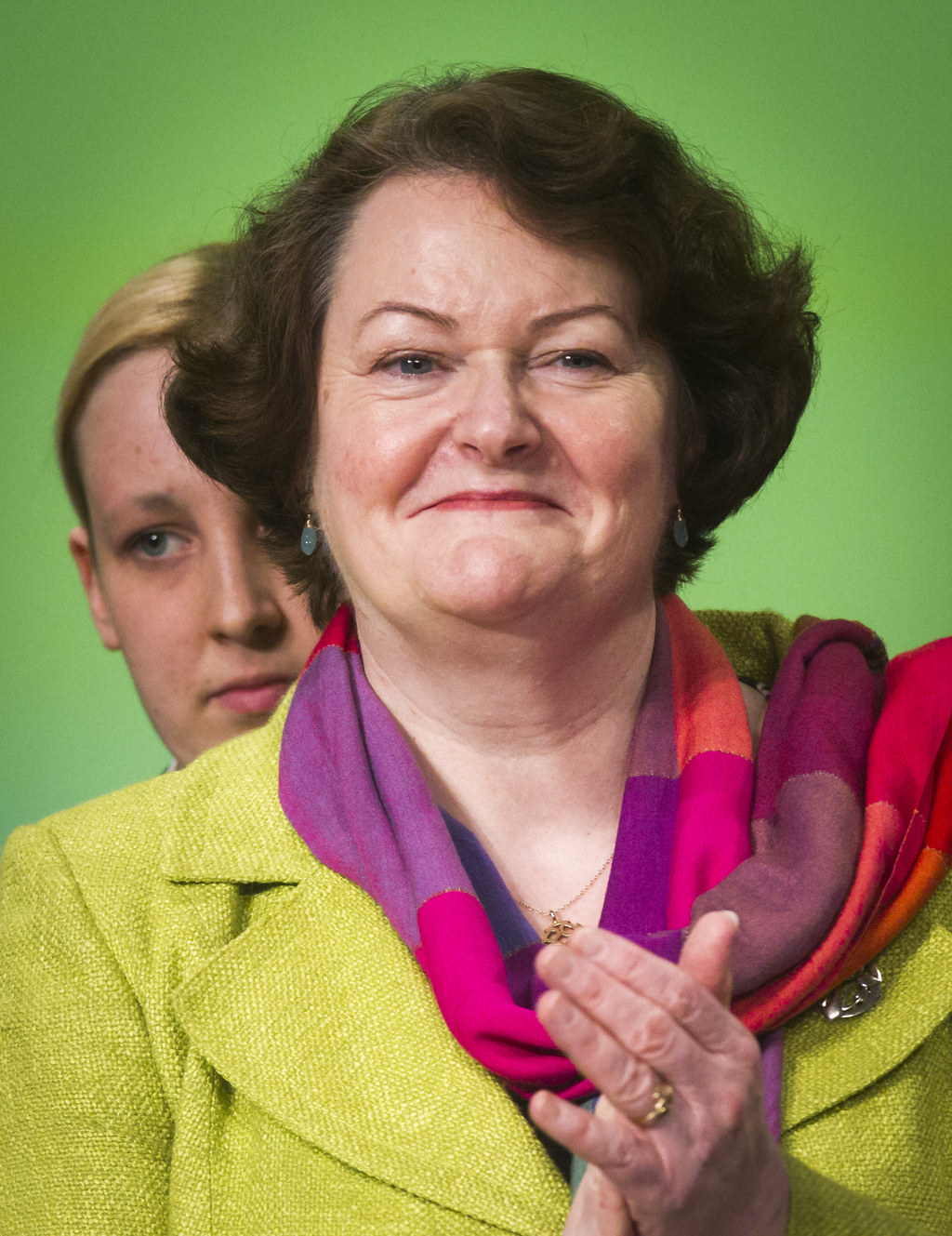 "I'd encourage anyone to move to Scotland but, medically speaking, they would get huge experience and great training," said Whitford. "Scotland's doing a lot of things to improve training so they're looked after, they're developed, and patients are looked after. We don't want to use people as cannon fodder; we're looking to develop the consultants of the future."
Whitford said English junior doctors have already written to her asking for advice on how to move to Scotland and whether she would recommend relocating. The MP has told them that they will be more valued and receive more comprehensive training north of the border.
"We [the Scottish government] don't see the junior doctors as a barrier to emergency services over seven days," said Whitford. "In England it's become a huge point of friction but junior doctors are not a barrier, they already cover the full seven days. This is about money – Jeremy Hunt is saying, 'We want you to be there but we don't want to pay you for being there on Saturday night facing all the drunks.'"
Whitford has received some criticism for attempting to lure England's junior doctors away from the country, but she replied: "People are saying it's terrible that we're advertising for junior doctors to come to Scotland but, if you're not going to look after yours, of course we're going to offer them a home."