On April Fools' Day, notorious pro-independence pressure group the Scottish Resistance posted this on their Facebook page.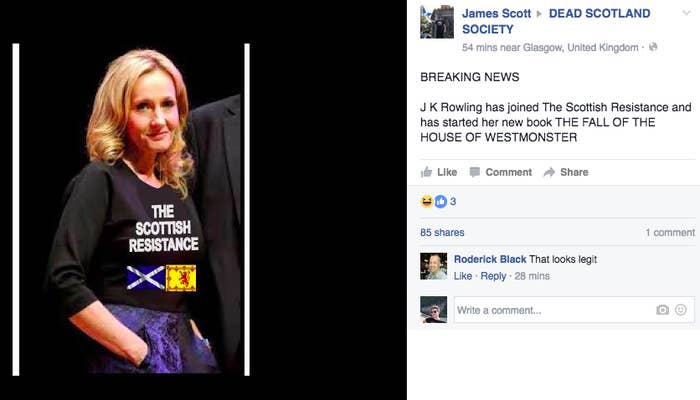 BuzzFeed News immediately told Rowling about the joke and she said it had "made her day".
Then moments later she trolled the Resistance by posting this selfie revealing herself to be the proud owner of one of their stylish uniforms.
Asked what he thought about the selfie, Resistance leader Scott told BuzzFeed News that Rowling "looks good in a Scottish Resistance T-shirt" and added: "If JK Rowling is against racists and bigots and wants to see all the nations free she is welcome to join."
Rowling is yet to formally join the Resistance, but has thanked Scott for his compliment after he repeated it on Twitter.