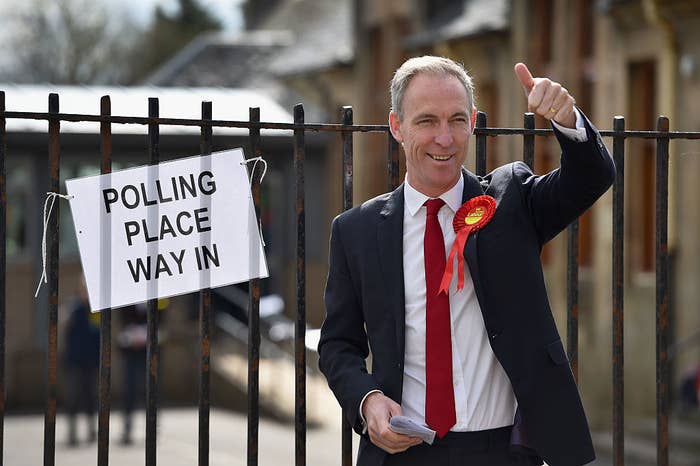 The former Scottish Labour leader, Jim Murphy, has been accused of helping to block a young pro-Corbyn candidate's bid to join Labour's powerful National Executive Committee.
Rhea Wolfson was backed by left-wing pressure group Momentum to replace Ken Livingstone on the party's administrative body after the former mayor of London was suspended for claiming Hitler supported Zionism and defending Naz Shah, an MP accused of anti-Semitism.
Wolfson, who is Jewish and a young Scottish Labour activist, needed to gain the backing of her local Labour party branch in Eastwood, near Glasgow, to go forward in the NEC election.
But at a meeting on Tuesday night, Wolfson claims Murphy, who is closely aligned with the Blairite wing of the party, intervened to voice concerns about Momentum and persuade members not to nominate her.
In a statement on her Facebook page, Wolfson wrote: "Last night Eastwood CLP [constituency Labour party], where my family home is, met to nominate candidates for the NEC. It was proposed that, given I am currently a member of the CLP, there would be a straight vote for or against my nomination.
"I made my case and answered questions from the room. I was then asked to leave the room while they discussed my nomination further. Once I had left, the ex-leader of Scottish Labour, Jim Murphy, appealed to the CLP to not nominate me.
"He argued that it would not be appropriate to nominate me due to my endorsement by Momentum, which he claimed has a problem with anti-Semitism. The constituency has a large Jewish population. The CLP then voted to not endorse me, before re-inviting me back into the room."
A source who was at the meeting confirmed Murphy intervened and voiced concerns about Momentum, but stressed he had no ill-feeling towards Wolfson.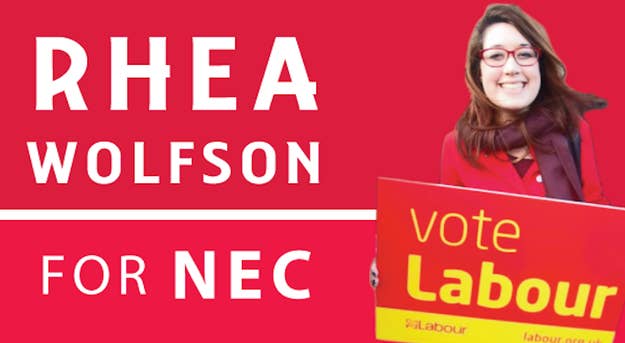 Wolfson's failure to be nominated comes as a blow to the left wing of Labour in its attempt to win as many seats as possible on the NEC and help solidify Corbyn's power in the party.
She later told BuzzFeed News she believed that Murphy's intervention was "purely factional" and an attempt from him to prevent a candidate from the left of the party from making it onto the NEC ballot paper.
"It was a very busy meeting and I think perhaps there were people there at his request," said Wolfson. "I think it was a combination of Jim Murphy, [former Eastwood MSP] Ken Macintosh's staff member speaking against me, and Ken Macintosh not speaking for me despite the fact he told me himself he would be supporting me.
"I wouldn't want to undermine the autonomy of the CLP and there were people who genuinely decided on the night, but it would be naïve not to think [Murphy's] intervention was important."
The young Labour activist faced a campaign of abuse following Momentum's backing of her in the election to the NEC after an anti-Semitic website encouraged people to "hit her up on Twitter" and send her "Corbyn Nazi memes".
After the CLP failed to nominate her, they put forward a motion of solidarity in support of her after the anti-Semitism she has experienced online – a move which Wolfson said she found "insulting".
"I felt that was a bit insulting after they had just tried to ensure that the only Jewish candidate running on a platform against anti-semitism was not allowed on the ballot paper," said Wolfson.
BuzzFeed News has contacted Murphy for comment.